Replicas of Historic Interpretive Rail Trail Signs On Public Display
---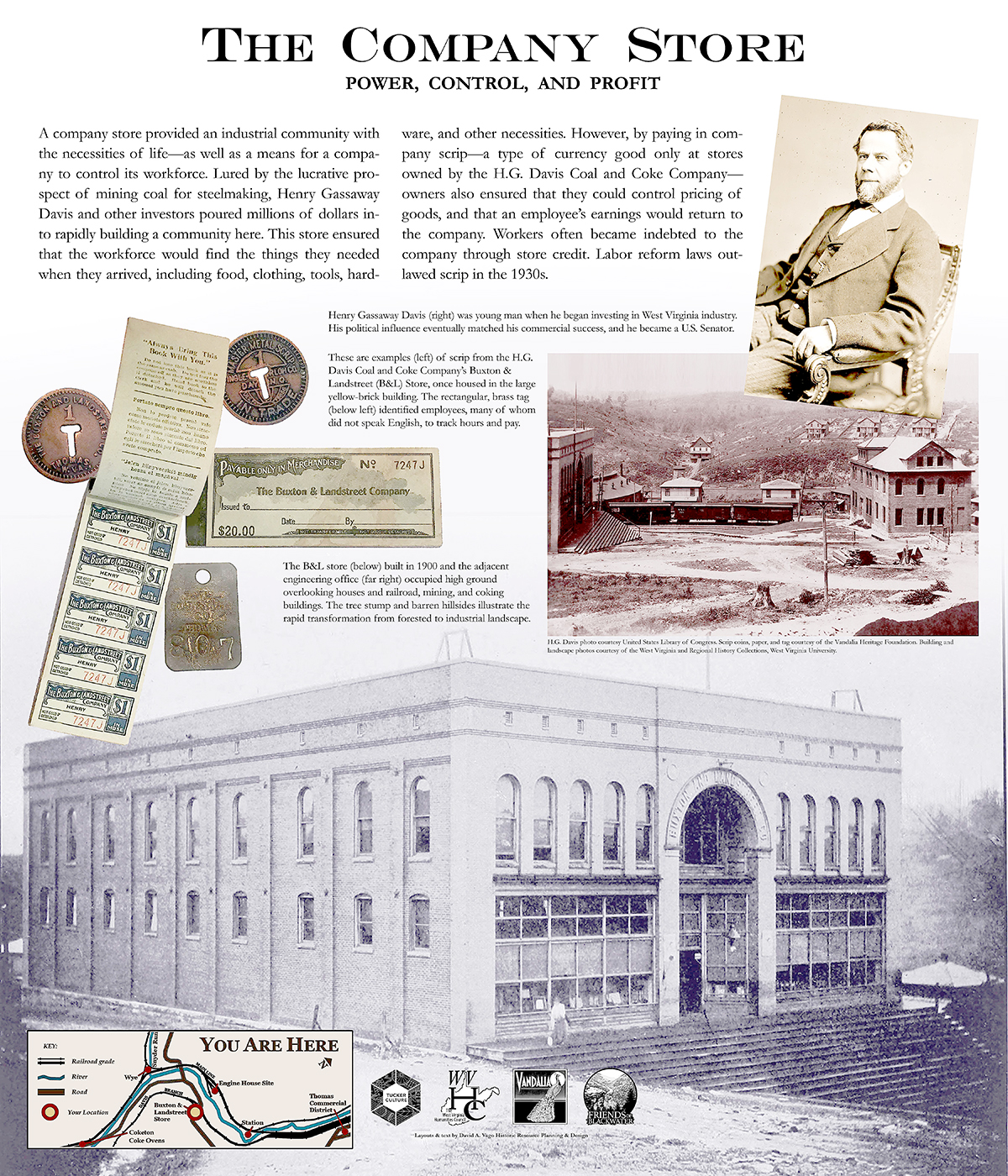 Parsons, WV: Tucker County's past is full of awe-inspiring stories of booming industries and the people who lived and worked here over the years. Thanks to Piccolo Paula's Caffe and the Tucker County Courthouse, the public has a new opportunity to learn about and engage with some of the area's rich history.
Friends of Blackwater, a local non-profit conservation organization, worked in partnership with local groups and the Monongahela National Forest on their Interpretative Project—aimed at creating and presenting historical and cultural interpretation experiences to the public. As part of this project, signs were created that help tell the story of Henry Gassaway Davis's Coal and Coke Industry, as well as the railroad, coal and coke, and timber industries of West Virginia and the Allegheny Highlands.
Until recently, you could only find these signs along the Blackwater Rail Trail between the towns of Thomas and Douglas, West Virginia and on Friends of Blackwater's website. Now there are also replicas of these signs featured at both the Tucker County Courthouse Annex (on the second floor) and Piccolo Paula's Caffe—largely thanks to help and support from Robin McClintock and Tucker County Commissioner Jon Bush, respectively.
Recently, Friends of Blackwater held a public reception at Piccolo Paula's Caffe to celebrate the increased visibility and reach of these historic signs, and to recognize the people and organizations who helped make them possible.
Among the attendees were Tucker County Commissioners Jon Bush and Fred Davis, County Administrator Shelia DeVilder, and speaker Joe Dumire of the Tucker County Historical Society. Local residents Rachelle Davis and Jim Baczuk were recognized for sharing family photos and stories of Douglas that were included in the signs.
"Events like this really warm my heart," said Colin Matteson, Executive Assistant with Friends of Blackwater and resident of Thomas, WV. "Regardless of whether it teaches us about important events to commemorate or mistakes we can learn from, local history like this is an incredibly important resource. It's wonderful to see that our community values it as much as we do."
The public can stop by either of the aforementioned locations during their regular business hours to see the signs, which are weekdays from 8 a.m. to 4 p.m. at the Courthouse and 11 a.m. to 2 p.m. at Piccolo Paula's.