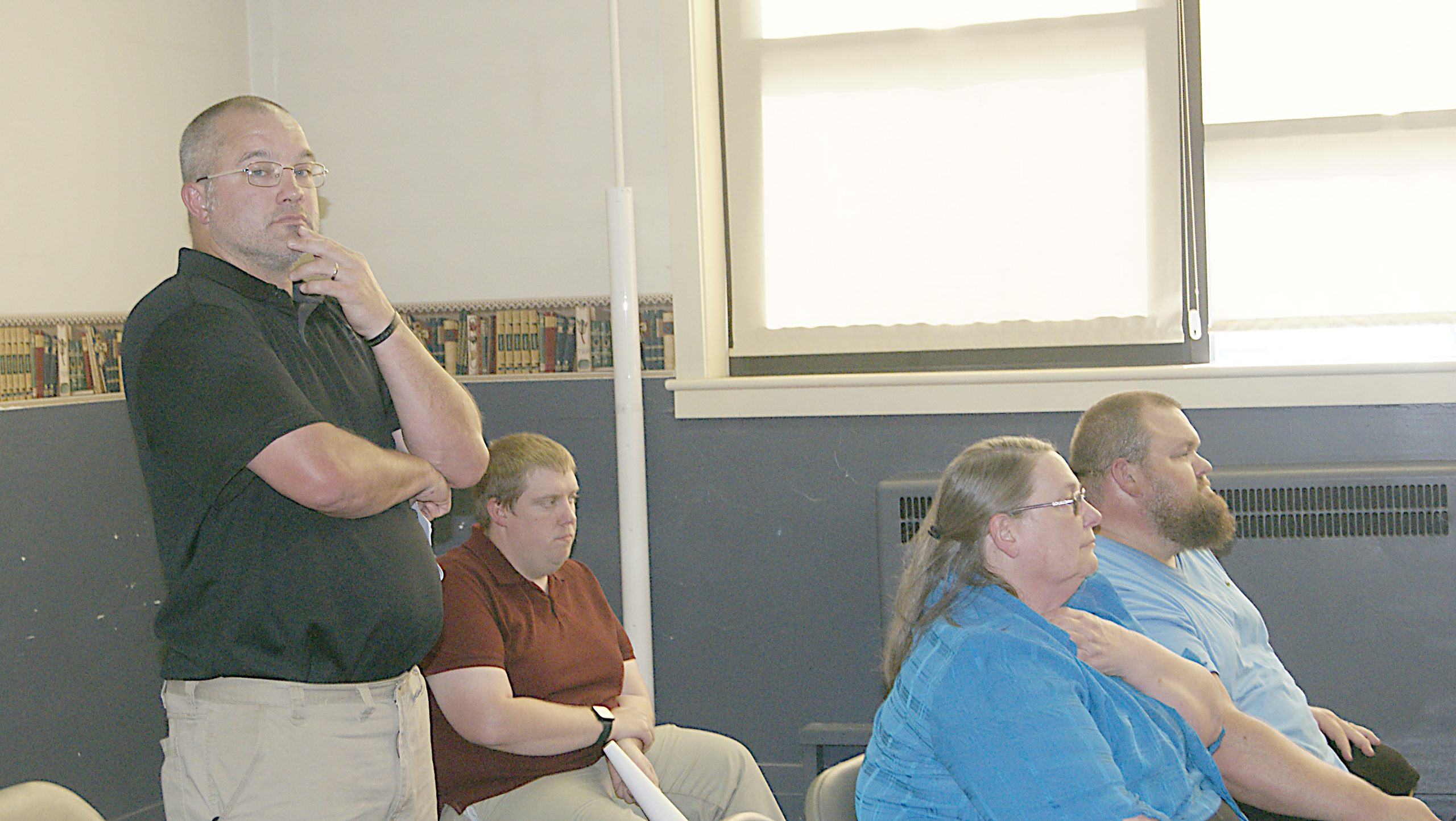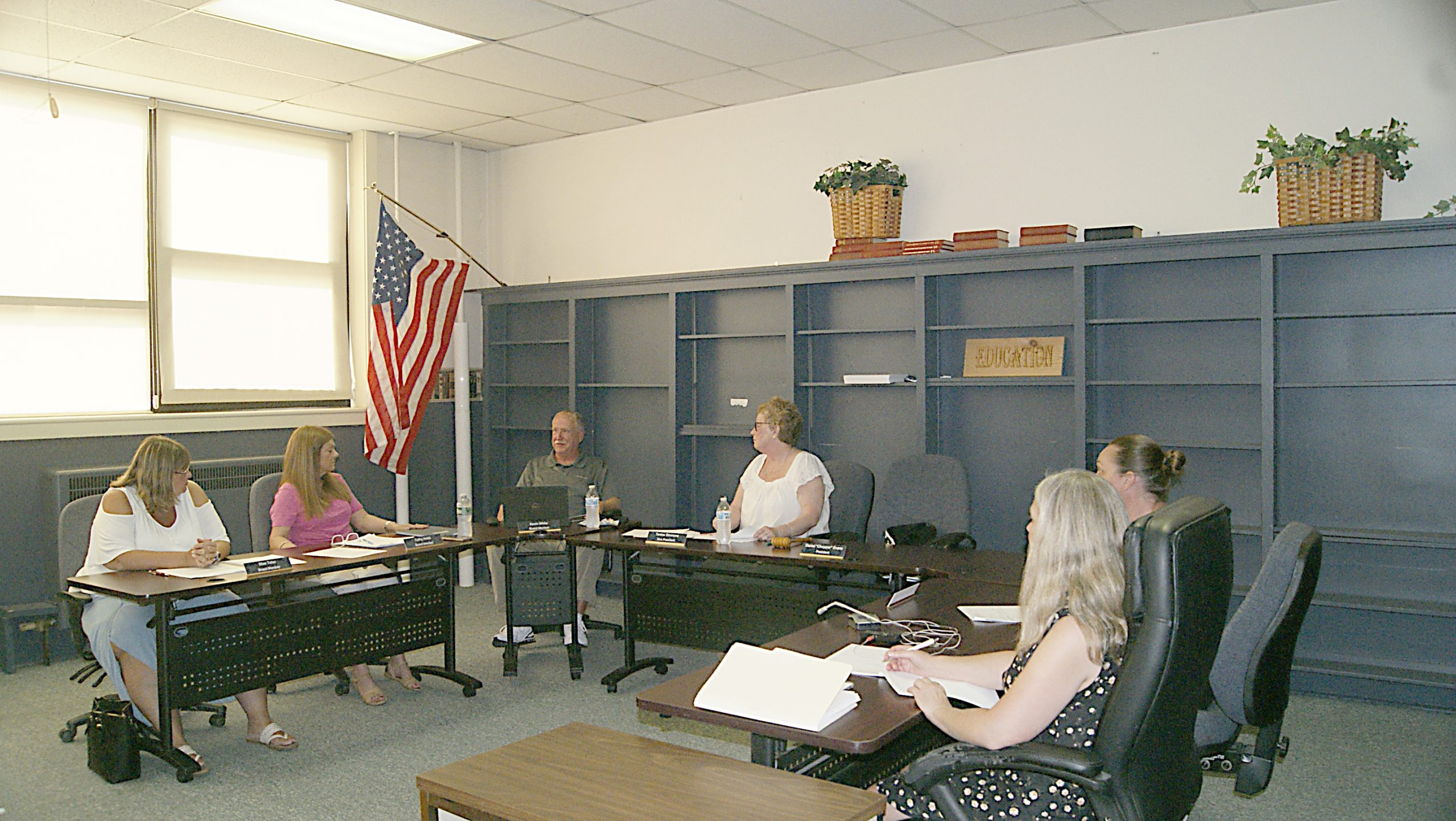 By: Lydia Crawley
The Parsons Advocate
Tucker County High School CTE Director Billy Shahan updated the Tucker County School Board on the progress of the Career and Technical Education Program at the Board's regular meeting.
"Last year's CTE, we've had 100 percent participation rate," Shahan said.  "Which means, when they participate, all they have to do is take one CTE class of any to be a participant."
Shahan informed the board of the various levels of participation the students at Tucker County High School enrolled in the CTE program.  "Concentraters, which they had to take two classes," Shahan said.  "We are at 70 percent with 158 students.  Completers, which is four classes, plus the…test they have to take, which was 19 percent with a total of 44 students." 
Shahan said the Board that he intends to standardize test all students who have taken four CTE classes at the beginning of the school year.  "At the beginning of this year, I am going to (test) everybody that has got four classes so that they can go ahead and be a completer," Shahan said.  "Because if we don't do it that way, if we don't go ahead and (test), what will happen if their parents decide to up and move from county to county, we will lose that funding as a completer."
Shahan explained to the Board the details of the testing the CTE program conducts.  "It's a National test that they take in their field," Shahan said.  "Each one has a different score in order to get Governor's Workforce."  "
Shahan said the High School is hoping to have some students achieve the Governor's Workforce this coming school year.  "That's one of the things we are going to push for this year is to try to get some of the students to get the Governor's Workforce," Shahan said.  "Which consists of, they have to have a 3.0 GPA in the field that they are in, they have to score so high on the…"`   test, they have to have a 95 percent attendance rate their senior year…plus then they have to have two drug tests at least 30 days apart.  They can't have a drug test this week and one next week.  They have to be at least 30 days apart."
Shahan said he was also focused on getting the National Technical Honor Society started at the High School.   "This year also, I am going to working towards getting the National Technical Honor Society started up there," Shahan said.  "We actually have a chapter in our county of the Technical Honor Society.  J.R. Helmick has started it, but we have never had any members to it.  So, nobody has ever went through with it. This year I am going to try to get that started and get it up and running." 
Shahan said that the County Schools set the parameters for the society.  "Basically, we set the parameters and we just have to stay consistent," Shahan said.  "When we set them first semester, they have to stay that same way into the first and second semester.  And then next year, if we want to add something or change something we can."
Shahan was questioned by Tucker County School Board Member Kevin White about the statistics of the CTE program in reference to where the students rank among other areas and demographics.  "Not to put you on the spot here," White said, "but is there a – like from our principals and schools in the other regular classrooms, we get a percentage of not necessarily completers, but where they rank with in our state or the nation as far as goes their proficiency and things like that.  I understand we're talking CTEs so there's not necessarily a weekly score or average of exams, things like that.  I guess what I'm asking is where is our programs at as far as it goes…what's auto mechanics doing, what's auto body doing, what's building construction doing, what's AG doing?  And I know we could probably get that information better from the teachers cause they're the ones providing it.  It would give us and the public a better stance as what we're actually achieving in our CTE program."
"I can actually, I do believe I can pull the average kids, like all the kids that took the (test) for each field, pull the averages of it. They're compared with their National and state and county," Shahan said.
White went on to clarify his question.  "I think maybe I misworded my question," White said.  "I guess what I'm saying is, Building Construction building barns or houses or bus stops.  Is Auto Mechanics doing brake jobs or are they turning out cars?  That's kind of what I'm interested in."
Shahan said, "Just off the top of my head, in Ag they had the food to table last year with the chickens."
White said he understood if Shahan didn't have the exact information and suggested that perhaps it would be something that could be presented to the Board in the future.  "And if you don't have the information today because I don't think we relayed it to you properly, maybe that's something in the future that we could get so that we could know that Building Construction built four bus stops for us last year. Ag provided meals or lunches or lunch items for school for the entire year or Auto Mechanics, they did two engine jobs and five brake jobs in the course of the year.  Just things like that is what I'm looking for."
Tucker County School Board Member Cathy Hebb suggested that the information is something that would be beneficial to be presented at the beginning of the school year.   White also explained that he wasn't trying to pick on the CTE program but he was often asked about the program and had little information to relay.  "And I'm not picking on CTE, it's just that we get so much from our teachers and from our principals, when I go out in public it's easy to say, 'Hey,  our scores are up here.'  But when I go out in public with CTE, I can't necessarily say I think they did this.  I don't know.  I'm sure we're doing good things."
Tucker County Superintendent Alicia Lambert said that the only projects they know about are the ones that are posted on Facebook.  "The only ones we can really talk about are what's posted on Facebook because they share," Lambert said.  "I know there's more than that, but we know about the CNA program because its posted and shared.  We know Paul sells things at the greenhouse because he posts in and shares it and the community members go up and buy it."
"I do know that Auto Tech last year they replaced a car transmission, they do brakes, they change tires," Shahan said.    
"And I don't even know if the community knows that they can still go up and get their oil changed or brake pads put on their car for a donation," Lambert said.  "I don't know if they know the service is available."
"We want to be able to put out a positive information for the public and say, 'Look what our people are doing.  Look what CTE Program and principal are doing.  Like we do with our everyday classroom stuff."
According to Shahan, the Auto Department also provides car inspections, as well as general mechanics and auto body services.  Services are available on a donation basis.  "I think if we get the word out, it could drum up some business," Lambert said.  "And business equals donations because they can't make a lot of money, but people can donate to their program for it and they're not out of money for it.  They get grants to fund to do it and   as long as people donate back, at least they cover the money they put back into it.  It just keeps their program running.  We need that to keep our programs moving."
The next meeting of the Tucker County Board of Education will be held Monday, August 7th at 4:30 p.m. at the Tucker County Board of Education Office located at 100 Education Lane, Parsons.