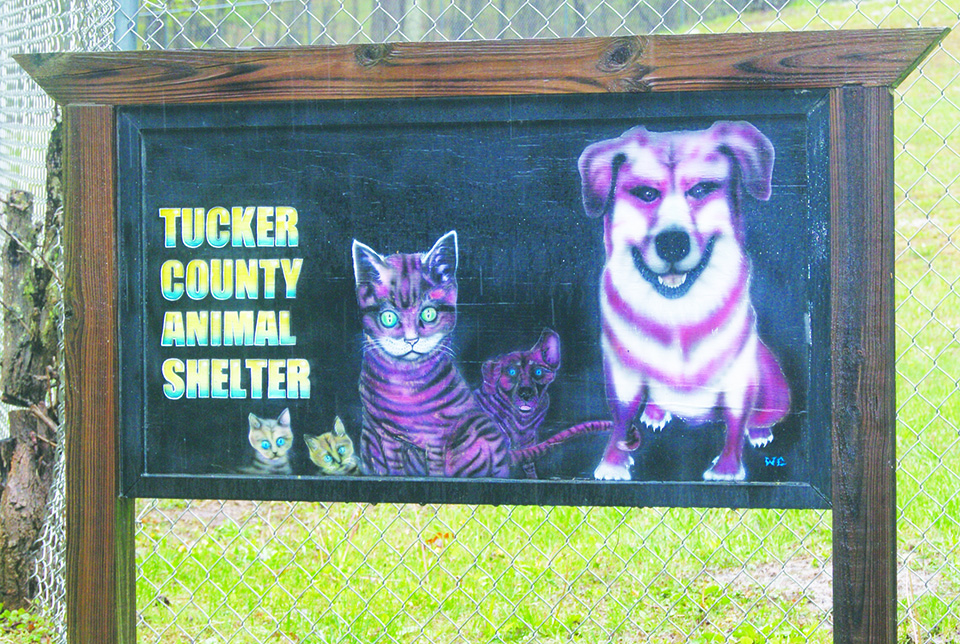 By: Lydia Crawley
The Parsons Advocate
"We're pretty full, we're pretty busy," Tucker County Animal Shelter Director Bailey Falls said.  "Its that time of year."
Falls presented an update to the Tucker County Commission on July 26th.  During her presentation, she reiterated the need for volunteers to walk dogs at the facility.  "We still need lots of help walking dogs," Falls said.  "If anyone in the community wants to come help us walk big, energetic dogs, we have a lot of them."
Tucker County Commissioner Mike Rosenau said the commission encourages people to volunteer.  "But it gives the animals their exercise for the day," Rosenau said.  "We encourage anyone that has time to contact Bailey and volunteer some.  We have a lot of animals to love."
"Really the volunteers and walking dogs really helps the shelter so much," Rosenau said.  "So it relieves the employees to do their jobs, the necessary jobs that are there, to clean the cages and everything."
Falls also updated the commission on the status at the Animal Shelter.  "Its the second wave of kitten season," Falls said.  "So we're working with people all over the county to help them with that."
Falls said that her department was short staffed.  "We're pretty short staffed right now and trying to stay on top of everything at the shelter and meeting the needs of the community," Falls said.  
According to Falls, the shelter is still issuing spay/neuter vouchers to residents of Tucker County through a grant program.  "We are still plugging away on our spay/neutering grant issuing vouchers to members of the community."
Falls also thanked the county maintenance crew for their help with the air conditioning at the shelter.  She acknowledged that one county employee donated a unit from his home to the shelter and installed it for the comfort of the animals.  "We're really appreciative of their help on that," Falls said.  "Benny actually donated the air conditioner from his house for that…That's been awesome."
"That's working together in this community.  That's what its all about," Rosenau said.
For more information on the spay/neuter vouchers or to volunteer to walk dogs, contact the Tucker County Animal Shelter at 304-478-6232.  The Shelter is located at 586 Brooklyn Heights in Parsons.
The next meeting of the Tucker County Commission will be held on August 9th at 9 a.m. at the Tucker County Courthouse Old Courtroom in Parsons.