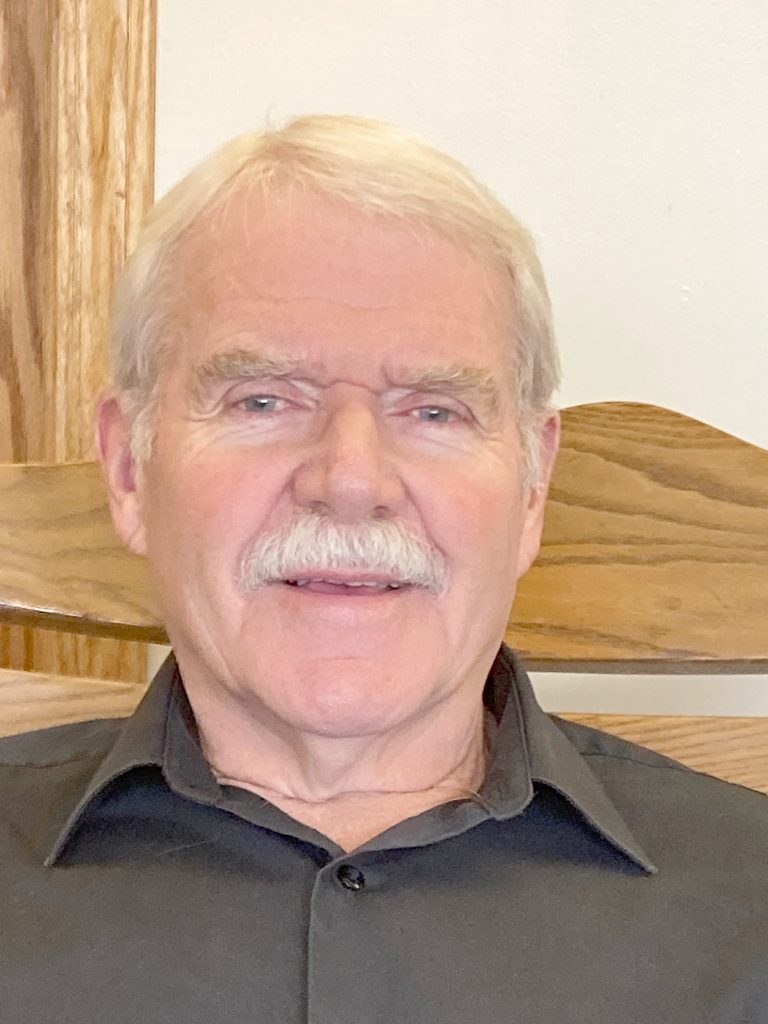 When Dan Bucher accepted a job at the age of 25 as a social worker for Cortland Acres, he could not have foreseen becoming one of the youngest nursing home administrators in the state and the tremendous growth that would occur under his guidance and leadership. 
Now, 40 years later, Bucher is stepping back from his daily duties as the development director of Cortland Acres.
"Cortland Acres has always been woven into my daily life, and it will continue to be," Bucher said. "However, beginning January 2, I am just working on a few of the specific development projects outlined in Cortland's Vision 2030.  They include the continued expansion of The Pines retirement community and the development of the Mountain Top Village workforce housing initiative."
Beth Clevenger, administrator of Cortland Acres, said that Dan has been an important and integral part of Cortland Acres' history and development.
"Dan's commitment to Cortland Acres has enriched our facility and staff and ensured we are positioned to provide excellent care for the residents and families we serve," Clevenger said. "Dan's tenacity laid the groundwork for the growth of Cortland Acres so many years ago, and I'm thrilled he will continue to direct our future by assisting on special development projects."
Bucher's career at Cortland Acres started on April 7, 1980. He became administrator of the facility in 1982 and remained in that position until Jan. 5, 2001. Afterward, he served Cortland as a board of director member for 14 years while employed in administration at Elkins Rehabilitation and Care Center, and then at Davis Health Systems, establishing several programs during his time there.   In 2015 he returned to Cortland and accepted the position of development director.
During his more than four decades, Cortland Acres experienced many additions and improvements, including the opening of two retirement communities:  Pineview Apartments and The Pines, the creation of Daybreak, one of the state's first memory care units, the construction of a facility used by Tucker County EMS, the expansion of the original kitchen, laundry, therapy, maintenance, dining and administration areas. 
When the Preston-Taylor Community Health Center needed a new home for the Mountain Top Clinic, Bucher and board president Pat Nichols along with other board members, quickly pulled together a plan and built a temporary site. A permanent site was constructed a year later, with the former building becoming medical specialties offices for visiting medical providers.
Under the board's initiative, Bucher led the establishment of the Cortland Foundation and the construction of the Blackwater Short-term Rehabilitation Center. Other development projects followed, a $1 million renovation of all resident rooms and common areas in the skilled-nursing facility, continued expansion of The Pines community, planting of fruit trees in two orchards, construction of a greenhouse, development of a walking trail, intergenerational and music program, and building two workforce housing units. Also, during this time, Cortland Acres entered into an agreement to purchase additional acres of land to accommodate growth and expansion.
"These accomplishments are those of the entire organization, which includes a team of individuals who had a dream and worked diligently to turn Cortland Acres into a premier facility," Bucher said. "I am grateful for the support from the board of directors and the latitude they gave me. While we have always had a structured plan of visions guiding our growth, it is fluid and has evolved throughout the years. The vision of Cortland Acres is bigger than any one person." 
When asked about highlights of his tenure, Bucher said seeing the needs of others being met is so rewarding.  I am also honored to have worked with such a talented and caring staff over the years. 
"Cortland Acres has earned a good reputation in our community and also throughout the state.  The nursing home's five-star rating awarded by Medicare reflects our caring and compassionate employees" Bucher said. "I am proud of our entire staff. They have my highest respect."
One of Dan Bucher's most challenging days was when he admitted his father, Dr. Samuel J. Bucher, as a resident to the nursing home. Dr. Bucher helped found Cortland Acres and later served as its medical director. He passed away while a resident of the facility.
"As much as you counsel everybody else in the world on how to do this when it is your turn, it is tough," Dan Bucher said.
One of Bucher's favorite quotes, "Make no little plans; they have no magic to stir men's blood…" by American Architect Daniel Burnham has guided him in the past. It will continue to influence his future, whether it be spending time with family and friends or volunteering at Cortland's greenhouse.
"As I reflect on my involvement at Cortland Acres, I am thankful for the relationships with the current and past residents, the families, the volunteers at the facility, and the dedicated staff," Bucher said. "My heart is full of all of the friendships I have made through happy and sorrowful times. My driving strength is to honor God in all I do.  He is the One who gives our lives meaning and purpose.  
The Cortland Acres campus includes a 94-bed long-term care facility, inpatient and outpatient rehabilitation programs, rental apartments in Pineview and garden and patio homes in The Pines. For more information about The Pines or Cortland Acres or to set up an appointment for a tour of the facility, call 304-463-4181 ext. 203, or visit www.cortlandacres.org.