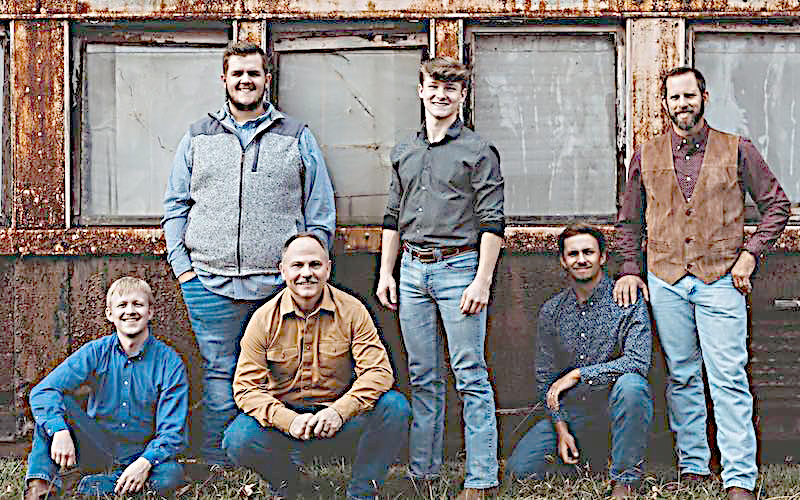 Carson Peters and Iron Mountain will take the stage at the Tucker County Fair on Friday August 25th at 7 pm. 
At only 19 years old, Carson has made the most of his young career. In 2011, 8-year-old Carson made a guest appearance on NBC's "The Tonight Show with Jay Leno", in which he performed for Leno and Betty White. A few years later, in 2014, Ricky Skaggs made one of Peters' biggest dreams a reality, inviting him to perform "Blue Moon of Kentucky" at the Grand Ole Opry. Carson has made several trips back to the Opry since. In 2016, Peters made the trip back to L.A. to be a guest on NBC's "Little Big Shots with Steve Harvey". In 2018, Skaggs once again invited Carson back to Nashville, this time to perform at the 52nd CMA Awards Show, during Skaggs' Country Music Hall of Fame induction performance. Most recently, in 2021, Peters was a contestant on NBC's "The Voice", and received a coveted 4-chair-turn with his rendition of the Don Williams classic, "Tulsa Time". Peters chose to continue his journey on the show with coach Blake Shelton, getting to work with Dierks Bentley and Ed Sheeran in the following rounds of the competition.  
After his time on "The Voice", Carson has been spending extra time in the studio. His newest project is a single with his Battle round partner, Clint Sherman, entitled "Happy to Drive", which was released on June 10th. Carson is currently working on a full-length album, which will blend the traditional country sound with his own bluegrass roots.
CARSON PETERS AND IRON MOUNTAIN HAS QUICKLY BECOME ONE OF THE MOST ENERGETIC AND HOTTEST BLUEGRASS BANDS IN THE BUSINESS, MAKING NUMEROUS TRIPS TO THE GRAND OLE OPRY AND MULTIPLE INTERNATIONAL APPEARANCES. THEIR TRADITIONAL BLUEGRASS STYLE AND A CAPPELLA ARRANGEMENTS ARE A REFRESHING REMINDER THAT THE BLUEGRASS OF OLD IS ALIVE AND WELL.