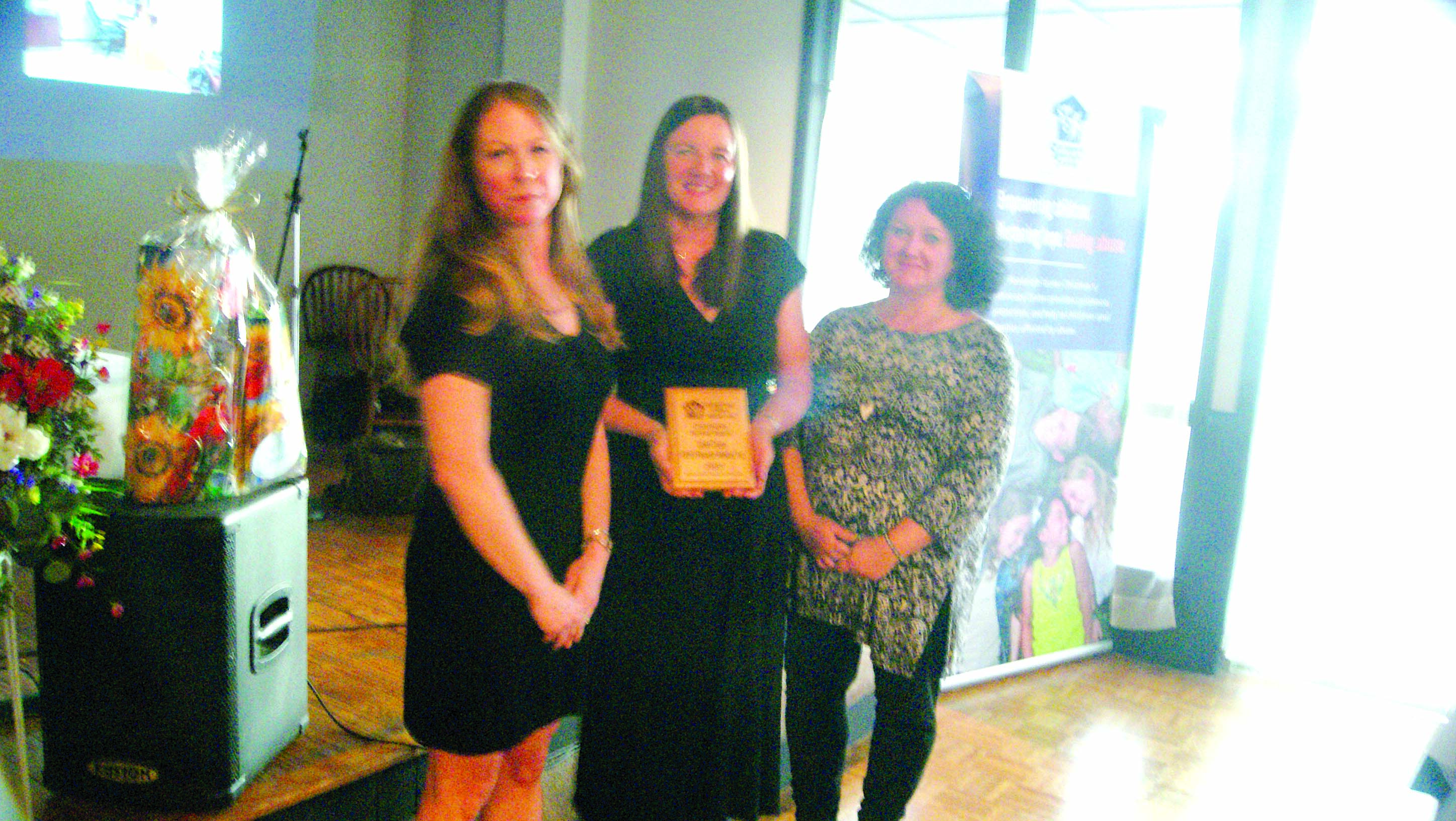 By: Lydia Crawley
The Parsons Advocate
The Randolph-Tucker Children's Advocacy Center hosted its annual awards banquet at the Elk's Lodge in Elkins.  The organization was celebrating its 20th year.  Board Member Raymond Godwin gave the opening remarks and announced the award winners.  Music for the event was provided by the duo Wish Awake.
Executive Director Margot Evick acknowledged those in attendance that had made the event and the organization's goals possible.  The banquet honored four previous Executive Directors: Iestyn Bright, Melody Himes, Sharon Bedford, and Lydia Johnson Grady.  "This is our 20th year," Evick said.  "…The CAC you see today was built from the foundations laid well before me. I, along with the Board of Directors, would like to acknowledge the previous Executive Directors."
Tucker County Family Resource Network was the recipient of the Community Partner Award. The Community Partner Award is awarded to an organization or individual that partners or collaborates with the CAC to assist in their response to the abuse of children.  The Tucker County Family Resource Network is a nonprofit founded in 1995 and provide local resource coordination.  "These collaborations, resources, or personnel that strengthen our response to abuse and neglected children," Godwin said. "That being said, it is no surprise that the Tucker County Resource Network is nominated for this award….The FRN does so much for children in our community."
The Professional Award was awarded to Rob Huffman. The award is bases on professionalism, accuracy in care and integrity. "There are countless times that he went above and beyond," Godwin said. "He is one of a kind in the world of Social Workers."
The evening concluded with the live auction of donated items.
The Randolph-Tucker Children's Advocacy Center was founded in 2003 as an organization that brings together child protection workers, treatment professions and criminal justice workers to investigate and hold accountable child offenders in Tucker and Randolph Counties.  
The CAC facilitates partners collaborate response, arranges family visits including support services such as transportation, conducts forensic interviews, provides family advocacy and crisis intervention services and ensures appropriate medical treatment.  The CAC provides services free of charge to every client and has served over 100 children since their inception.