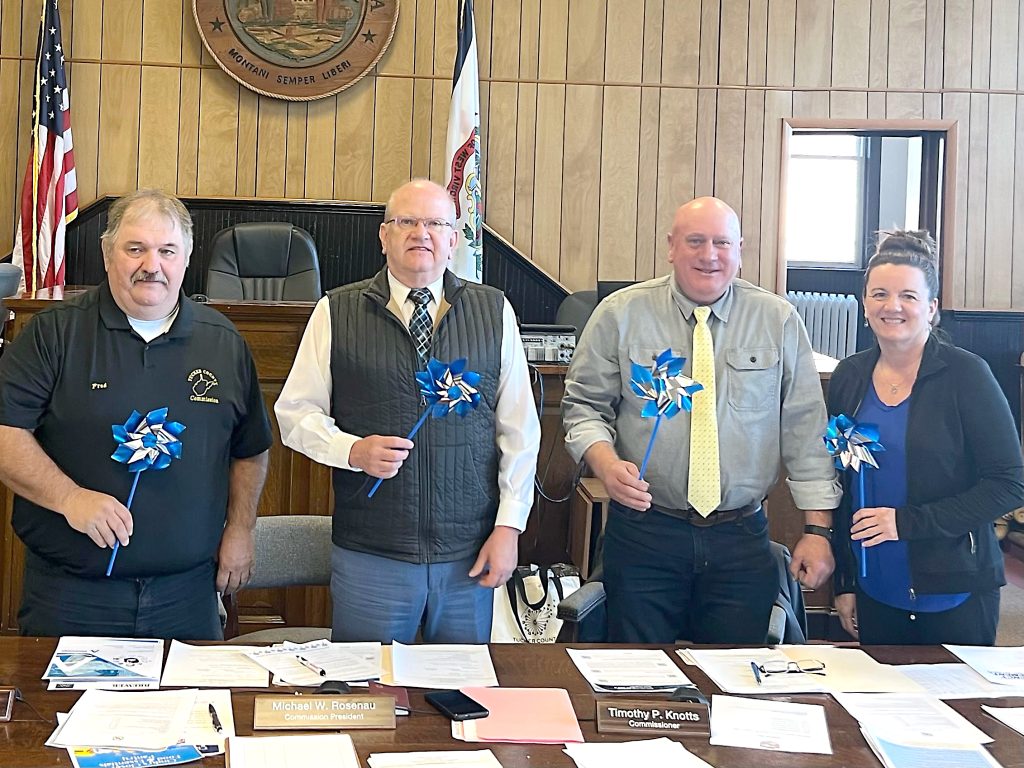 The Tucker County Commissioners declared April as "Child Abuse and Neglect Prevention Month".  April Miller, Executive Director of the Tucker County Family Resource Network presented the proclamation to the commissioners which states: 
During Child Abuse & Neglect Prevention Month, we renew our commitment to prevent child abuse and neglect and to work to enable our children to realize their full potential.
Childhood is a formative time and abuse, and neglect can have devastating long-term effects on young lives.  Family members educators, public officials, faith-based and community organizations all play important roles in helping to ensure that children are safe and can grow surrounded by love and stability. 
The Tucker County Commission is committed to supporting children and promoting safe and stable families.  As we observe Child Abuse and Neglect Prevention Month, we underscore our commitment to building a community where all children can thrive, develop character, and learn to be responsible citizens.  By honoring our obligation to support and protect our young people, we all have an opportunity to make a positive difference in the life of a child and build a brighter future for our community.
"We sincerely appreciate all the support that the Tucker County Commission has given the Tucker County Family Resource Network and Family Support Center over the past 29 years.  Their dedication to improving the lives of children and families is always front and center.  We have an amazing community that is always working toward positive change, and we are proud to be part of that effort." stated Miller. 
The Tucker County Family Resource Network now has two locations, one in Parsons at the BOE Annex Building and a new site in Thomas at the Mt. Top Senior Center.  If you would like to learn more about their programs please visit www.tuckercountyfrn.org.  You can also follow their Face Book page at "Tucker County Family Support Center" or give them a call at 304-478-3827.