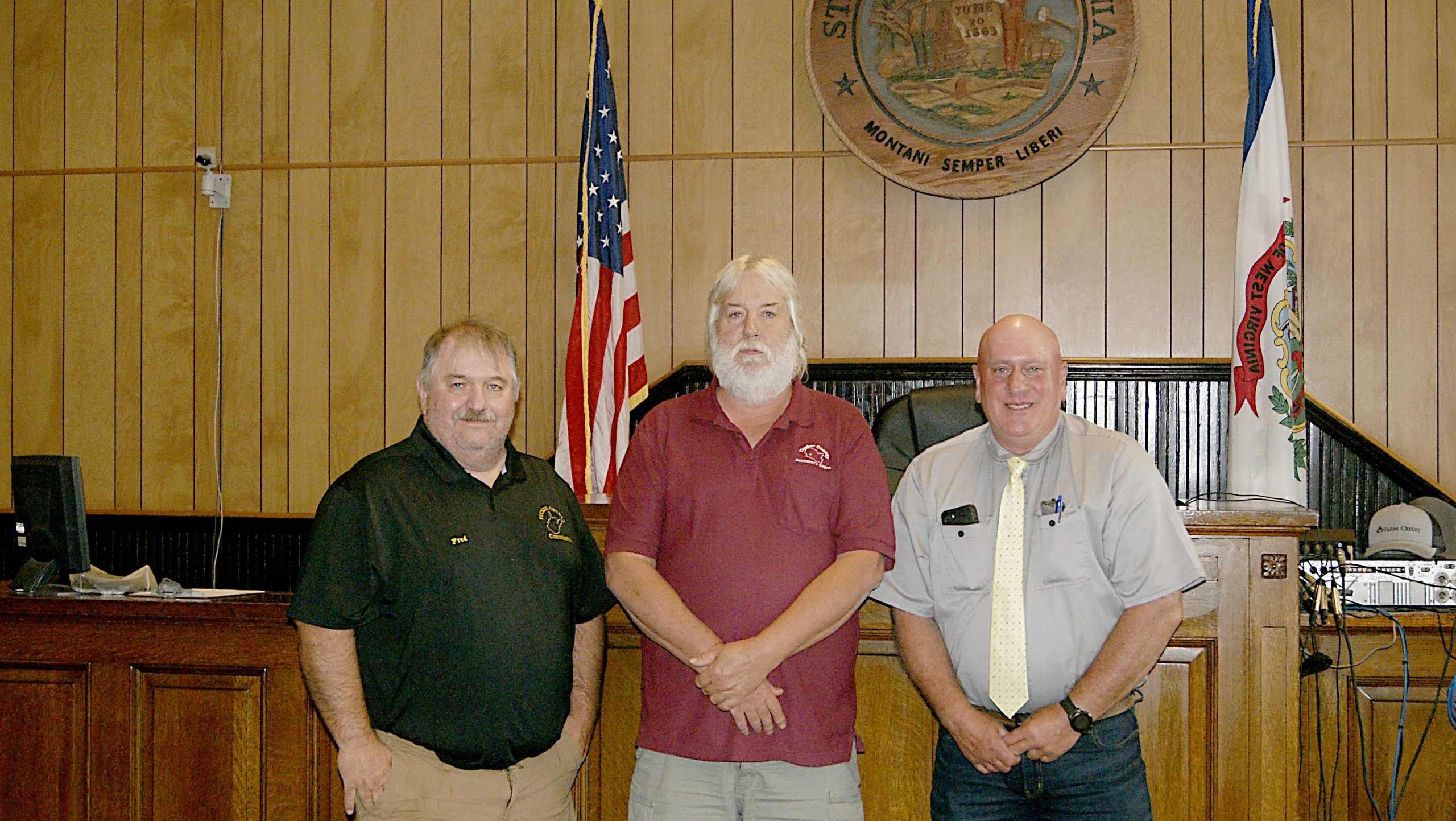 By: Lydia Crawley
The Parsons Advocate
The Tucker County Commission in a unanimous vote appointed Greg Stevens as the new County Assessor effective July 1.  Stevens will be filling the unexpired term of retiring Assessor J. Chris Michael.  "Greg, welcome aboard, my friend," Tucker County Commissioner Tim Knotts said.  "It is with great regret that we are sending Chris out the door, but you are able to fill shoes and looking forward to working with you."
"I appreciate the confidence and look forward to talking as well," Stevens said.
Tucker County Commissioner Fred Davis also stated his support of Stevens at the meeting.  "And I've been watching TV where all these new rule changes and stuff is and you've been in on top of the new rule tax thing and I'm glad that we have you to step in and do that now."
"I will do my best for everybody in the county," Stevens said.  
The Commission also unanimously approved the appointment of Roger Cale as County Appraiser.  Cale will be replacing Stevens as Appraiser.
Tucker County EMS Interim Director Amanda Simmons updated the Commission on the latest developments with EMS which included an employee retention credit.  "In general, we have a lot of good things going on," Simmons said.  "We just received notification that we received the employee retention credit through the federal government."
Simmons said the credit would give EMS approximately $270,000.  "It's going to be a once in a lifetime type thing," Simmons said.  "We are going to receive roughly $270,000 through the employee retention credit.    It's the second round of COVID reimbursement for payroll."
Simmons credited Tucker County Director of the Office of Emergency Management Kevin White with the inspiration for applying for the credit.  "Actually, I had talked to Kevin White and so we had been speaking one day and he said, 'You know actually you might be eligible for that.' I said ok and I gave them a call and actually at first they told us no because they thought we were a government body.  But actually we are just funded by government, you know every so often throughout the year.  It's not run by government.  Its run by the board so in the end we were eligible for the retention credit." 
Simmons also told the Commission that the EMS board had also enacted a policy change.  "We had a decision made on a policy that we had placed into action for the Fire Department as well as for City and County PD where  each active member will receive two ambulance assisted rides EMS through Tucker County.  It can't be through another agency, it has to be through Tucker County, whether it be for something that has happened where they've hurt themselves at their home or they've been sick or whatnot.  It's for them as an individual.  And we've actually already had two firemen have already been able to us the policy.   So, we were really happy to have that in place. We're just elated over that one."
Simmons said that wanted the agencies to know that they were appreciated.  "Hopefully city and County PD, as well as Fire Department will get some use out of that and they will see that EMS   really wants to go and make sure that they're taken care of.  They're always there for us so we want to make sure we're there for them."