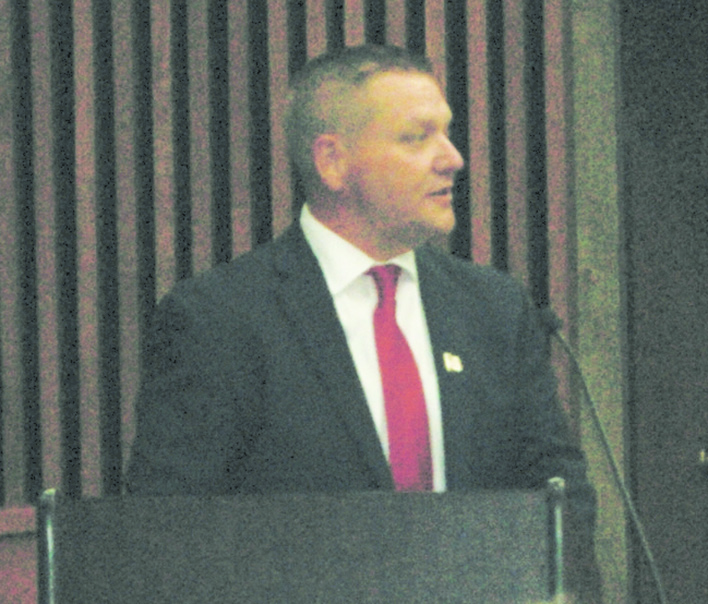 By: Lydia Crawley
The Parsons Advocate
The Honorable Judge Robert E. Ryan held court in Parsons for the first time since his appointment.  August 15th was a full docket of cases for the new judge at the Tucker County Courthouse.  Of the cases overseen by Ryan, two resulted in revocations.
In the case of the State v. Anthony Scott, a motion was heard to revoke Scott's home confinement.  The sentence had been given by now retired Judge Nelson.  In attendance at the hearing were Tucker County Procecuting Attorney Savannah Wilkins and Randolph County Sheriff Officer J.D. Kyle.  According to Wilkins, Officer Kyle was in charge of Scott's oversight while in house confinement.  Attorney Brent Easton represented Scott who was also present.
According to Wilkins, the motion for revocation was based on the behavior of Scott since his confinement.  Wilkins said the defendant had moved several times without notifying authorities since his sentence and did not have a working phone.  Wilkins also said the defendant tested positive for a number of substances including amphetamines, methamphetamine, and THC, among others.  Wilkins also told the court the defendant was behind over $800 in home confinement fees.
Easton said his client had fallen behind in the fees due to a lack of employment attributed to the defendant's need for proper identification.  Easton also said that while his client had moved, he never left the Downtown Elkins area.  "He never left a three or four block area of Downtown Elkins," Easton said.  "It wasn't that he absconded.  He just didn't live up to the terms."
Scott was sworn in and testified during the hearing in order to place his statement on the record.  Easton asked him a series of questions to establish the defendant's understanding.  Scott said that he understood and answered all of Easton's questions.
The court found that he had violated the conditions of his home confinement and sentenced Scott to 60 days in jail.  Following his jail sentence, Scott was further sentenced to pay the back fees and find employment within 60 days of release to his mother's home in Elkins.  He was further order to check in   with Day Reporting in Randolph County.
Judge Ryan also told Scott that any further violation of his sentence would result in incarceration.  "Do you understand that Judge Nelson's ruling to place you on home confinement was a measure of grace?" Judge Ryan said.
According to the proceedings, Scott began home confinement in January.  Scott was initially charged with Harassment, according to the Circuit Court Office. 
Judge Ryan also heard the case of the State V. Eric Pennington on a Probation Revocation motion.  Judge Ryan ordered a drug test on site at the courthouse for Pennington.  According to Wilkins, Pennington tested positive and was ordered held in custody until he could test negative before proceeding with the case.