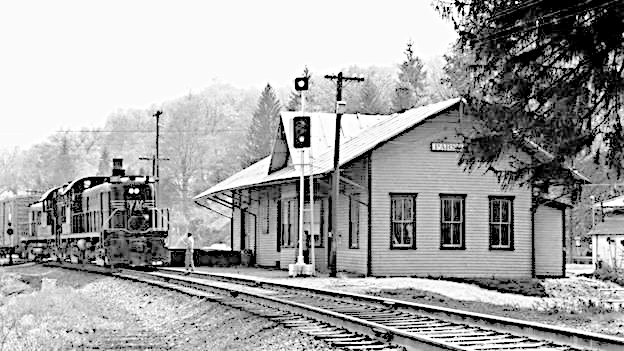 Friends of Blackwater and historical consultants Aurora Research Associates (ARA) received funding from the West Virginia Humanities Council to document and research historic resources along the former West Virginia Central & Pittsburg Railroad [Western Maryland Railroad] corridor in Tucker, Grant, and Mineral counties. 
This grant is part of a larger project to explore the creation of a National Historic Trail that would link the Allegheny Highlands of West Virginia to a larger network of trails including the C&O Towpath Trail, the Great Allegheny Passage, and the Appalachian Trail.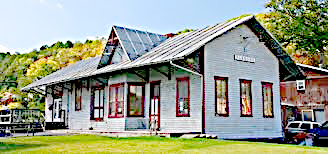 Over the past year, ARA conducted extensive research of the West Virginia Central & Pittsburg railroad and traveled the corridor, surveying historic buildings, sites, and structures that would be of interest to users of a potential rail-trail. They found that many sites associated with the railroad and coal industry in West Virginia are dwindling in number, but several notable sites along the WVC&P corridor remain. Interested parties and future trail users will find railroad depots in Cumberland, Westernport, Piedmont, and Parsons; company stores and warehouses in Shallmar, Kempton, and Thomas; and former company housing now used as private residences in Bayard, Shallmar, Coketon, and Westernport. 
Friends of Blackwater and ARA invite you to join them at one of their "Railroad Reminiscences" local history events this summer to share stories about the railroad, learn about historic buildings and ghost towns, and discuss plans for a future recreational and historical trail. 
7/10 6:30 PM- Keyser WV, American Legion
7/11 6:30 PM- Carpendale WV, Town Hall
8/5 2:00 PM- Piedmont WV, American Legion
8/6 2:00 PM- Parsons WV, Parsons Depot
8/6 6:30 PM- Thomas WV, Buxton & Landstreet Gallery 
8/7 3:00 PM- Cumberland MD, Allegany Museum