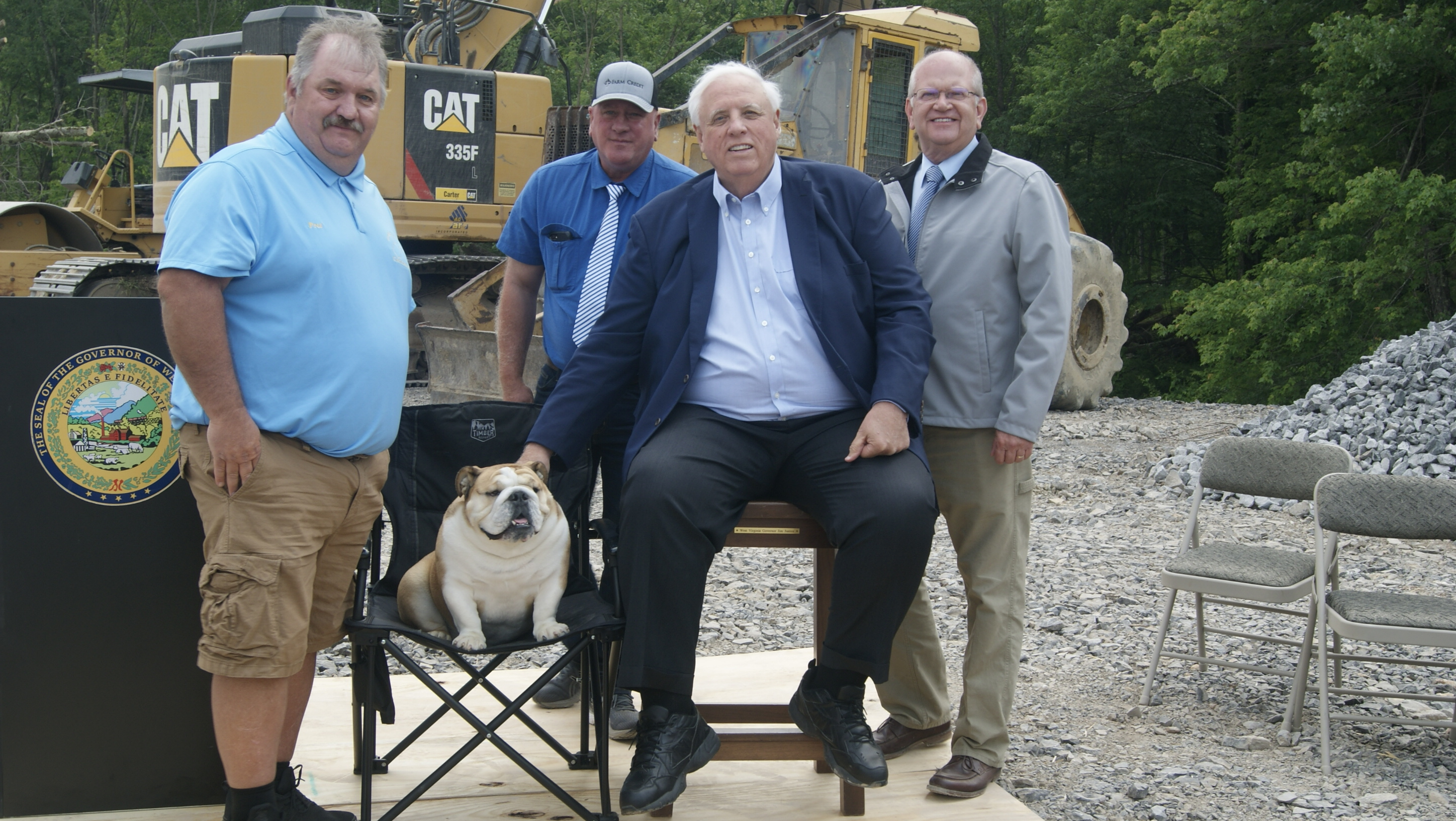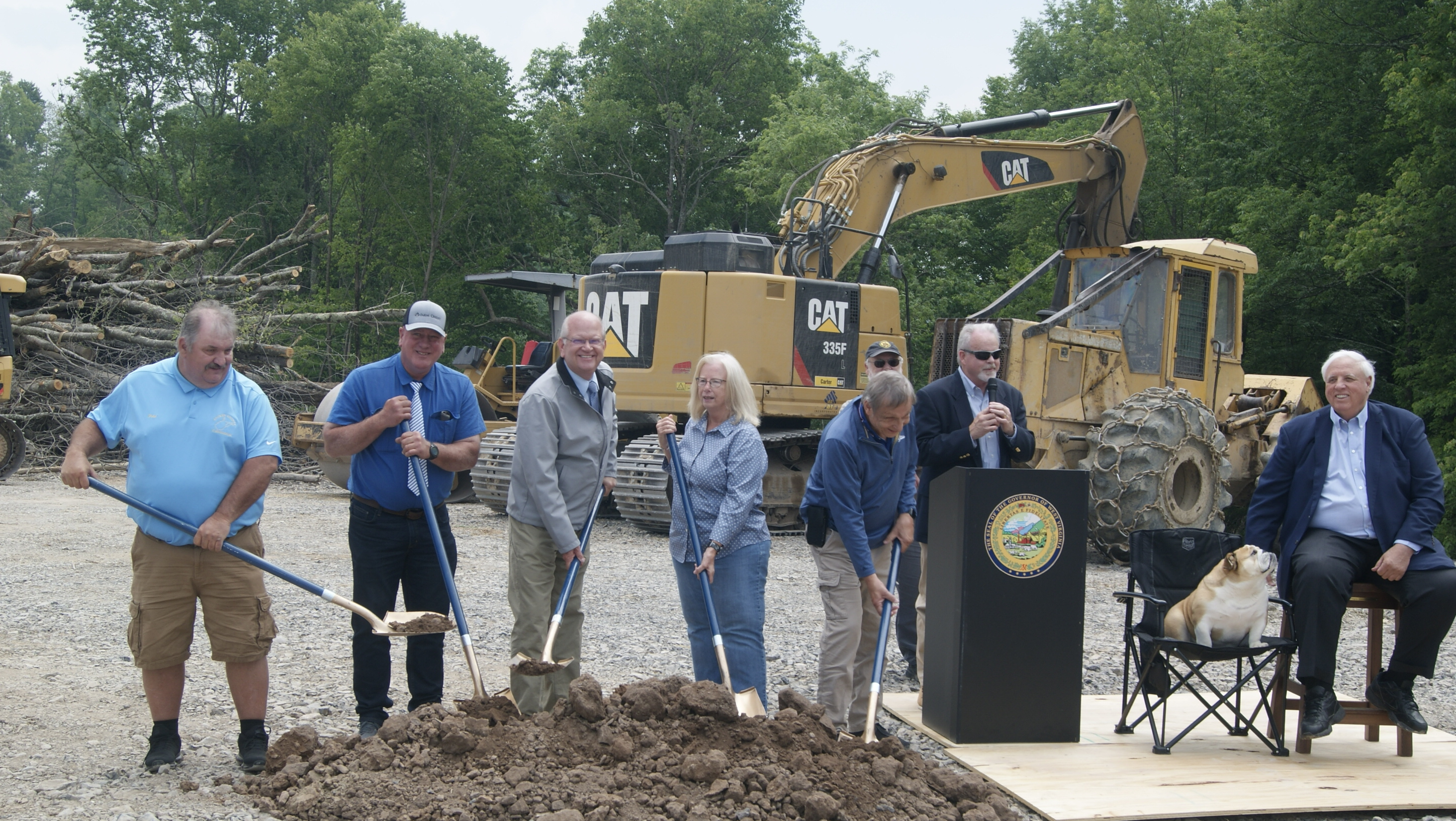 By: Lydia Crawley
The Parsons Advocate
Representatives from around Tucker County assembled at the end of Wolf Run Road, just off US 219 to witness Governor Jim Justice break ground on Section 3 of the Kerens to Parsons Corridor H Project.  Among those in attendance were Tucker County Commissioners Mike Rosenau, Fred Davis and Tim Knotts; Acting Parsons Mayor Bruce Kolsun; Parsons City Administrator Agnes Arnold; Parsons City Council Member Kathy DiBacco; Sheriff Jake Kopec and City of Parsons Code Enforcement Officer Ricky Rosier were among those in attendance at the event.  Also in attendance were representatives from Washington DC, the WVDOH and WVDOT, as well as neighboring WV counties.
The first speaker to be introduced at the groundbreaking was Secretary of the West Virginia Department of Transportation and Commissioner of the Division of Highways Jimmy Wriston.  "Local West Viriginian folks got up here, cut these trees down so that we can…get this project rolling this year," Wriston said.  "This is the first of the last of the last ones that's coming, cause they're coming.  We're going to build this road."
Wriston said the new section of Corridor H construction will encompass about 3 miles of new road in the county.  "This is about a three, a little over three miles, of brand new Corridor H roadway coming to your doorstep here," Wriston said.  "This is what is going to happen over the next two years, next year and a half, all the way until we connect this thing up.  We're going to get this thing done."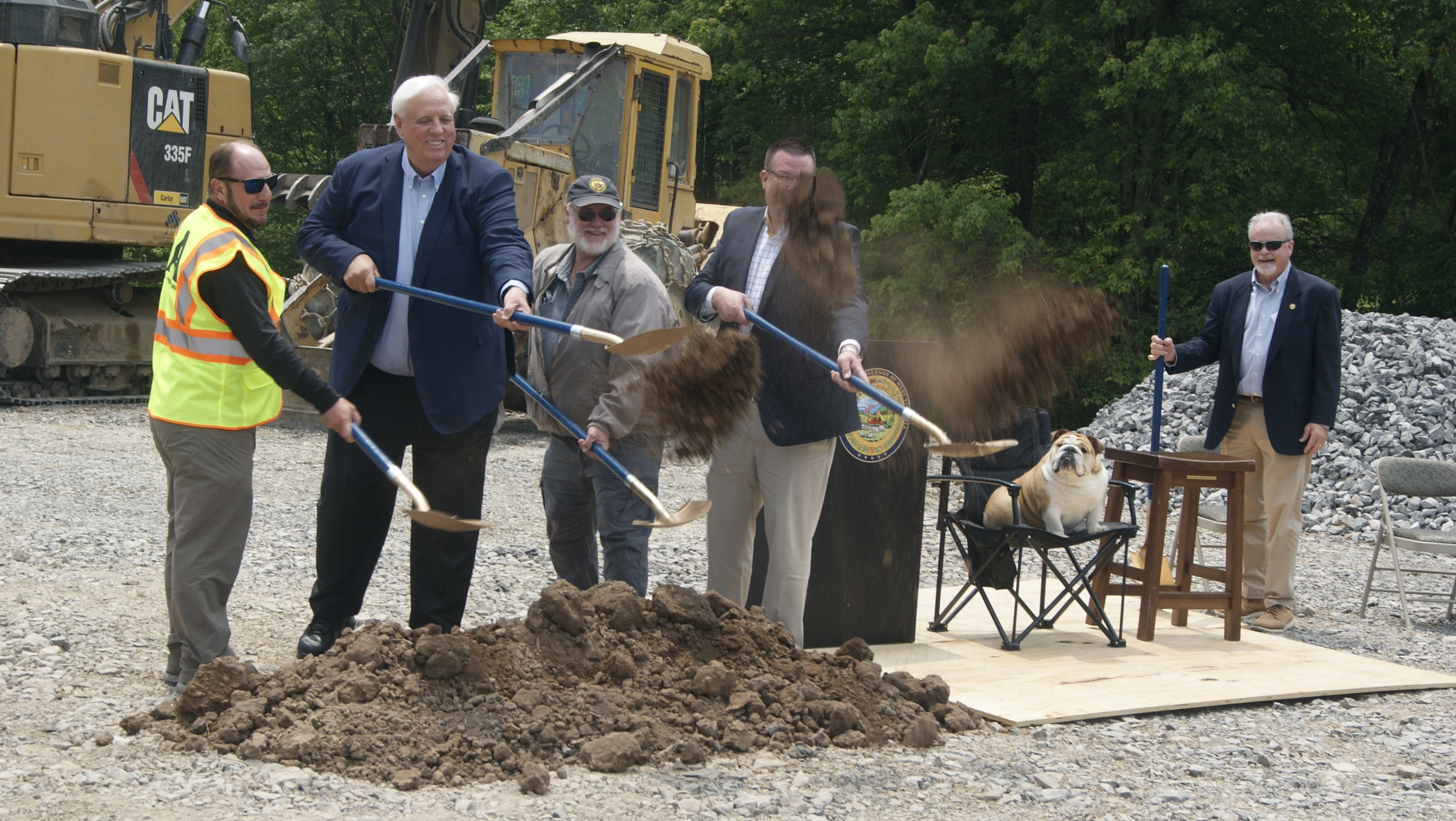 Wriston introduced Governor Justice, the 36th Governor of West Virginia, at the event.    Governor Justice explained the need for a delay in the proceeding that had occurred.  The delay resulted from a fuel leak in the state plane that forced the Governor to drive to Tucker County instead of flying as he had originally intended.  The delay also affected a groundbreaking on a veteran's facility in Elkins that was scheduled following the Corridor H event.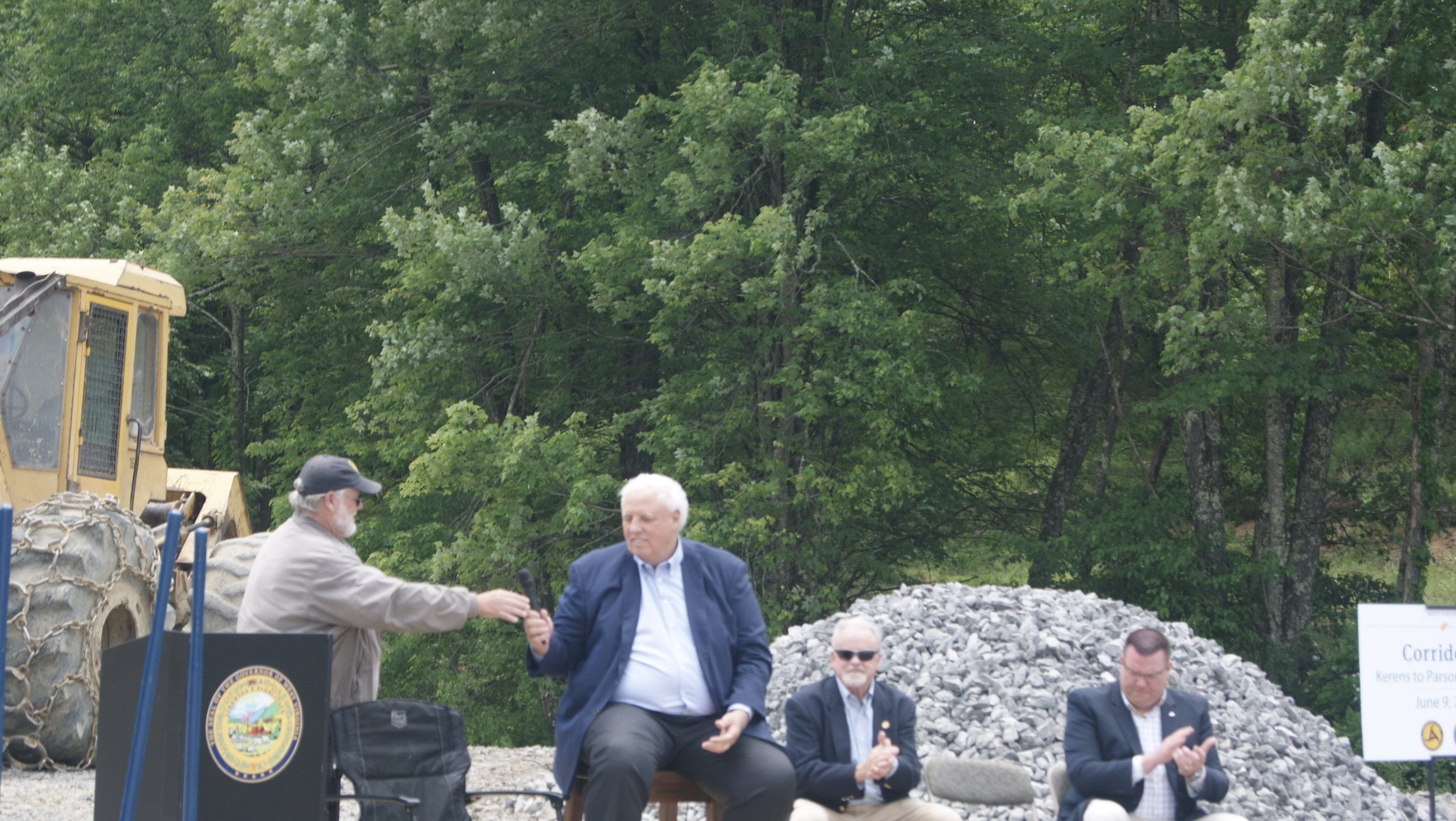 "And a decision is made," Governor Justice said, "well, the best thing, the only thing, I can possibly get to is maybe I can get to Elkins and do that.  But I really mean this, I wanted to be here.  And so, I said, 'How long will it take to us to get there?'"
The Governor lightened the mood with by relating his three-hour journey from Lewisburg.  "But I had to burn the tires off that baby right there coming here…This has been a journey and high-speed journey.  I was driving and Drew, who is Captain Penelton, who is head of my detail he said like several different times, 'Calm down, Ricky Bobby.'  Then I became Mario Andretti at some point, 'Calm down, Mario.'"
Governor Justice went on to explain his commitment to the Corridor H Project.  "I've said it over and over and over," Justice said, "Corridor H is the most important of them all.  That's all there is to it, to me and some way, somehow – and I have driven Jimmy (Wriston) crazy – some way, somehow we're going to be under contract to have Corridor H done, period, before I leave."
The Governor also stated the importance of the Corridor H Project to the economic future of the area.  "It is the absolute most important to drive growth, to drive business opportunity, to drive jobs, drive all kinds of tourism, drive everything right here in our lap," Justice said.  "It's really that important."
Governor Justice also compared the Corridor H Project's importance to a similar project in Southern West Virginia that is currently also underway.  "Now I would tell you, a long, long ways from here – to me the second most important – is the Coalfield Expressway because it connects Southern West Virginia to the world like in many ways, Corridor H does for us here."
The Governor expressed the importance of accomplishment over effort.   "Really and truly, my dad would say, 'Don't confuse effort with accomplishment. I don't care how hard you try.'  He's told me that a thousand times.  I don't care how hard you try, how much money we spend,  how much we've done,  which is all good and we should be feeling great about that, but we need to accomplish.  And we can see it.  We can see it in our sights.  We can see it in where Jimmy moves, all the great people that move, to be able to cut this timber to avoid a problem with the bat issue and all that kind of stuff, to where we can keep on going.  This is really good and this is really important."
The Governor also thanked everyone involved.  "So all of you, in every way,  I can never thank you enough.  I'm really proud to be here – and believe me be, Drew Penelton is proud to be alive right now and I am, too," Justice said.
Of course, the Governor also had his trusted companion, Baby Dog, with him as well.  Following the event, Governor Justice and Baby Dog greeted and posed with a few people in attendance while his schedule permitted.