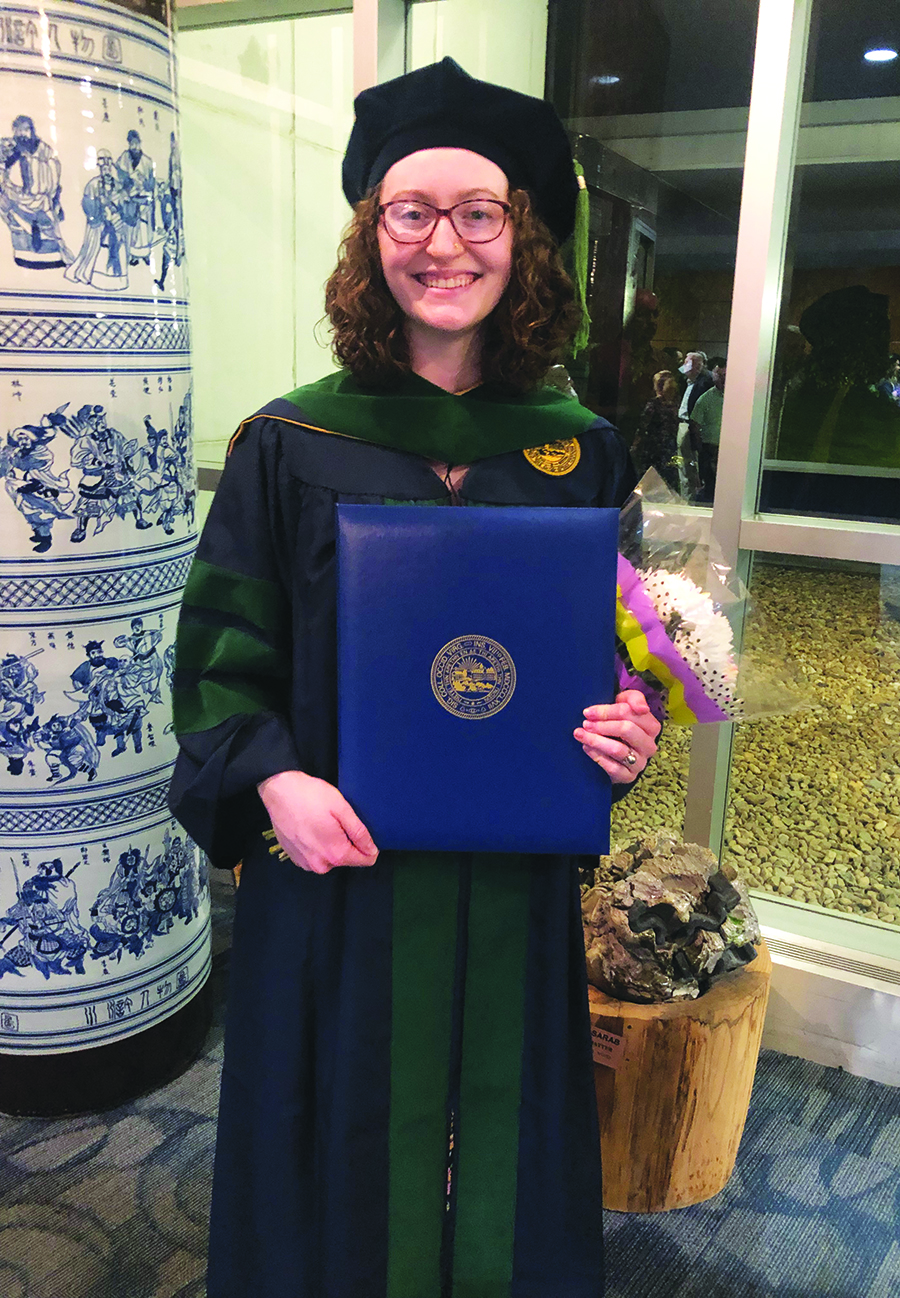 Amanda Faye Rahman, MD. graduated from the WVU School of Medicine on August 11, 2023.  Rahman was a part of the Mountaineer Accelerated Track to Enter Residency (MATTER), and will begin her specialty training in Family Medicine at WVU Hospitals in Morgantown, WV. 
She is the former Amanda Harper. She graduated from TCHS class of 2016. 
Amanda is married to Tushar Rahman and they have a son, Neil. They reside in Morgantown, WV. 
She is the daughter of Kimberly McPherson and Harold Harper, Sr. Her grandparents are Gary and Janet Nestor, Carol Hebb, Junior Harper and Leota Parsons.