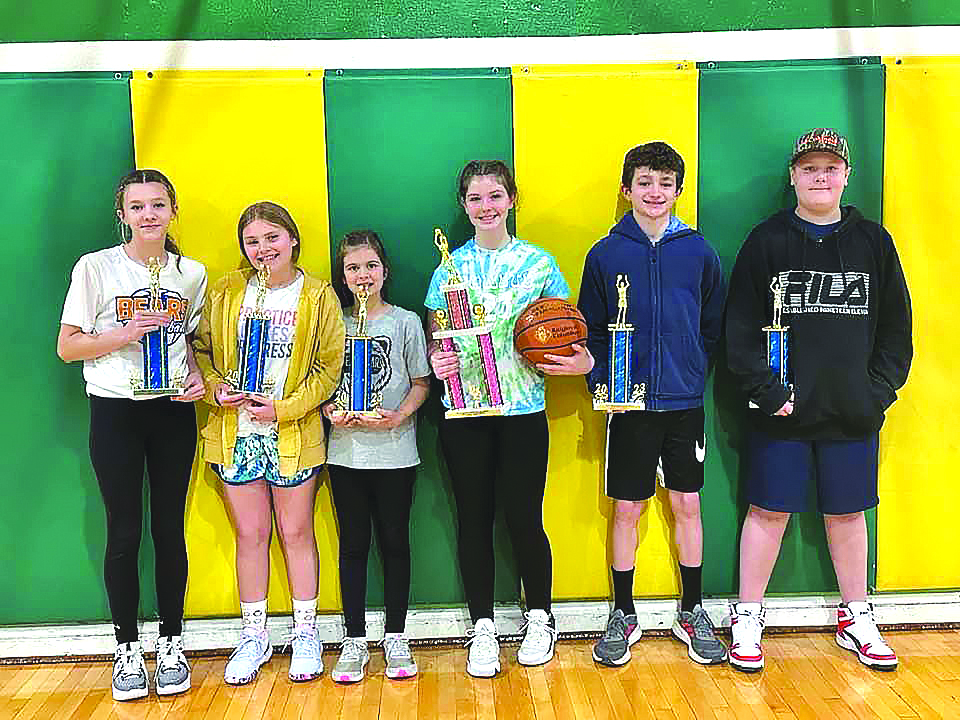 The Knights of Columbus Council 2010 of Thomas had seven winners from the district competition compete in The Knights of Columbus State Free-throw Competition held in Weston on Sunday, March 5, 2023.  
First place winners: Adalyn Johnson and Peyton Hicks brought home first place trophies plus a Knights of Columbus Trophy Basketball.
Five second place winners:  Elizabeth Delsignore, Morgan Simmons, Isabella Kitzmiller, Ty Ricottilli and Owen Helmick received second place trophies.