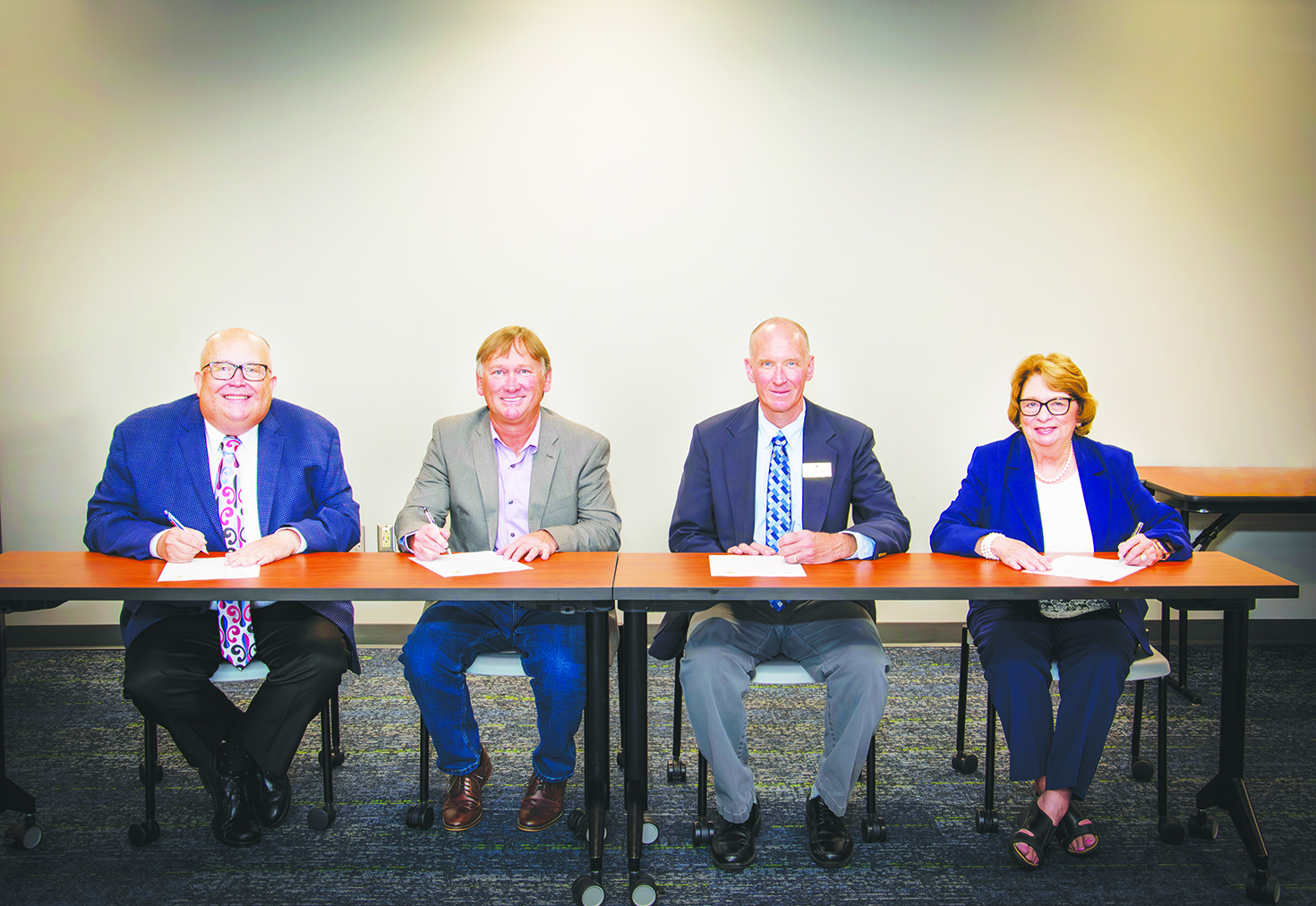 Cumberland, MD – Four colleges – two in Maryland and two in West Virginia – signed a partnership agreement on Monday that paves the way for collaboration in a wide range of workforce training programs.
"This agreement provides a mechanism to increase accessibility and reduce student costs in high-demand programs throughout the region," said Dr. Chris Gilmer, campus president of Potomac State College of West Virginia University.
Allegany College of Maryland, Eastern West Virginia Community & Technical College, and Garrett College are the other partner institutions. The agreement authorizes the colleges to create pathways for students from all partner institutions to enroll in degree and certification programs offered by other partners when the home college doesn't offer that specific program.
"All four presidents strongly support seamless pathways for residents in all of our communities to complete programs at any of our institutions in areas of critical workforce needs," said Dr.  Tom Striplin, president of Eastern West Virginia Community & Technical College. "There is no reason for every partner college to offer every program when the same goal can be accomplished more economically through this partnership."
The presidents of the four partners plan to use paramedic studies as a pilot partnership program. Garrett College is the only one of the four institutions that offers paramedic studies.
"We want to use paramedic studies as a road map for future collaborations," said Dr. Richard Midcap, president of Garrett College, who indicated a program-specific agreement and procedures will be signed in the near future.
PSC, ACM and EWVCTC also plan to offer regional programming through this model.
"This model doesn't limit institutions from offering programming that can be supported exclusively by residents of a particular service region," noted Dr. Cynthia Bambara, president of Allegany College of Maryland. "It increases access to programs for which individual colleges may not have the critical student mass to offer."