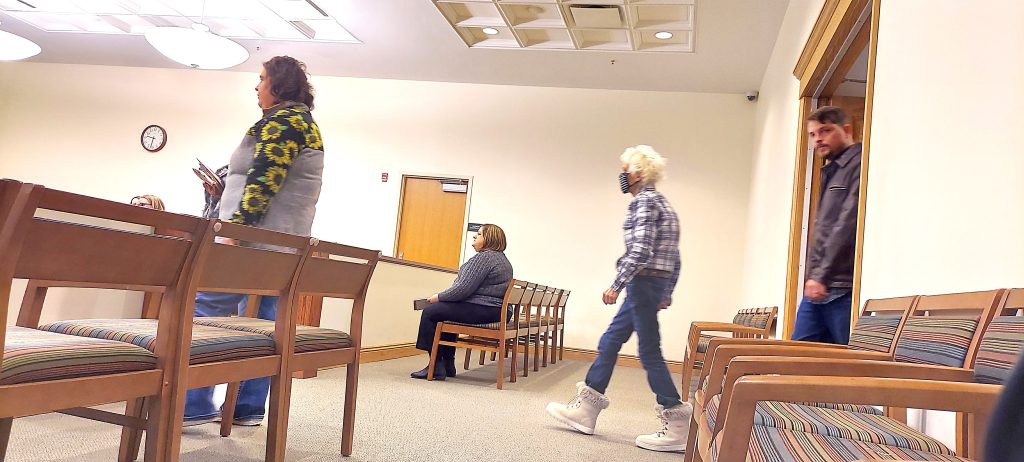 By: Jennifer Britt
The Parsons Advocate
The Honorable Judge James Courrier presided over cases for Tammy (Nelson) Mook, Bradley Henline, and Emily Heckler.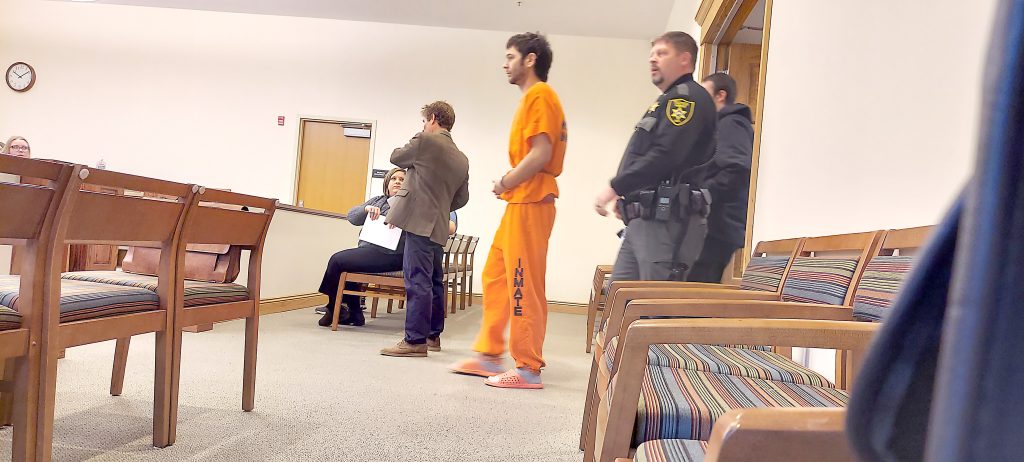 Mook was indicted on two felony counts of burglary, two felony counts of grand larceny, two felony counts of receiving, transferring, concealing stolen property, and two felony counts of conspiracy in June of 2018. Since this time, she has been convicted of one count of felony burglary and received three years of probation and ordered to pay restitution within a year.
The next jury trial is set to begin on June 9 after Mook did not accept a plea bargain presented to her by Tucker County Prosecuting Attorney Savannah Hull Wilkins. The trial will hear witness testimony from three witnesses on behalf of the defense that would include an officer of law, the homeowner of the home allegedly burglarized, and a co-defendant. Pre-trail motions are set for May 18 at 1:15 p.m.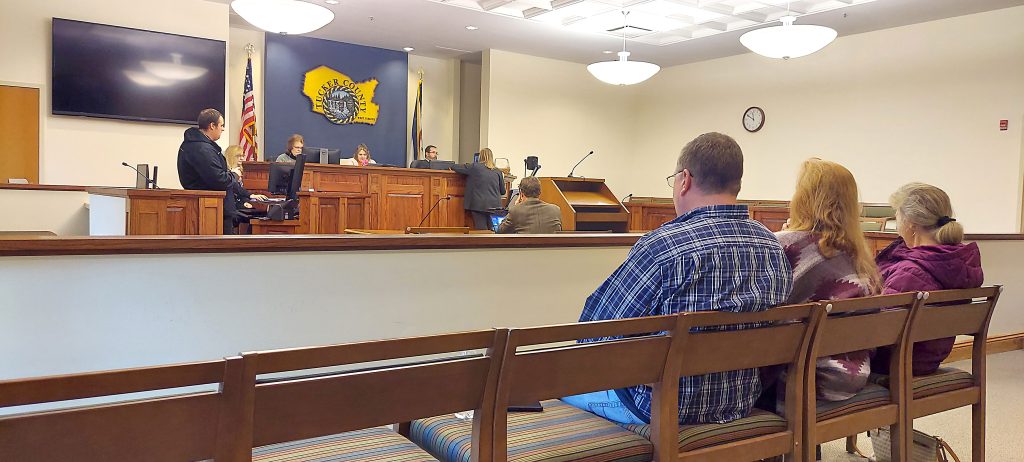 Henline has been evaluated by a state approved professional and has been deemed competent to stand trial. Magistrate Court had sent the case to the Circuit Court level to get the needed evaluation and after being found criminally responsible for his actions Henline's case was referred back to Magistrate Court for further proceedings on March 22 at 10 a.m.
Emily Heckler was represented, in court, by her attorney, Jeremy Cooper, to file a motion to allow E. Heckler to start community integration. Community integration would allow Heckler the privilege of leaving the Highland Acute Behavioral and Mental Health Hospital, in Clarksburg, on day trips with a group of other patients. The patients would go to places like the movies, shopping, or restaurants.
In April of 2021 E. Heckler was found not guilty by reason of mental health for the 2019 stabbing and killing of her stepmother, Marion Heckler. E. Heckler, 19 at the time, allegedly slit M. Heckler's throat, and stabbed M. Heckler 42 times in her back, killing her with an eight-inch wooden-handled kitchen butcher knife.
During the trial E. Heckler testified that her and M. Heckler had gotten into an argument and during that argument she had flashbacks to a previous argument that involved a knife with her mother, which she claimed caused her to flip out and stab her stepmother. 
After entering this plea, E. Heckler was committed to a secure mental health facility and will be under the court's jurisdiction for the maximum term for first-degree murder, which is life. E. Heckler will also undergo an annual evaluation to determine if she poses a danger and whether such a facility is still appropriate.
On this day in court Cooper motioned for an approval that would allow E. Heckler to go on outings. Cooper argued that Heckler has been improving, taking her medications, and doing well with her treatments. Cooper also argued that Heckler was no longer a criminal defendant as she was acquitted of all charges and placed in a mental institution as part of her plea agreement. 
Cooper presented two witnesses that work with E. Heckler during her treatment. One witness is E. Heckler's phycological doctor and the other is her social services case worker. The phycological doctor has only been working with Heckler since October of 2022 and determined that Heckler was stable enough to travel outside the facility with trained staff. The doctor stated that E. Heckler has been taking her medications and has improved. Cooper also argued that Heckler would be overseen by professionals on her excursions.
Wilkins questioned the witness as to how long they had been treating E. Heckler. The witness stated since October of 2022 for an estimated 30 minutes once a month. The witness also answered the question of whether she had reviewed the case with the crime scene photos as no. Nor was she aware of the other incidents that had occurred during E. Heckler's incarceration where E. Heckler had allegedly strangled a guard.
Mr. Hall the social services case worker basically stated that he was a part of E. Heckler's treatment by handling her discharge voucher, cash withdrawals, and keeper of her treatment plan but was not part of the transport team that would accompany E. Heckler out on excursions. Hall did state that precautions were taken on the trips that included all the floor and transport staff being trained in crisis situations and two to three staff members accompanying an individual on an outing. 
Wilkins questioned Hall as to what was the discharge voucher or plan for E. Heckler to which Hall answered none at this time until they find suitable placing. Hall stated to Wilkins that the crisis training was recertified by staff every one to two years and the training sessions were one to two hours long with testing being completed online.
Wilkins argued that given E. Heckler's past she was a flight risk and was in a facility to receive treatment for her mental issues as ordered by the courts and allowing her to not go see a movie or eat at a restaurant was not a punishment but a safety precaution. 
Judge Courrier ruled that given the evidence provided that E. Heckler was doing well with her treatments he would allow her to go outside the facility on a limited individual basis with at least two crisis trained staff members but not as part of a huge group. Courrier stated that once Heckler has proven herself, her defense could motion the court for an approval of small group outings. Courrier said, "Not going to say I will ever approve a huge group outing."
All individuals are presumed innocent until proven otherwise in a court of law.