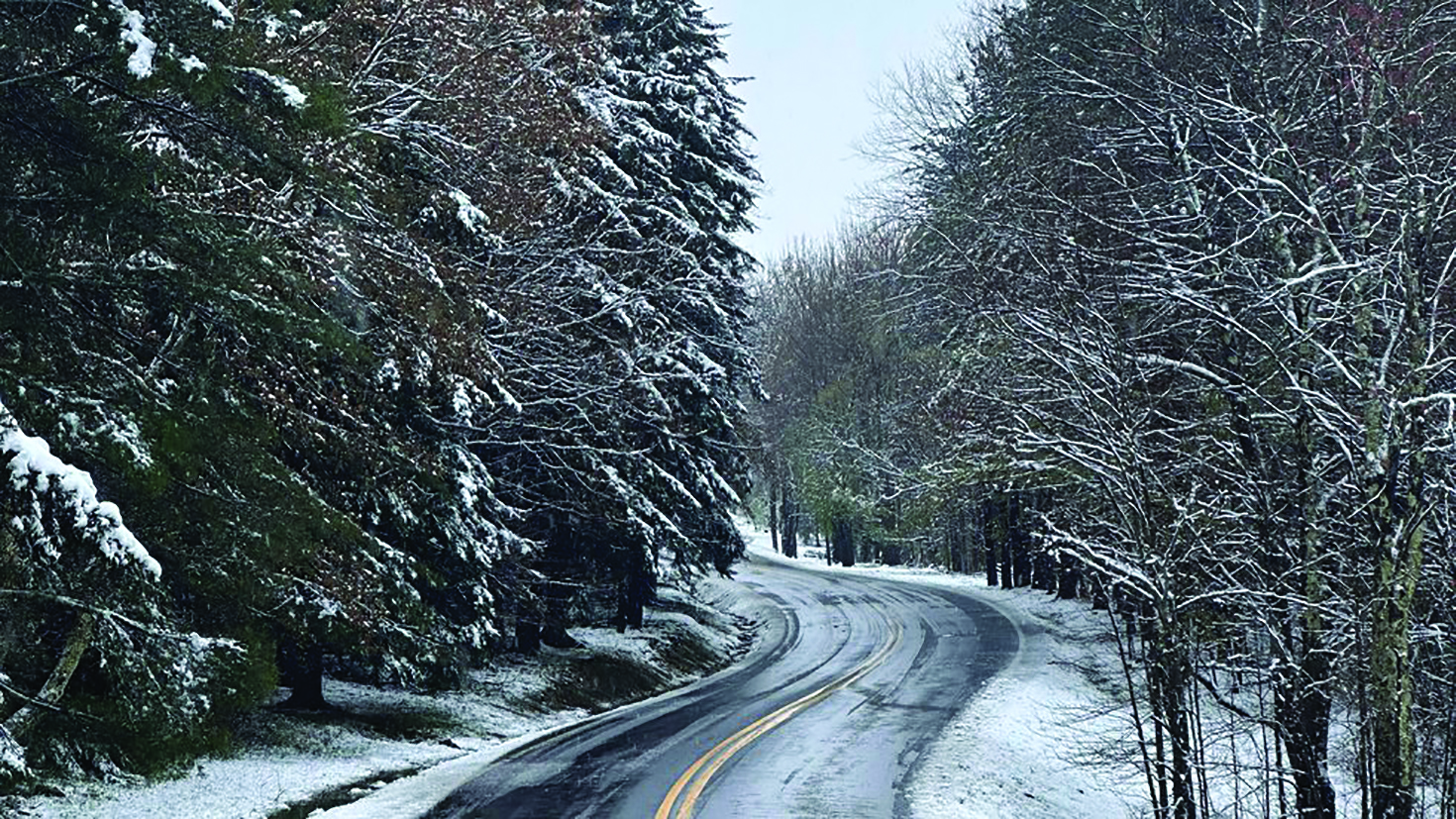 By: Lydia Crawley
The Parsons Advocate
Tucker County Office of Homeland Security and Emergency Management Director Kevin White addressed the Tucker County Commission regarding the levels of preparation required for the upcoming winter weather, as well as with the decision to call off school due to inclement weather.  The report was part of the Commission's October regular session.
White informed the Commission of his office's efforts to support the school system in inclement weather.  "We are currently beefing up and getting ready for the winter season," White said, "as far as it goes, supporting the school system with their morning calls and weather reports and stuff like that when severe weather is expected."
According to White, his office receives calls in the evening regarding what is expected for the following school day.  "We have an eight or nine o'clock call each night that give us what is expected for the school days," White said, "so that I can relay that to the school superintendent and then they can make an educated decision on what they are going to do with school."
White said that he is aware of the mixed feelings of the community when school is canceled.  "One of the things I will add is that I know there is mixed feeling when school is or isn't canceled," White said.  "It isn't just somebody that goes in and the superintendent says there's no school today."
Several different agencies are involved in the decision, according to White.  "There's a lot of effort that is put into that throughout the course, whether its law enforcement, emergency services, state road," White said.  "They all communicate with each other to decide if it is possible to get school in or not that day."
White said he can only speak to the outside components that go into the school's decision-making process.  "I can't speak for the school system," White said.  "But I can speak for the components that we've put together to make sure that our kids are safe on a daily basis."
Tucker County Commissioner Mike Rosenau thanked White for his efforts.  "I can speak on a grandparent's point of view," Rosenau said.  "Thank you for keeping our kids safe."
White said his department tries to assist.  "We try to do our part," White said.
Rosenau acknowledged that people will always complain.  "You're going to have people complain about everything," Rosenau said.  "I thank you for all you do."
The next meeting of the Tucker County Commission will be held at 4 p.m. on October 25th at the Tucker County Courthouse Old Courtroom.