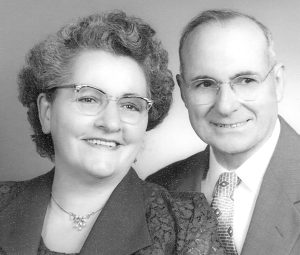 By Joseph W. Dumire
Tucker County Historical Society
   Pasquale (Patsy) Santangelo was born 10/26/1894 in Roccacasale, Italy the son of Raffaelo DiGiustino and Michelina Santangelo, and died 6/5/1972 at Thomas. He married Anna DePollo who was born 8/9/1904 in Introdacqua, Italy, the daughter of Giuseppe and Natalina DiStefana DePollo, and died 7/26/1981 at Thomas. To the union of Patsy and Anna were born three children:  Ralph P. (8/8/1922-1/6/2002), born at Thomas; Virginia Lee Rockwell born 8/13/1927 at Thomas; and Patricia Ann Miller born 11/27/1941 at Thomas. Patsy and Anna are both buried at Mt. Calvary Cemetery at Thomas, along with their son Ralph.
  Patsy joined the Army in early 1918, was a member of the Army band, and was stationed at Camp Lee, Virginia. While in the Army he became a United States citizen. After being discharged from the Army, Patsy spent one year in Meyersdale, Pennsylvania working in the mines. After injuring his leg in the mines, Patsy moved to Thomas where he had friends, and in 1920 opened his first cobbler shop on Spruce Street. He liked Thomas because it was on a hill like towns in Italy.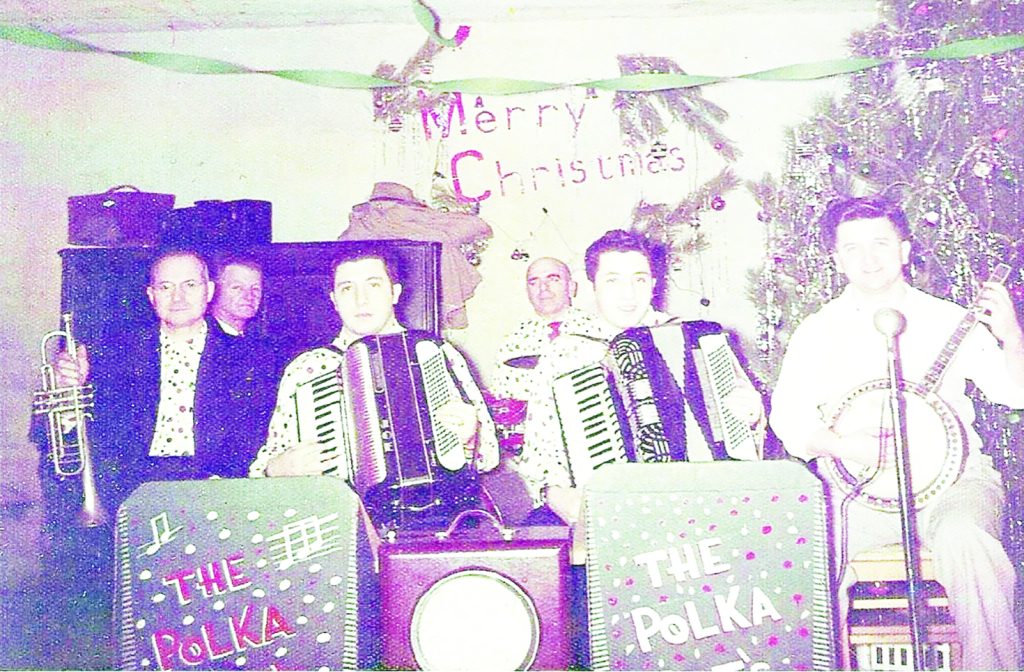 In 1926 Patsy purchased a building on East Avenue and moved his cobbler shop there. He and his wife Anna lived above the shop in a two-story apartment that had a balcony on both floors facing the North Fork of the Blackwater River
  Patsy was a gifted trumpet player, and taught music lessons to many young children and his son Ralph became a professional musician in Los Angeles, later moving to Palm Springs, CA. Patsy's two daughters were also musically inclined, and both played the piano.
  During its heyday Thomas residents enjoyed a variety of entertainment and social activities. The town had many musicians, including Patsy Santangelo. The Thomas community band was formed and managed by Patsy. The band and a number of Jazz ensembles played the Imperial Hotel, just up the street from the cobbler shop, as well as dances and other venues. In addition, Patsy played with the Italian Band of Pierce as did Donnato DeFranco. Two former residents of Thomas recall Patsy entertaining the public by playing his trumpet from the balcony of his home, and from the old bandstand next to Miners and Merchants Bank.
  During the later years Patsy joined a musical group in Thomas called the Polka Dots. In the group's photo below, left to right are Patsy Santangelo with trumpet, Carl Pase in back, Joe DePollo, Ernest Colabrese in back, John Depollo, and Louis Royce. The group played Polka music, and often played for dances at the Thomas High School gym. The dances were always a big hit being well attended. 

  Patsy's son Ralph Santangelo moved to Los Angeles, CA to become a professional musician during the big band era. He played bands in New York, Florida, Nevada and California since the early 1940's having played his trumpet with the likes of Tommy Dorsey, Jimmy Dorsey, Charlie Barnet, Nat Brandywine, Lester Lanin, Prez Prado and Horace Heidt. He also performed on Columbia and Victor recordings and in Republic motion pictures in such movies as The Eddie Duchin Story. Ralph belonged to the Sons of Italy, Dolly Sinatra Lodge, and Mizell Senior Center in Palm Springs where he later passed away.
This article appeared in the October2019 edition of the Tucker County Historical Society quarterly newsletter. The TCHS is a tax-exempt non-profit organization under section 501(c)(3) of the Internal Revenue Code. It meets monthly in Parsons with membership open to anyone for annual dues of $10 mailed to PO Box 13, Hambleton, WV 26269.