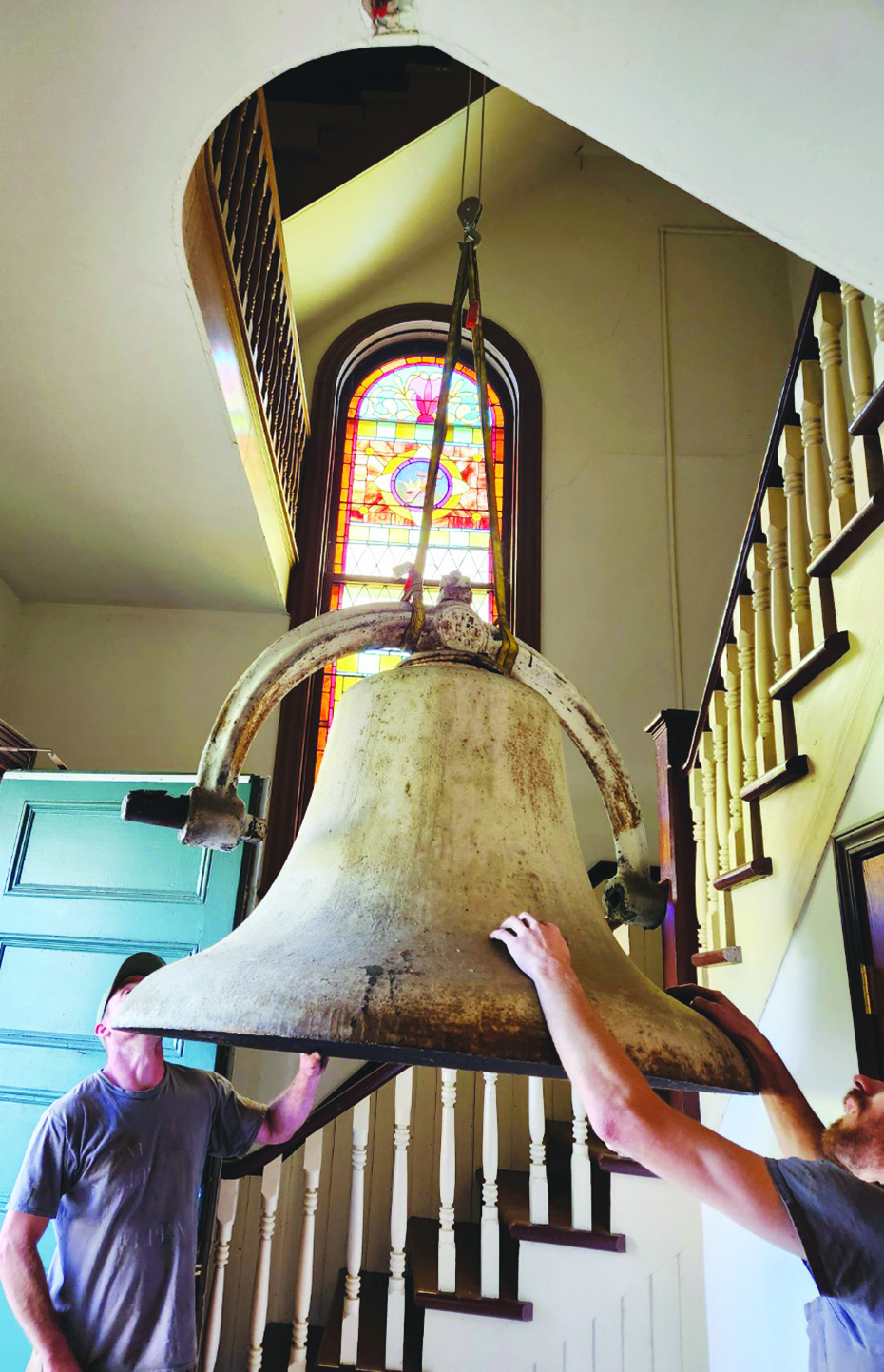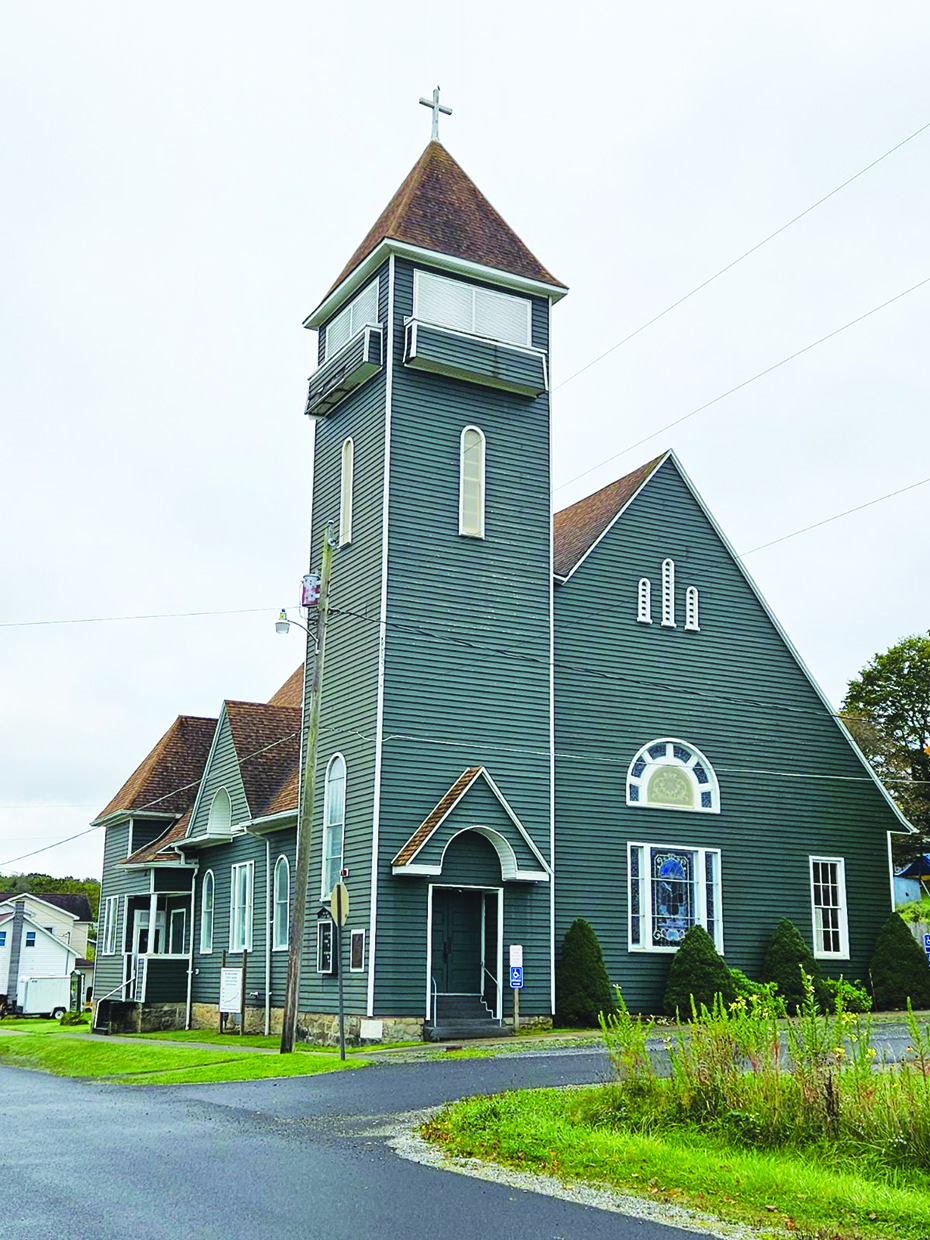 The congregation and Pastor of St. John's Lutheran Church in Davis are excited to announce that our building repair project, "Save the Big Green Church" has begun.  On Thursday, Sept. 14 the bell was removed from the bell tower so that structural damage, making the tower unsafe, can be repaired.  This is the first step in an estimated $300,000 renovation that includes restoration of the crumbling foundation of the 130 year old building.
Fundraising for this project began in 2018 and is ongoing.  Once the tower is repaired, work on the foundation can begin.  The bell is being stored in Oakland, Md. at Alleghany Welding, the firm that removed it.  When all restoration work is completed the bell, which is the original one installed in 1893, will be housed in a permanent display on the church lawn.
The Tucker Community Foundation and Hope, Love and Charity gave grants to help fund this project as well as members and friends of St. John's.