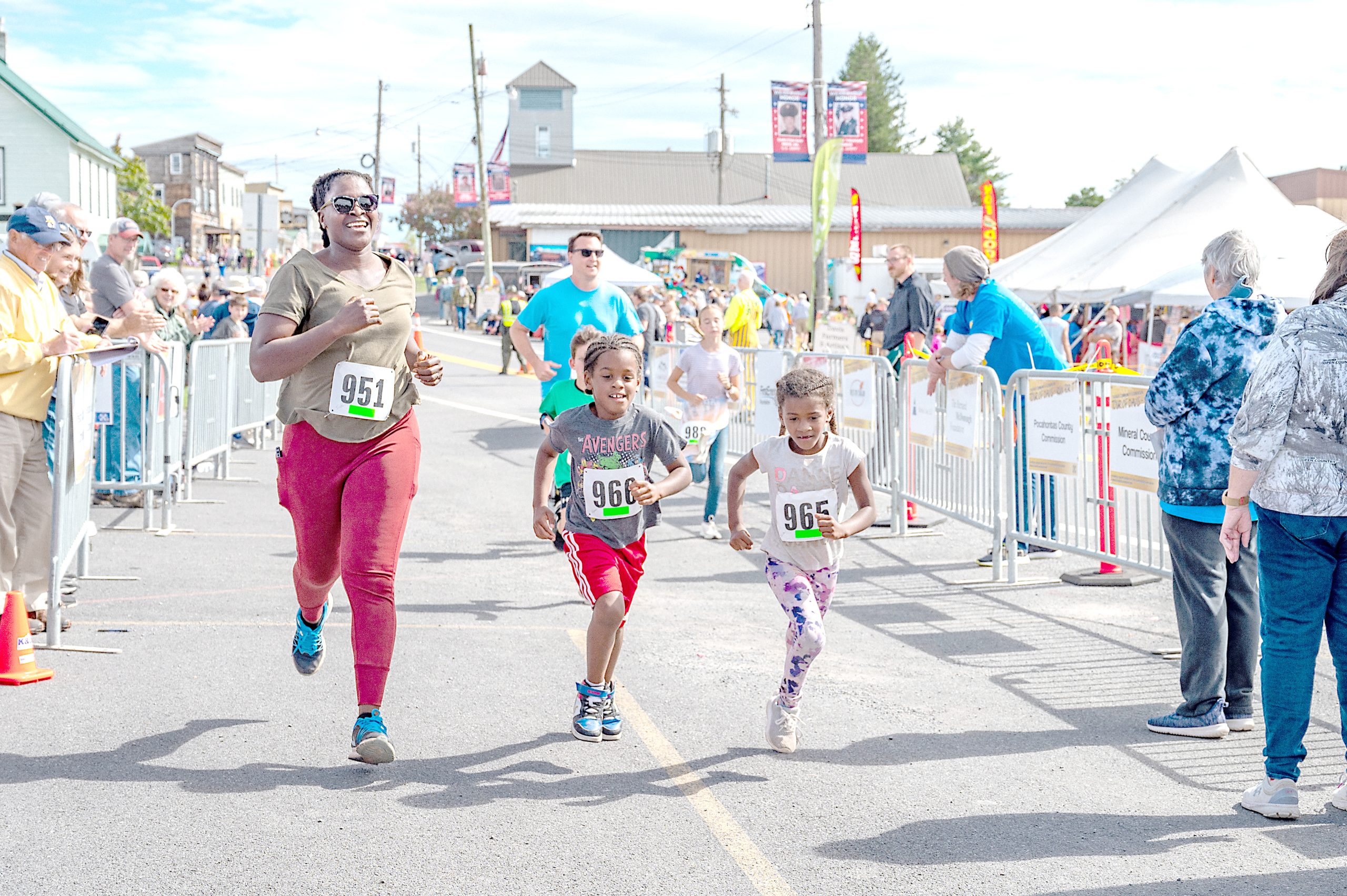 The deadline to register a team for the 16th annual Run For It race is August 31st. Run For It is a 2k walk and 5k race hosted by the Tucker Community Foundation. This race allows organizations and nonprofits in the Foundation's eight-county service area to sign up and participate for cash with no strings attached. Currently, a total of 55 teams are registered.
This year's race will start at 11 a.m. Saturday, September 23rd in the Town of Davis during the Leaf Peeper's Festival. The 2k course is 1.2 miles around town, walk only and the 5k is 3.1 miles and winds through the town. The 5k is a USATF-sanctioned race and the course is for walkers and competitive runners.  
The registration cost is $12 with half of the entry fee supporting a charity of the participant's choice. Individuals and teams can register online at runsignup.com/Race/WV/Davis/RunForIt or by visiting tuckerfoundation.net/run to download an entry form or event packet. 
Teams must register before August 31. Racers can join a team by pre-registering before September 20th or onsite Friday, September 22nd and Saturday, September 29th.
"The purpose of Run For It is to raise awareness and support for nonprofits, civic organizations, and other charities throughout the Tucker Community Foundation's eight-county service area," said Hannah Snyder, Development and Marketing Officer for the Tucker Community Foundation. "The program promotes healthy activity and encourages local philanthropy. Throughout the years it has evolved into a solid challenge-grant program thanks to the hard work and dedication of the Foundation's staff, board of directors, and numerous volunteers."
The Tucker Community Foundation serves Barbour, Grant, Mineral, Preston, Pocahontas, Randolph, and Tucker counties in West Virginia and Garrett County in Maryland. 
Run For It raises money and support for the racer or walker's community cause of choice. Half of the entry fees, 100 percent of team sponsor donations, and 100 percent of race day awards are distributed to the cause represented.  
"More than 100 cash awards are given to team charities that raise the most awareness and support along with demonstrating the best effort," Snyder said. "We encourage nonprofit organizations to form teams and enlist sponsors for their team's cause. If a group needs help setting up a team or has questions about how to register or how to leverage funds, please contact us. We're happy to help."
The 2022 Run For It had a total of 1,300 racers participating on 85 teams and raising $242,000 for charities. Since the program started in 2007, the Foundation has distributed more than $2.7 million to a wide variety of community causes throughout the Foundation's eight-county region.
The Tucker Community Foundation challenges participants to raise team support for the community cause of their choice during a six-month campaign and then run or walk for that cause in September. For more information on Run For It or questions call 304-478-2930 or email runforit@tuckerfoundation.net.
About the Tucker Community Foundation:
The Tucker Community Foundation manages over 140 endowed funds providing annual scholarships and grants to nonprofits and charitable causes throughout the eight-county service area. Inspired by the flood of 1985, the mission of the Foundation is to create opportunities for the communities we serve. For more information on the Foundation or how to establish an endowed fund call (304) 478-2930 or visit www.tuckerfoundation.net.