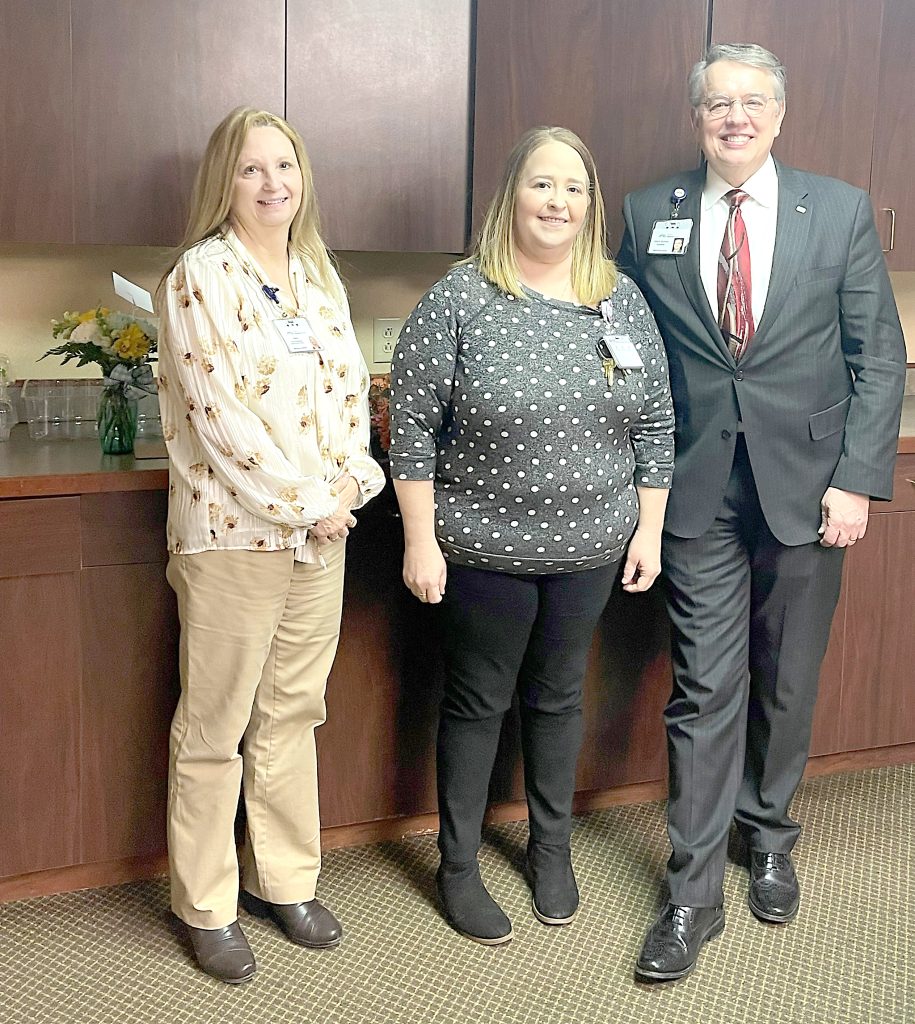 ELKINS, WV – Laurel Place is pleased to announce that Donna Stuart, Activities Coordinator for Davis Medical Center's (DMC) inpatient geriatric behavioral health program, has received national recognition as the 2022 Inpatient Division Employee of the Year.
Program Director for Laurel Place Marlana Pennington shares in the excitement of the announcement.
"Donna is an inspiration to all of us.  She supports the patients and her team members with positivity, a unique perspective, detail for quality care, and creativity", said Pennington.  "Dedicated employees like Donna are the backbone of our program."
Stuart accepted the award in March with representatives of Psychiatric Medical Care (PMC), Davis Medical Center and Laurel Place there to offer congratulations. 
"I am humbled, thankful and so very grateful to be named PMC Employee of the Year," said Stuart.  "Engaging patients in activities makes such a difference to those who are withdrawn or secluded.  Seeing them smile is worth the world to me."
Helping her own father in his battle with dementia inspires Stuart's care of Laurel Place patients.  "I am blessed to be able to share my love of creating meaningful activities with patients every day."
Stuart studied Psychology at Southern WV Community and Technical College, and worked in the activities department at Highland Clarksburg Hospital.  She is a Certified Activities Director.
DMC's Laurel Place provides round-the-clock care for seniors 55 and over struggling with depression, anxiety, mood disorders, memory problems, post-traumatic stress disorder, and other mental illnesses.   Patients receive treatment in a short-term inpatient setting until they are able to return home.