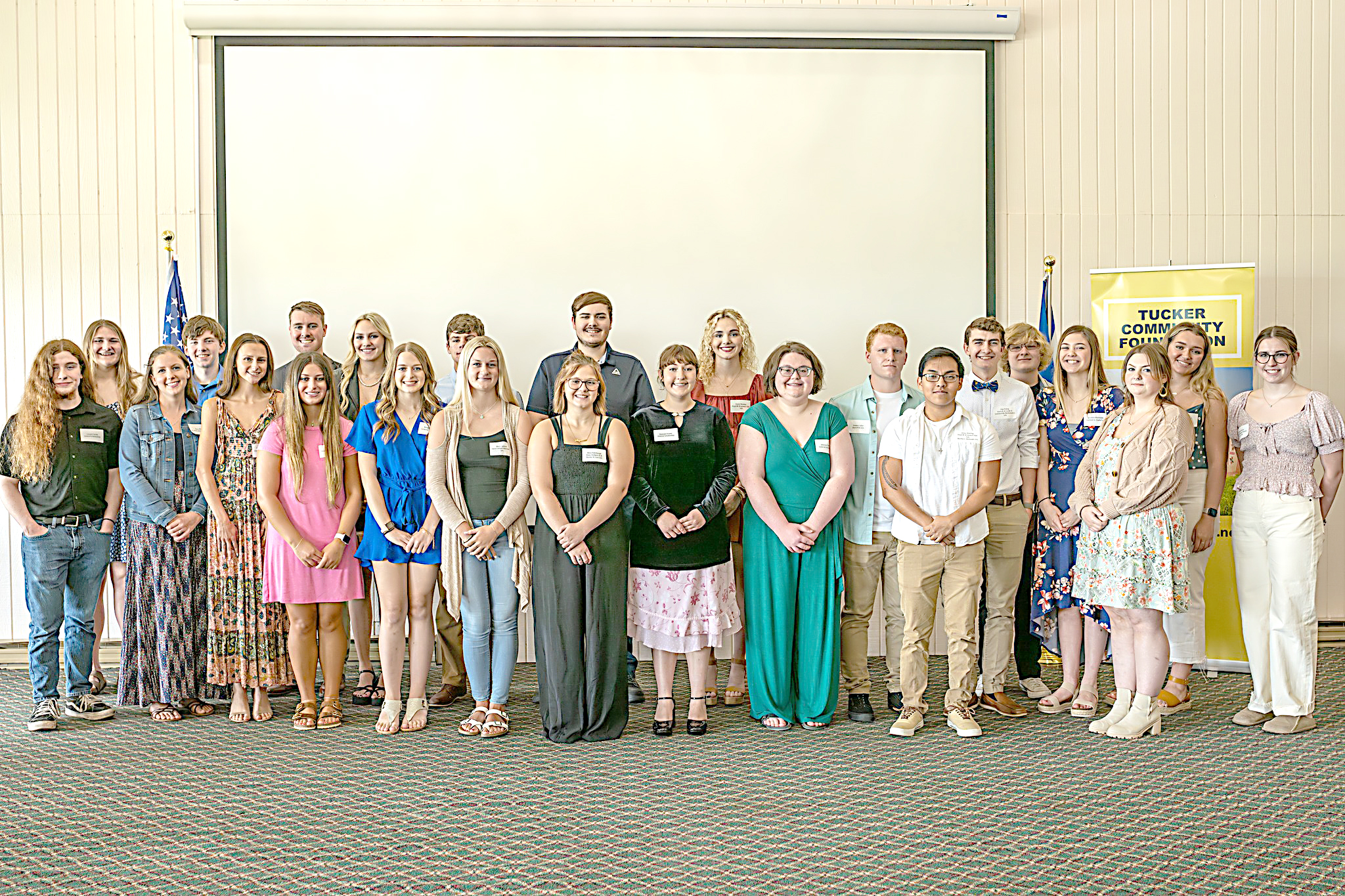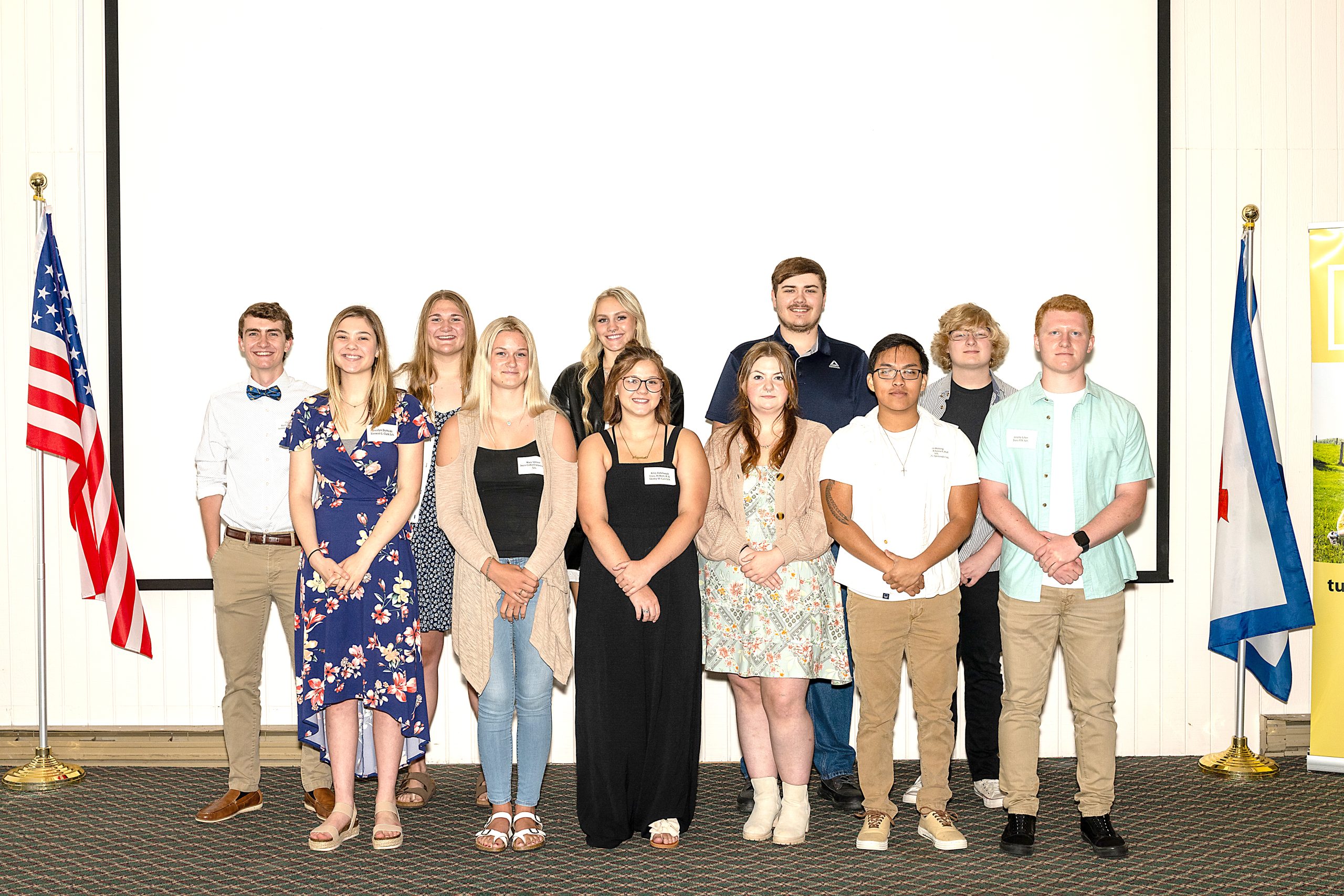 PARSONS – The Tucker Community Foundation awarded $89,000 in scholarships from over 50 different scholarship funds for high school and college students in Barbour, Grant, Mineral, Preston, Pocahontas, Randolph and Tucker counties, WV and Garrett County, MD.  Scholarship awards ranged from $350 to $8,000 with most in the $1,000 to $2,000 range.
The Foundation hosted a reception for all the scholarship recipients and their families, TCF Board of Directors, and Scholarship Fund Advisors in the Canaan Valley Resort Main Lodge on June 24, 2023.  "We brought this event back last year after a few years of not having it and it was such a success that the Foundation plans on hosting the event every year, though the location might change," said Michael Moore, CFO of the Foundation.  "The idea behind the event was for the students and their families to be able to meet the TCF Board of Directors, which decides who gets the scholarships, and the Scholarship Fund Advisors that actually had the vision to create the funds and give the money that pays for the scholarships.  The event was such a success that next year's event is already being planned."
This year's event started with some social time, so everyone could mingle and get to know each other, drinks and appetizers were provided.  First, the students got to play a game where they had a chance to win money.  "We got feedback from last year's recipients on ways to improve the event, so this year the Foundation also did drawings for 6 very nice prizes throughout the day.  All of the students received a gift bag from the Foundation and their scholarship check, there was a photographer present to take pictures of the students, families and the Fund advisors," said Moore.
This year the Foundation gave 29 scholarships to current and previous Tucker County High School Graduates, they included Elizabeth Liptrap-Fansler, Mary Spencer, Paige Shaffer, Kadie Colebank, Wesley Strawderman, Erin Cassidy, Emma Snyder, Jeremy Liller, Riley Rohrbaugh, Clay Poling, Camille Smith, Erin Chambers, Kristen Hicks, Mason Kisamore, Jacob Moore, Eliseo Wotring, Karley Kyle, Catie Kirk, Treye Wagner, Olivia Sigley, William DeVilder, Ivanna Wilt, Carley Dumire, Hannah Hardy, Jocelyn Burnside, Avery Smith, Nevaeh Nichols, Karlee Smith and Cameron Mullenax.
"Some of the Tucker Community Foundation's scholarships are designated for graduates of a particular high school or for a particular college while others are based on activities or intended college majors" Moore said.  "Just because you do not qualify for one scholarship does not mean you would not qualify for another.  We review all of the scholarship applicants and determine the student's eligibility for each different scholarship."
High school seniors, college students, students attending technical schools and other non-traditional students (e.g., adults returning to school) are encouraged to apply for a Tucker Community Foundation scholarship regardless of their field of study.  TCF will be accepting scholarship applications again in January and February of 2024.
The Tucker Community Foundation manages more than 140 endowed funds providing annual scholarships and grants to nonprofits and charitable causes throughout the eight-county service area. Inspired by the flood of 1985, the mission of the Foundation is to create opportunities for the communities we serve. For more information about scholarships contact the Tucker Community Foundation at 304-478-2930 or visit www.tuckerfoundation.net.