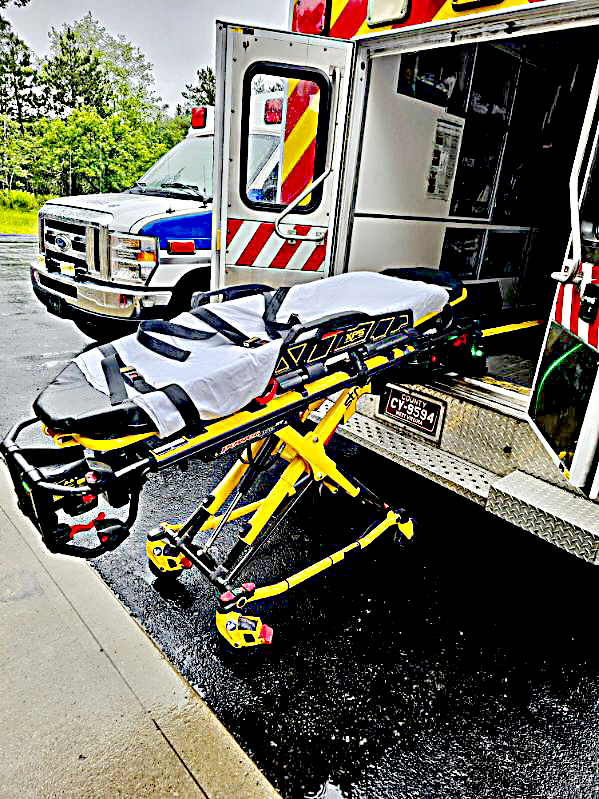 By:  Lydia Crawley
The Parsons Advocate
Tucker County EMS received the delivery of a new Stryker cot system funded through a grant the County Commission had from Covid, according to Tucker County EMS Interim Director Amanda Simmons.
"We've got some things to have to work out with," Simmons said.  "You know operational where the individuals will have to learn how to use them a little bit more, but it has been fabulous and has helped immensely."
According to Simmons, the existing cot system used by the County EMS was 17 years old and in need of updating.  The funds for the $67,000 Stryker power load system was given by the Tucker County Commission from funds received in a Covid grant.  Simmons said, "The number one Workers Comp injury with EMS is back injury.  The cot systems are anywhere from 150 to 200 lbs on their own without a patient.  The current cot systems that we have are 17 years of age and needed to be updated."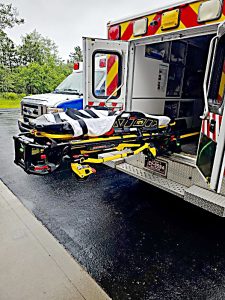 Through the grant, the Ambulance Authority received the cot system at no cost, according to Simmons.  "After seeing the need of a cot system, the County Commission and TCAA Board had a work session at which time the County Commission the following meeting approved the funding of 67,000 for the power load system on the following Commission meeting," Simmons said.  
Simmons thanked the Commission for their support.  "I appreciate again the County Commission taking the funds out for that through the grant to provide that for us," Simmons said.  "It was greatly appreciated.  We are looking forward to seeing what else we can go forward and improve in the future."