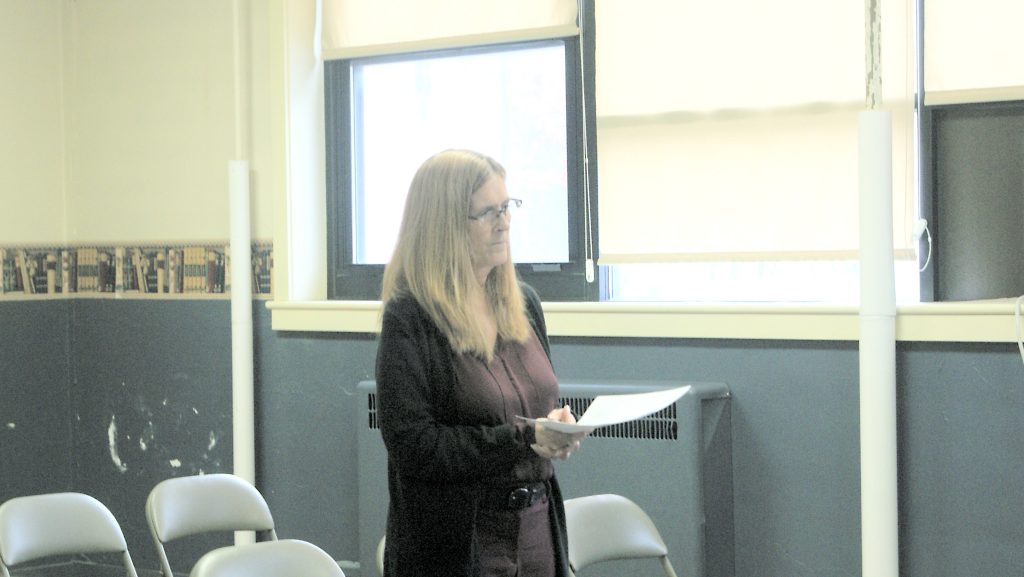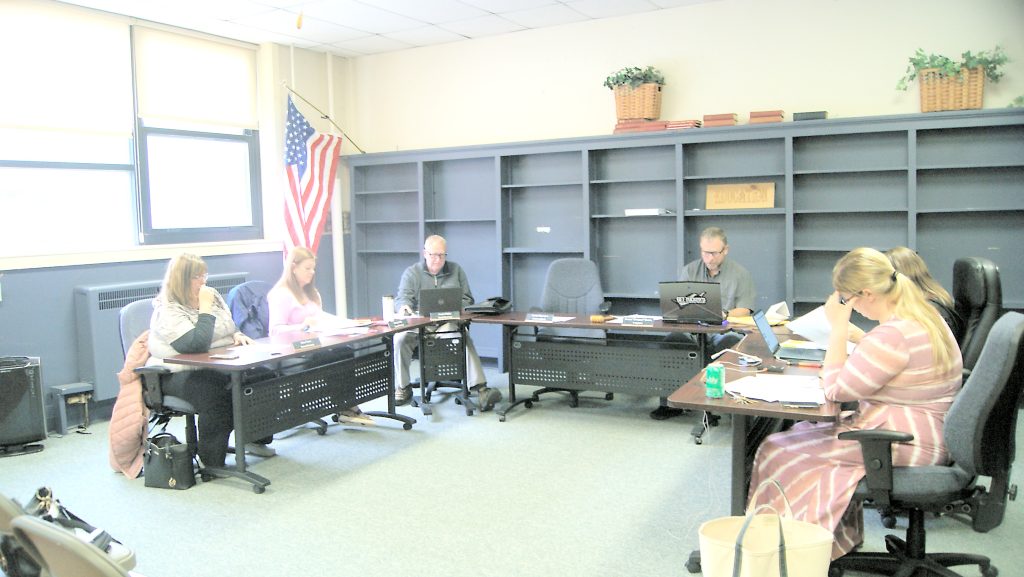 By: Lydia Crawley
The Parsons Advocate
"It's better than it was last year," Tucker County School Superintendent Alicia Lambert said of absenteeism in the county at the May 1 Tucker County School Board meeting. Amber Kyle gave the Tucker County School Board an update on the state of absenteeism in the county at their meeting. "My goal is to stay over that 93%," Kyle said.  "Tucker Valley is the only one that's hitting that for me.  Davis Thomas is close, but we're not there." Kyle reported the attendance rate for the county was 92.366% for the school year with Davis Thomas at 92.190%, Tucker Valley at 93.243%, and the high school at the lowest at 91.208%.
"I told a parent today on the phone, I am doing my job," Kyle said. "Your child is of mandatory attendance age.  If you don't let us know where your child is and why your child is not in school, I must by doing my job, file truancy charges on your child." Kyle said that she has had a lot of court cases lately for truant students.  "I have been a little bit happier with the court system," Kyle said.  "We have found some families guilty this year. In the past, it more like ok, but we have found families guilty this year and that does help a lot because that needs to be what happens and second offense can be jail time. That's not what we want for our families, but they need to understand the importance of being to school."
Kyle did suggest an approach for next year to help combat student absenteeism. "The numbers are similar or worse throughout the state," Kyle said. "We are on the higher end.  I would like to see us use that social probation a little bit stronger next year and really not allow students 
to have some after school activities because of attendance.  But unfortunately, that has to be at the school level.  There's only so much I can do.  I can provide them the data, but that does have to come from the school."
The Chronic Absenteeism rates for the district were reported by Kyle to be: Davis Thomas at 26.395%, Tucker Valley at 18.693%, and TCHS at 34.219%, for a district wide total of 25.265%.   Kyle explained that the numbers reflected all absences, whether excused or not. "Those are any absences," Kyle said.  "Those are kids who aren't in the seats no matter what the reason."
Kyle also supplied data on what steps had been taken to target chronic absenteeism in the district.  In total, Kyle said she had sent 733 three-day attendance letters to parents with 187 going out to Davis Thomas parents, 275 to Tucker Valley, and 271 to TCHS.  There was a total of 103 scheduled parent meetings in the district with 25 from Davis Thomas, 27 from Tucker Valley, and 51 at TCHS. "Because I do meet with the students at the high school before I meet with parents, I have had 79 student meetings at the high school," Kyle said.  "I do let the parents know when they are in excess of their parent notes."
There were 11 families in Tucker Valley that were notified of excessive parent notes, 17 at Tucker Valley, and 20 at TCHS for a district wide total of 48 notifications."Unfortunately, we see after the SAT school day, kids start dropping off," Lambert said.  "They kind of consider themselves being done.  Look it's April, you're not done.  So, we've had those conversations…I think prom coming off of that, spending time decorating for prom, getting everything ready for prom when it's in the school hurts that as well because we are not utilizing class time effectively.  Kids feel like they don't need to be there."
Kyle reported to the Board that her efforts are ongoing, even this late in the school year. "I have a meeting tomorrow, I have a meeting on Wednesday with a parent and we're talking 30, 40, up towards 50 doctor's excuses," Kyle said.   "We have, I would say, 10 to 12 students that have an excess of 30 doctor's excuses this year and I can't do anything about them."
"We've talked to health facilities as well," Lambert added.  "Stop excusing these kids, but their take on it is, if they come in, we have to (tell you they were here).  I'm like, can they come back to school on the same day so that we're not giving them a whole day off?  But they are like, if they come in, we have to give them an excuse."
Kyle reported that nine families in the county were involved in the court system for truancy.  Two families from Davis Thomas, two from Tucker Valley, and five from the High School. Kyle admitted there are families that take advantage of the doctor's note for absences. "Unfortunately, we have families that use that," Kyle said.  "We have families that are, 'Oh, my kid didn't go to school today, I better go or Mrs. Kyle is going to be on my butt.'"
The Tucker County School Board will next meet on Monday, May 22nd at 4:30pm at the Tucker County Board of Education office located at 100 Education Lane in Parsons.