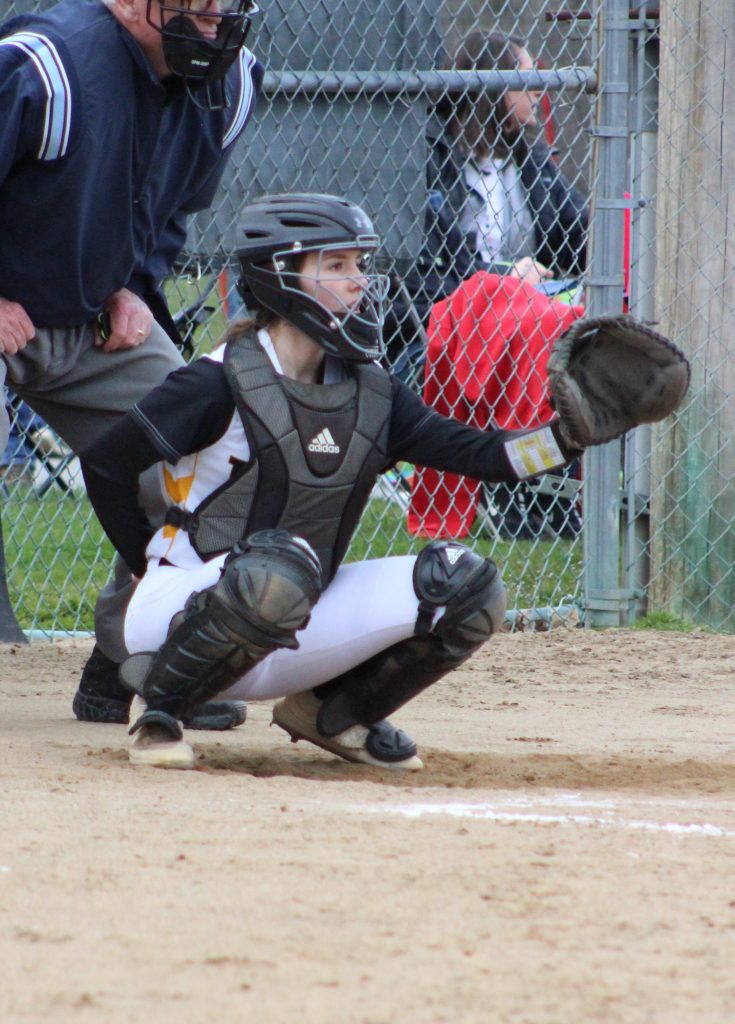 By Dave Helmick
TuckerCountySports.Com
PETERSBURG – The Lady Mt. Lions Softball team traveled to Peterburg on Monday April 17th.  The homestanding Lady Vikings got the scoring started in the bottom of the 1st inning as they collected 4 runs to lead 4-0 after 1 inning.  Tucker County scored 2 runs in the top of the 3rd, but Petersburg added 1 run in the bottom of the 3rd to make the score 5-2 Lady Vikings through 3 innings.  Petersburg then added 2 runs in the 5th inning to push the score to 7-2 Petersburg.  Tucker County then got 2 runs in the 6th inning, but the Lady Vikings answered back with 1 run in the 6th.  Neither team scored in the 7th to seal the victory for Petersburg by the score of 8-4.
Tucker County had 5 hits at the plate.  Addie Hicks led the Lady Mt. Lions with 2 hits, while Autumn Russell added 1 double.  Paige Shaffer and Kate Simmons chipped in with 1 hit each for Tucker County in the loss.  Ava Shaffer got the start on the mound and she took the loss for the Lady Mt. Lions.
CAMP KIDD – The Tucker County Softball team hosted East Hardy on Thursday April 20th.  The Lady Mt. Lions bats started hot as they scored 3 runs in the 1st inning and 6 runs in the 2nd inning to build a 9-0 lead after 2 innings.  Tucker County added 1 run in the 3rd inning and then the Lady Mt. Lions ended the game early with 5 runs in the 4th inning.  The game was ended by the mercy rule to give Tucker County a 15-0 victory.
The Lady Mt. Lions exploded in the game with 15 hits.  Katie Hicks led Tucker County with 4 hts(1 double, 1 triple).  Ava Shaffer for the Lady Mt. Lions had 3 hits(1 double), while Addie Hicks and Corrinia Lipscomb(1 double) had 2 hits each.  The Lady Mt. Lions got 1 hit each from Kate Simmons(double), Paige Shaffer, Autumn Russell and Raven Matthews.  Paige Shaffer pitched a complete game for Tucker County on the mound as she 
struck out 5 batters in the 4 innings of work.
Tucker County(11-9) will return to action Wednesday April 26th at home against Moorefield at 6pm.  The Lady Mt. Lions will then host Philp Barbour on Thursday April 27th at home at 5:30pm.  For more information go to TuckerCountySports.com.