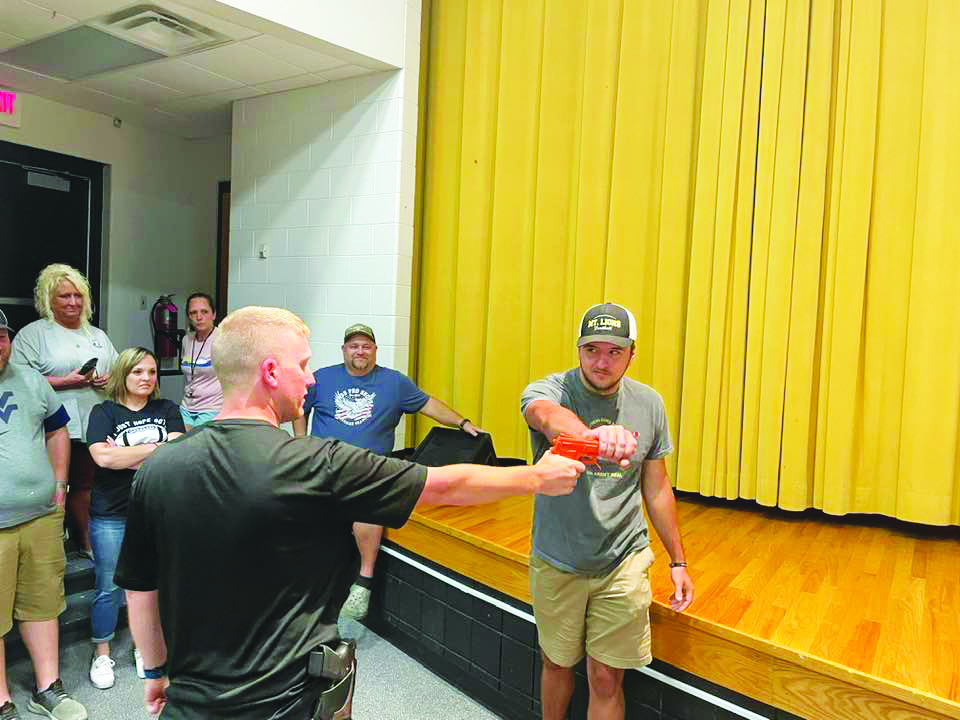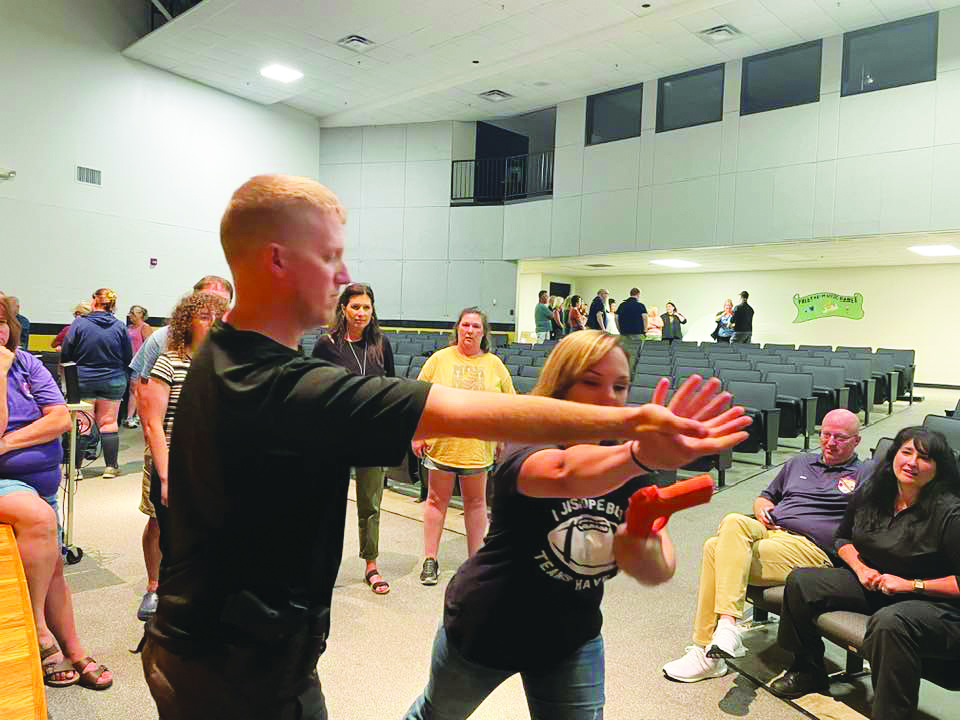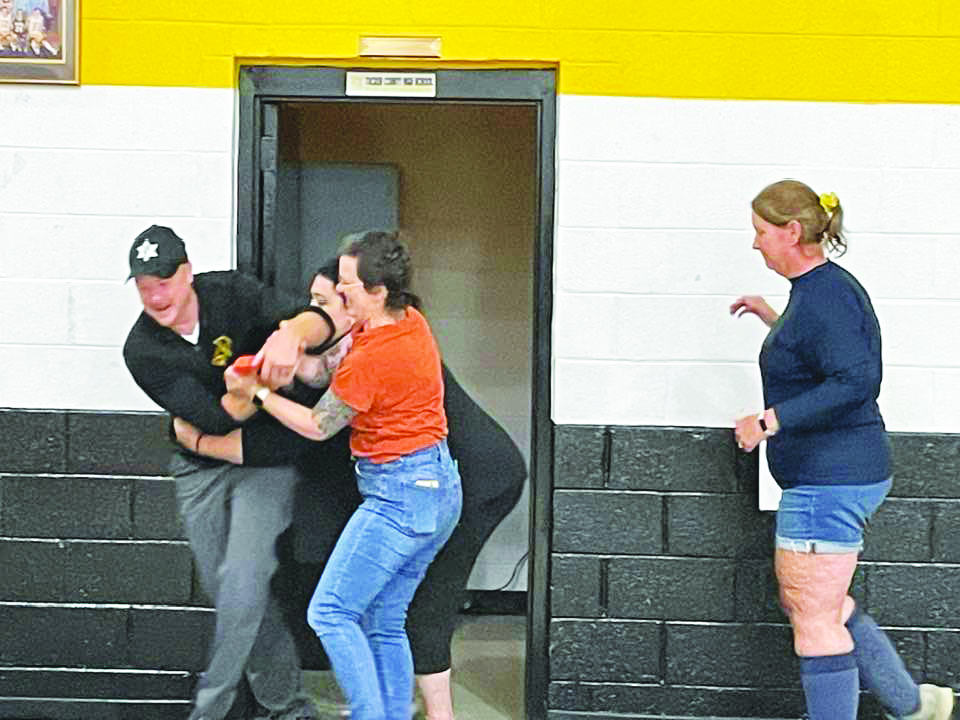 By: Lydia Crawley
The Parsons Advocate
Staff of the Tucker County High School received Active Shooter Training courtesy of Tucker and Randolph Counties.  According to Tucker County 911/Office of Emergency Management, the Tucker County Homeland Security Emergency Management, Tucker County Sheriff's Department, Randolph County Sheriff's Department and the Tucker County Board of Education joined forces to present the training at Tucker County High School.  Tucker County 911 and Tucker County EMS also attended.
"It was really well received," Tucker County School Superintendent Alicia Lambert said at the meeting of the Tucker County Board of Education.  
According to Lambert, two more Active Shooter Training sessions are scheduled to be held at Davis-Thomas Elementary Middle School and Tucker Valley Elementary Middle School in the coming months.  "We did it at the High School.  Davis-Thomas has theirs in October and then Tucker Valley will have it in January."
Tucker County Emergency Management Director and Tucker County School Board Member Kevin White commented on the training at the meeting as well.   "I thought it went really well, too," White said.  "Not just the presentation, but I was quite surprised the way our staff received it, how they reacted to it."
Lambert said that she has invited office staff, the school board and other school personnel to attend the training sessions.  "I've told my staff here if they want to go out to one of those trainings, that they are welcome to," Lambert said.
Lambert said she has also invited St. George Medical Clinic to participate in the upcoming training at Tucker Valley.  "I invited St. George Medical Clinic to participate in our January training with Tucker Valley as well," Lambert said, "since the school-based clinic is attached to Tucker Valley."
According to White, it was important for all the staff and those associated with the school to attend the training.  "I think it would be well for all the staff to be there at least once," White said.  "Just for the fact that they're going to get inundated with life things to deal with once or if something were to happen.  They are going to need to know how to react…and if you don't train them, they're not going to know."
Lambert addressed the new verbiage used with Active Shooter Training and how it has affected how she and her staff view the issue.  "There's a lot of verbiage difference with things.  Like,  now we talk about putting the kids on the strong wall and that may change the setup of classrooms.  Before we put them on the back wall…So just thinking about things in a new dynamic we hadn't thought of before.  It also vastly changed our Code Yellow and Code Red."  The change to the Codes reflected whether a shooter was in the area outside or inside of the building.
According to Lambert, new changes have already been implemented following the training.  "It changes a lot about how we did things and that message.   We've printed out new wall charts and made them throw away all the old ones so that people don't get confused with what we're doing because they have contradictory information from the old ones last year.  So, it's really a rebranding of it."
The High School event was not the only staff to have received Active Shooter Training, according to Lambert.  "The bus drivers have also had an Active Shooter Training," Lambert said.  
The next meeting of the Tucker County Board of Education will be held September 18th at 4:30 p.m. at the Tucker County Board of Education Office at 100 Education Lane in Parsons.