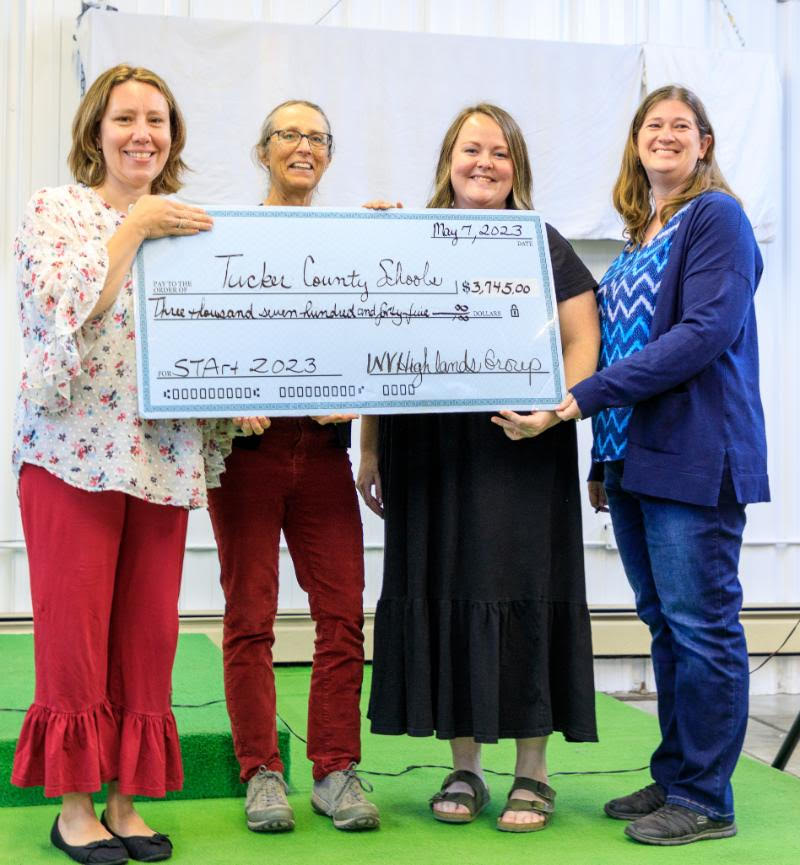 WVHighlands Artisans Group presented a check for $3,745 to the Tucker County Schools at the 2023  STArt All County Student Art Show held recently at the Davis Firehall. The money helps fund the purchase of art supplies for the schools art classes.
This award plus the monetary awards to students for the winning artworks 
 were made possible through the generous support of the following: Grant County Bank, Best of Canaan, Miners & Merchants Bank, Squirrel's Nest Studio, Ski Barn, Three Castles Antiques, Wing Night Wing Nuts, WV Highlands Artisan Group, Bright Morning Inn, Cotrill's Opera House-Alpine Heritage Preservation, Mountain Valley Bank, Pam Synder Pottery, Phillips Electronics, Riley Barb, ThomasYard,  City of Parsons, City  of Thomas, Friends of the 500th, Landis  Realty, Town of Davis, and the Tucker County Community Foundation.  This year's sponsorships added $3,745  to the more than $25,000 donated to our local schools since STArt's inception in 2010.