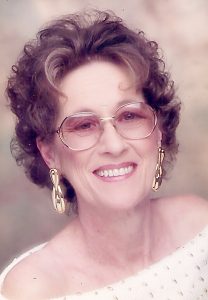 Betty Lee Snyder Bonner, age 88 years, a resident Parsons, WV and for the past nine months a resident of Cortland Acres, departed this life Wednesday, July 5, 2023, at Davis Medical Center at Elkins, WV.  She had been in declining health. 
She was born Thursday, December 13, 1934, at Wolf Run, Hambleton, WV, a daughter of the late Henry Carl and Jennie Rae Judy Snyder.  On July 17, 1955, at Oakland, MD, she was married to Paul Cleon Bonner, who preceded her in death November 10, 2005.
Surviving are one daughter, Cathy Ann Lee and husband Todd of Hambleton; two brothers, Bill Snyder of Hambleton and Kelly Snyder of Parsons; one sister, Sharon Nestor and husband Walt of Parsons; two grandchildren, Sheree Nicole Quattro and husband Brian of Thomas, and Tayler O'Bryen Lee of Valley Bend; great grandson, Jaxson Quattro of Thomas.
Preceding her in death are one son, Danny Cleon Bonner; three brothers, Kenneth Snyder Hoye Snyder and Gerald Snyder; and seven sisters, Patty Jo McDaniel, Tacie Dewalt and Opal Griffith, Lena Snyder Pennington, Shirley Allison, Gaye Day and Muriel Simmons.
She was a nurse's aide at the former Parsons Hospital, worked at the former Woolen Mill, she was a waitress and she also worked at the Heritage House. Betty dearly loved her family and grandchildren.
The family received friends at the Lohr & Barb Funeral Home of Parsons, WV on Sunday, July 9, 2023, from 11 a.m. to 1 p.m.  Final rites were conducted at the funeral home on Sunday at 1 p.m.  The Reverend David Shaffer and The Reverend James Snyder officiated.  Cremation followed, with interment to follow at the Bethel Cemetery at Holly Meadows.  With her great love of animals, any contribution may be made to the Tucker County Animal Shelter, 586 Brooklyn Heights Road, Parsons, WV 26287.  The Lohr & Barb Funeral Home is in charge of the arrangements for Betty Lee Snyder Bonner.  Condolences may be expressed to the family at www.lohrbarbfuneralhome.com