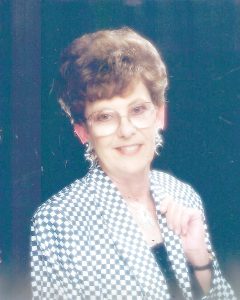 In loving memory of Carolyn Maxine White Plum, who passed away Wednesday morning, March 9, 2022, after a courageous battle of cancer.  She had been under the care of Hospice for the past several years and loved all her nurses, especially Rozetta Zirk, who always took the time to pray with her and uplift her spirits, Reverend Lester Lind, and her home health aides.
Carolyn was born Friday, May 3, 1946, in Randolph County, WV and was the last surviving member of her immediate family.  Carolyn was one of five children, being the only daughter of the late Charley L. White and Jeneive "Marcilla" White, and four brothers who preceded her in death as well including, Charles G. "Spider" White, Mitchell White, David A. White, and Michael S. "Hair Bear" White.  She was the granddaughter of John S. White and Agnus S. White, Henry Clay White and Laura Caroline Elza White.  
Carolyn married the love of her life, Jackson D. Plum in Oakland, MD on February 10, 1965, who survives in Hambleton, WV, which has been their home place since marriage.  
Surviving are one son, Jack K. Plum and companion Diane Lantz of Davis; one daughter, Bobbie J. Naylor and husband David Naylor of Hambleton; five grandchildren, Brennon Marsh and wife Kathy, Alexa BreAnne Marsh, Tessa Grace Naylor, William "Billy" Jack Plum and companion Aaliyah McBride, Aliyah Dene' Plum and four great grandchildren, BraiLynn Brooke and Bryson Abel Marsh, Presleigh Caroline Marsh, and Kylan Wylder Plum.
Also surviving are several sisters-in-law, including Hilda K. White, who was like a sister to her, Ann White, Debbie White, Micki Plum, and Patricia Plum, one brother-in-law, Elmer Plum; several nieces, nephews, cousins and friends; and two very special friends, Donna and Lowell Moore.  
Carolyn's father was a pipeliner and they lived in various states all across the United States throughout her lifetime, having attended several schools before concluding her education at Tucker County.  She was employed at various jobs, including the former White Gables Nursing Home, working fourteen years at the former Tucker County Hospital as a CNA, and Tucker County Senior Center as an adult caregiver for thirteen and one half years before becoming an independent caregiver, which she worked caring for the elderly up until her retirement in 2010.
Also, throughout her lifetime, Carolyn was a Girl Scout Leader, 2000 Census Bureau, two term Hambleton council member and worked for the Hambleton Election Board from age 21 up until 2018.  She was Pentecostal by faith and attended the Hambleton Pentecostal Church of God.  She loved the Lord and her family very much, always putting their needs first before her own.  
Carolyn was a loving and caring wife, mother, grandmother, and friend and was there for anyone who needed her.  She never met a stranger, always had a smile on her face and knew how to make people laugh.  She loved camping, gardening, canning, dancing and doing crafts.  She was an excellent cook and known for her "meatloaf" and "baked steak" among other delicious recipes.  Carolyn was so loved by her family and friends and will be greatly missed.  
The family received friends at the Lohr & Barb Funeral Home of Parsons on Sunday from 4 to 7 p.m.  Final Rites were conducted at the funeral home on Monday, March 14 , 2022 at 1 p.m.  The Reverend Kevin Gainer and The Reverend Lester Lind officiated and interment followed at the McNeely Cemetery at Hambleton, WV.  The Lohr & Barb Funeral Home was in charge of the arrangements for Carolyn Maxine White Plum.  Condolences may be expressed to the family at www.lohrbarbfuneralhome.com