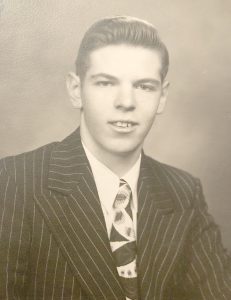 Clarence Roy "Jack" Boserman, 87, a resident of Parsons, passed from this life Friday, March 25, 2022, at WV Caring Hospice Inpatient Center in Elkins.
Clarence was born on Sunday, June 17, 1934, in Norton, a son of the late William Roy Boserman and Minnie Jane Rowan Boserman. In Elkins on September 15, 1954, he married Janice Claramae Phillips Boserman, who survives.  They had celebrated sixty-seven years of marriage.
Left to cherish Clarence's memory besides his wife are three children, Debbie Lynn Moore and husband, Terrance Brown Moore of Parsons, Boyd Clinton Boserman and wife, Janice of Falling Waters, WV, and Pamela Sue Kisamore and husband, Benjamin Daniel Kisamore, a daughter-in-law, Sue Early Boserman of Martinsburg, WV, five grandchildren Jennifer (Richard III) Jones, Alexander (Andrea) Moore, Samuel Boserman, Andrew (Heather) Kisamore, Daniel (Madison) Kisamore, six great-grandchildren, Evelyn Jones, Blake Moore, Bryson Mihalko, Jace Kisamore, Kinsley Kisamore, and Mallory Kisamore, an aunt, Edith Wagner of Falling Waters, an uncle, Delbert "Junior" Rowan (Bernice) of Louisville, KY, a brother, Edward (Joyce) Bosserman of Mabie, a sister, Madeline "Faye" (Jeffrey) Smith of FL, one sister-in-law, Mary Jean Herron of Oakland, MD, two brothers-in-law, Gary C. "Jerry" Phillips (Ruth) of Jimtown and Roy Lee Hart of Hambleton, and several cousins, nieces and nephews.
Preceding Clarence in death besides his parents is a son, William Roy Boserman, two sisters, Rose Ann Meyer and Evelyn Cross, brother-in-law, Bob Cross, and infant great-grandchild, Avery Grace Kisamore.
Clarence graduated Coalton High School and was selected Salutatorian of the Class of 1952. He was employed as a coal miner for forty-three years with CONSOL/Island Creek Coal Company from where he retired.  Clarence was a member of the Parsons Church of the Nazarene and a former member of the Rowan United Methodist Church of Mabie.  He was also a member of UMWA District 31. Clarence was a very talented artist, painter, wood carver, furniture maker, and storyteller.  He loved time spent with family and friends.
Visitation will be held at the Hostetler Funeral Home on Friday from 4 until 7p.m.  Funeral services will be held in the funeral home chapel on Saturday, April 2, 2022, at 11a.m.  Rev. Steven Morrow will officiate, and interment will follow at Upper Rowan Memorial Cemetery in Mabie. The Hostetler Funeral Home has been entrusted with the arrangements for Clarence Roy Boserman. Send online condolences to the family at www.hostetlerfuneralhome.com