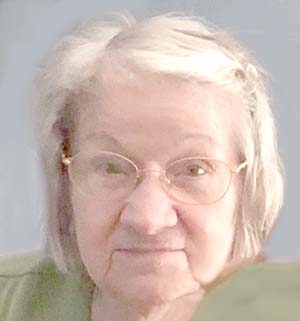 Dorothy Rose Floyd White, 92, a resident of Parsons, passed from this life Friday, March 13, 2020, at The Beacon Place in Greensboro, NC.
Dorothy was born on Tuesday, December 27, 1927, in Rowlesburg, a daughter of the late Willie Guy Floyd and Jesse Pearl Deets Floyd. On April 13, 1968, she married Kenneth Laken White, who preceded her in death.
Left to cherish Dorothy's memory is her daughter, Kerri Dee Chenoweth and husband, Marc of Greensboro, NC, her fur baby chihuahua, Marcie Pearl, and several nieces and nephews.
Besides her parents and husband, Dorothy was preceded in death by an infant son, Deets Charles, five sisters, Wilma, Helen, Florence, Arlene and Alberta, two brothers, Deets and Charles.
Dorothy was a graduate of Parsons High School with the Class of 1945. She had worked for over 35 years with the West Virginia Telephone Company where she held various positions. Dorothy was a member of the Parsons Church of God. Dorothy was an avid fan of the Pittsburgh Steelers, Pirates, Penguins and WVU Mountaineers.
Visitation was held at the Hostetler Funeral Home on Tuesday from 5 – 7 p.m. Funeral services will be held from the funeral home chapel on Wednesday, March 18, 2020, at 11 a.m. Rev. William McCallister will officiate, and interment will follow at Parsons City Cemetery.
The Hostetler Funeral Home has been entrusted with the arrangements for Dorothy Rose Floyd White. Send online condolences to the family at www.hostetlerfuneralhome.com.