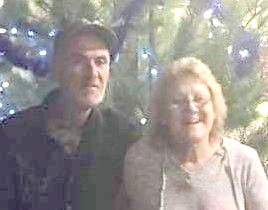 Joyce Lee Rosier Hovatter, 62, a resident of Parsons, passed from this life on Tuesday, July 11, 2023, at Davis Medical Center in Elkins.  She had been in declining health.
Joyce was born on Tuesday, July 12, 1960, in McKeesport, PA, a daughter of the late Kenneth Virgil Rosier and Patricia Marie Elizabeth Robertson Rosier.  She was married to O.J. Hovatter.
Left to cherish Joyce's memory is a daughter, Sherry Ann Hovatter, and fiancée, Carson White, of Parsons, two brothers, Kenneth Lee Rosier and wife, Delores, and Charles Ode Rosier and wife, Helen, three sisters, Blanche Marie Hoover of PA, Diane Elizabeth Knotts and husband, David, of Parsons, Stacy Marie Coffman and husband, John, of Elkins, mother-in-law, Frances Hovatter, several cousins, nieces and nephews.
Preceding Joyce in death besides her parents, was two brothers, Riley John Rosier, and Kenneth Virgil Rosier, a half-brother, Walter Pleasnaik and wife, Jenny, and brother in law, James Hoover.
Joyce attended Tucker County High School.  She was a homemaker but had previously worked for the Tucker County Senior Center.  Joyce loved working with the seniors, shopping, her fur babies and her parrot, Maggie. Above all, she dearly loved her only child, Sherry.
Joyce's request for cremation will be honored and in keeping with her wishes, there will be no formal services. The Hostetler Funeral Home has been entrusted with the arrangements for Joyce Lee Rosier Hovatter.  Send online condolences to the family at: www.hostetlerfuneralhome.com.