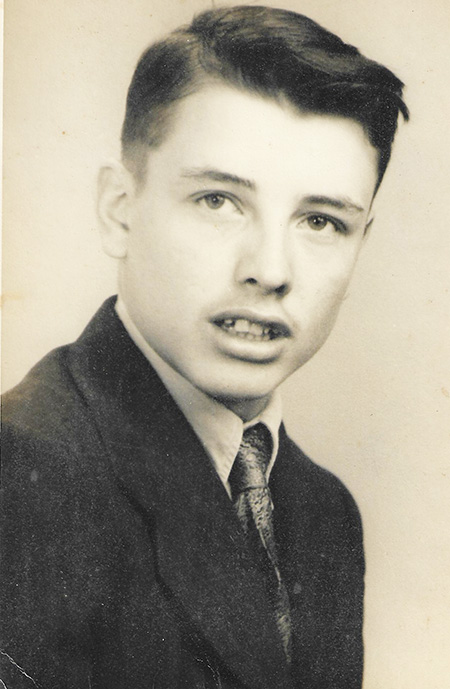 Samuel "Bruce" Owens, 88, a resident of St. George, WV passed from this life peacefully Saturday, September 16, 2023, at his home surrounded by his family and under the care of West Virginia Caring. 
Bruce was born Sunday, June 16, 1935, in St. George, Tucker County, a son of the late John Randolph Owens and Lela Pearl King Owens Shrader.  On December 20, 1961, in Oakland, Maryland, he married Carol Jean Fitzwater Owens, who survives.  They had celebrated 61 ½ years of marriage.
Left to cherish Bruce's memory besides his wife are his four children, Patricia Owens Bailey and husband, Robert, Cindy Owens Duckworth and husband, Ted, Arnold Owens and wife, Shasta, and Joseph Owens and wife, Sylvia, six grandchildren, Andrea Bailey Pennington, and husband, Michael, Derek Bailey, Travis O'Dell, Sampson O'Dell, Alaina Owens and Natalie Owens, three great-grandchildren, Kailei Webster, Brynlee Pennington, and Liam George, a sister, Opal Jean Myers and husband Richard, a brother, Melvin Owens, sister in law, Jenny Owens, and several nieces and nephews.  
Preceding Bruce in death besides his parents were five brothers, Junior Owens, Edmund Owens, James Owens, Allen Roy Owens and David Owens, five sisters, Geraldine King Strait, Gertrude Owens Forte, Laura Owens Waybright, Susan Owens Wallis and Norma Owens Nestor Holt, and several nieces and nephews.
Bruce attended a one-room school at Chestnut Grove in Tucker County.  He was a farmer and in his younger years worked in the timber industry.  He had also worked at the Parsons Tannery and Sterling Faucet in Morgantown.  Bruce lived in the St. George area all his life.  He enjoyed hunting, watching westerns, riding his side by side, watching the animals and birds from his kitchen window and visiting with his family and friends.
Visitation was held Thursday, September 21, 2023, from 5-7 p.m. Funeral services were held at the funeral home on Friday at 11 a.m.  Pastor Lowell Moore will officiate and interment will follow at the Macedonia Cemetery.  The Hostetler Funeral Home has been entrusted with the arrangements for Samuel Bruce Owens.  Send online condolences to the family at: www.hostetlerfuneralhome.com.