---
By Dave Helmick
TuckerCountySports.Com
HAMBLETON – Tucker County hosted Moorefield on Tuesday April 6th. Moorefield surged out to a lead, but the Mt. Lions battled back for the 61-59 comeback win.
Moorefield controlled the first quarter as they led Tucker County 15-11 after one quarter. The Yellowjackets edged the Mt. Lions in the second quarter 9-7 to push the Moorefield lead to 24-18 at the half.
Tucker County got the offense going in the third quarter as they outscored Moorefield 16-12 to make the score 36-34 Moorefield after three quarters. The Mt. Lions forged ahead in the fourth and pulled out the hard fought win by the final score of 61-59.
Zack Colebank led Tucker County with 18 points, 7 rebounds and Trenton Wilfong added 16 points, 4 rebounds. Maddox Anderson chipped in with 10 points, 5 assists and Ashton Lycliter led the Mt. Lions in rebounding with 12 boards. The Tucker County JV team also got the win over Moorefield 62-49.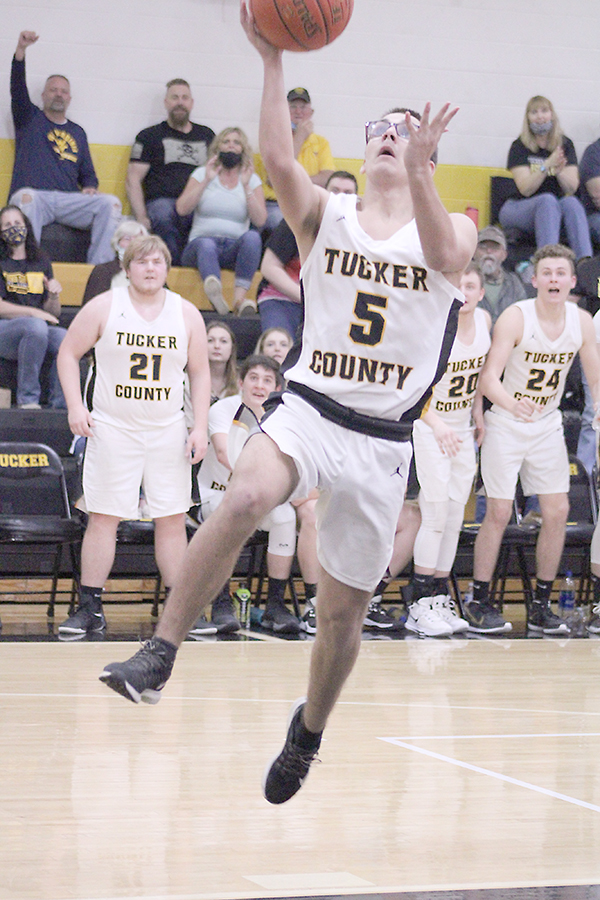 BAKER – The Tucker County JV team traveled to East Hardy on Wednesday April 7th. The Mt. Lions JV picked up the road win by the final score of 51-45. The Varsity game was canceled during the JV contest.
HAMBLETON – The Mt. Lions Basketball team played host to Petersburg on Friday April 9th. Tucker County the game strong and cruised to a 73-43 home win over Petersburg.
The Mt. Lions exploded on offense to start the game and Tucker County held a 18-3 lead after one. The domination continued in the second quarter as the homestanding Mt. Lions outscored the Vikings 18-9 in the second to make the halftime score 36-12 Tucker County.
Petersburg fought back in the third as they edged Tucker County in scoring 18-15 in the third to put the Mt. Lions lead to 51-30 after three. The Tucker County reserves played the fourth quarter and outscored Petersburg 22-13 in the final period to make the final score 73-43 Tucker County.
Zack Colebank led Tucker County with 14 points and Trenton Wilfong added 12 points in the win. The Mt. Lions also got 9 points from Blake Anderson and 8 points from little brother Maddox Anderson. The Tucker County JV team took the win over Petersburg also 58-21.
Tucker County (10-2) will return to action Thursday April 15th at Tygarts Valley and then they will host Pendleton County on Friday April 16th. For more info go to TuckerCountySports.Com.