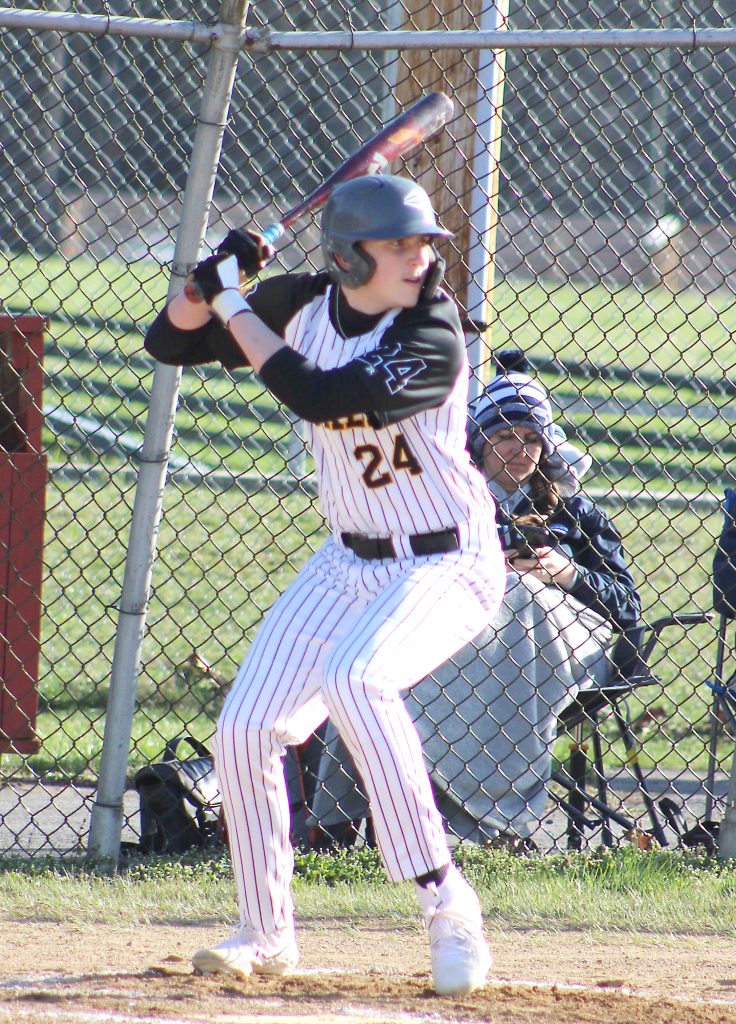 By Dave Helmick
TuckerCountySports.Com
PARSONS – The Mt. Lions Baseball team hosted Southern, MD on Monday April 10th.  Tucker County led after 1 inning, but the Rams stayed ahead the rest of the game to get the 11-6 win over the Mt. Lions.
Southern opened the game with 1 run in the top of the 1st inning to lead 1-0.  Tucker County then answered back with 2 runs in the bottom of the 1st inning to give the Mt. Lions the 2-1 lead after 1 inning.  The Rams then exploded with 6 runs in the 2nd inning to make the score 7-2 Southern.  Tucker County added 1 run in the 3rd inning, but the Rams added 2 runs in the 4th inning to push their led to 9-3 after 4 innings.  Southern then scored 1 run in the 5th inning and then both teams exchanged 1 run each in the 6th inning to put the score at 11-4 Rams after 6 innings.  Tucker County got 2 runs in the 7th inning, but the Mt. Lions got no closer as they fell in the game by the final score of 11-6.  Southern collected 12 hits in the win and Tucker County got 9 hits in the loss.  Mason Kisamore had a triple and 1 single while Maddox Anderson had 1 double and 1 single to lead the Mt. Lions at the plate.  Ethan Rosenau also added 2 hits in the game for Tucker County.  Same Marks and Justin Robeson chipped in with 1 hit each for the Mt. Lions.  Reece Poling got the start on the mound for Tucker County, while Nate Ricottilli, Justin Robeson and Sam Marks entered the game in relief for the Mt. Lions.
Tucker County(2-9) will return to action tonight Wednesday April 19th at home against Petersburg at 6pm.  For more information go to TuckerCountySports.com.