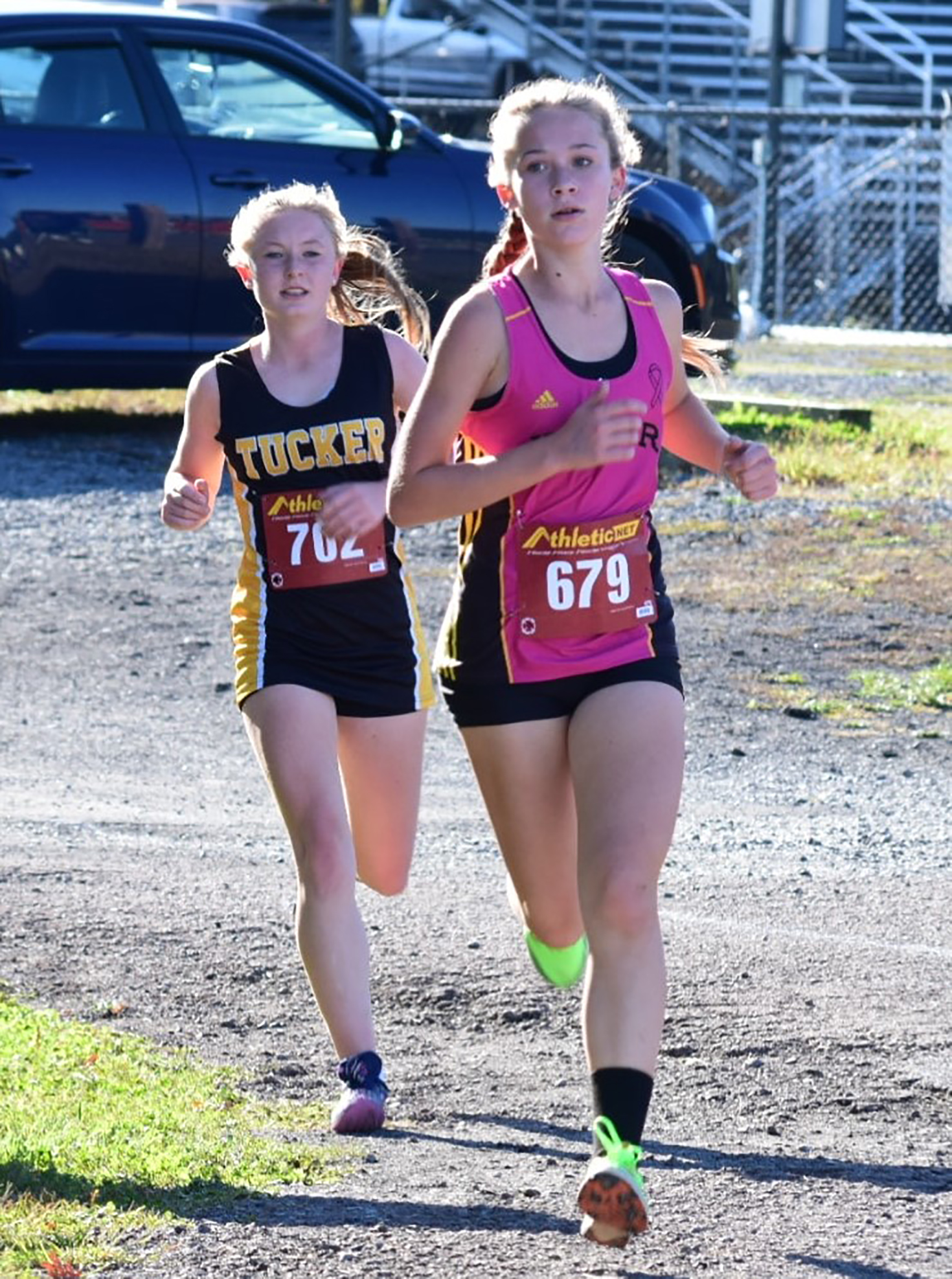 By Dave Helmick
TuckerCountySports.Com
KEYSER – The Mt. Lions Girls' and Boys' Cross Country team traveled to Keyser to run in the PVC Championship on Tuesday October 10th.
In the Girls' race Katie Hicks was the top runner for the Lady Mt. Lions with a 2nd place finish and a time of 20:43.0  The remaining Tucker County runners placed as follows: 8th-Addi Moats(22:28.0), 17th-Addie Hicks(24:04.0), 23rd-Brianna Gooden(25:20.0), 37th-Adrianna Tuttle(34:23.0) and 38th-Lilly Boyles(36:39.0).
In the Boys' race Cameron Judy was the top finisher for the Tucker County Boys' team with a 10th place finish and a time of 18:38.0.  The remaining runners for the Mt. Lions are as follows: 20th-Alex Boyles(19:43.24), 28th-Lynk Suesli(20:39.54), 29th-Nate Ricottilli(20:45.0), 30th-Allan Boyles(20:50.0), 40th-Ryan Scott(21:59.0) and 50th-Ivan Lothes(25:15.0).
The Tucker County Girls' and Boys' Cross Country teams will return to action on Thursday October 19th for the Regional Championship at Doddridge County at 2pm.  For more info go to TuckerCountySports.Com.