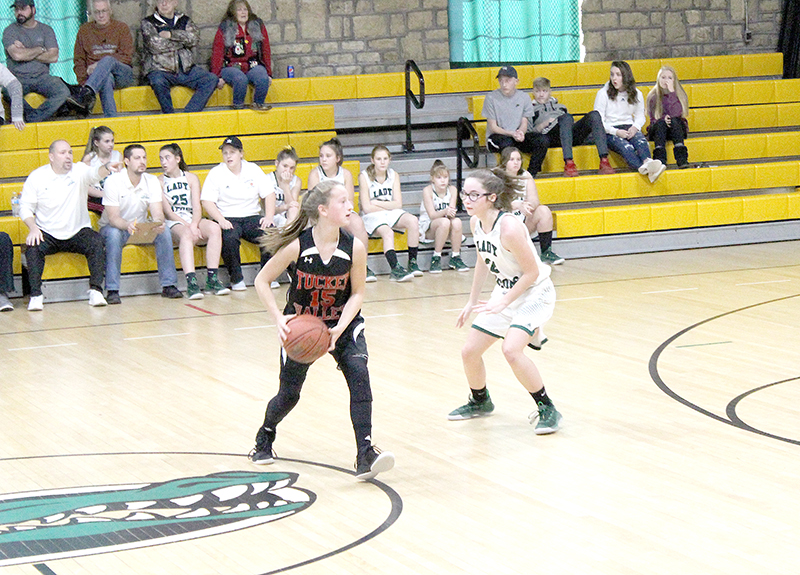 By Dave Helmick
TuckerCountySports.Com
HAMBLETON – The Lady Wildcats opened the season on Tuesday December 3rd with a JV and Varsity game at home against East Hardy. In the first contest of the day Tucker Valley picked up the victory over the Lady Cougars by the final of 34-13. Makenna Evans led Tucker Valley in the JV contest with 15 points. Emily Snyder and Reagan Herron added 6 point each in the Lady Wildcats JV victory. Tucker Valley took home the win in the varsity contest by the final score of 43-23. Macy Helmick led Tucker Valley with 20 points and Brylee Wetzel chipped in with 7 points in the Lady Wildcat win.
MANNINGTON – Tucker Valley traveled to Mannington on Saturday afternoon on December 7th for a varsity only contest. The score went back and forth throughout the game, but the Lady Gators took the victory in a tight finish 29-28. Macy Helmick led the Lady Wildcats with 12 points and Brylee Wetzel added 10 points in the loss for Tucker Valley.
The Lady Wildcats(1-1) will return to action tonight Wednesday December 11th against Moorefield at home. Tucker Valley will then host Petersburg on Tuesday December 17th. For more info go to TuckerCountySports.Com.