By Dave Helmick
TuckerCountySports.Com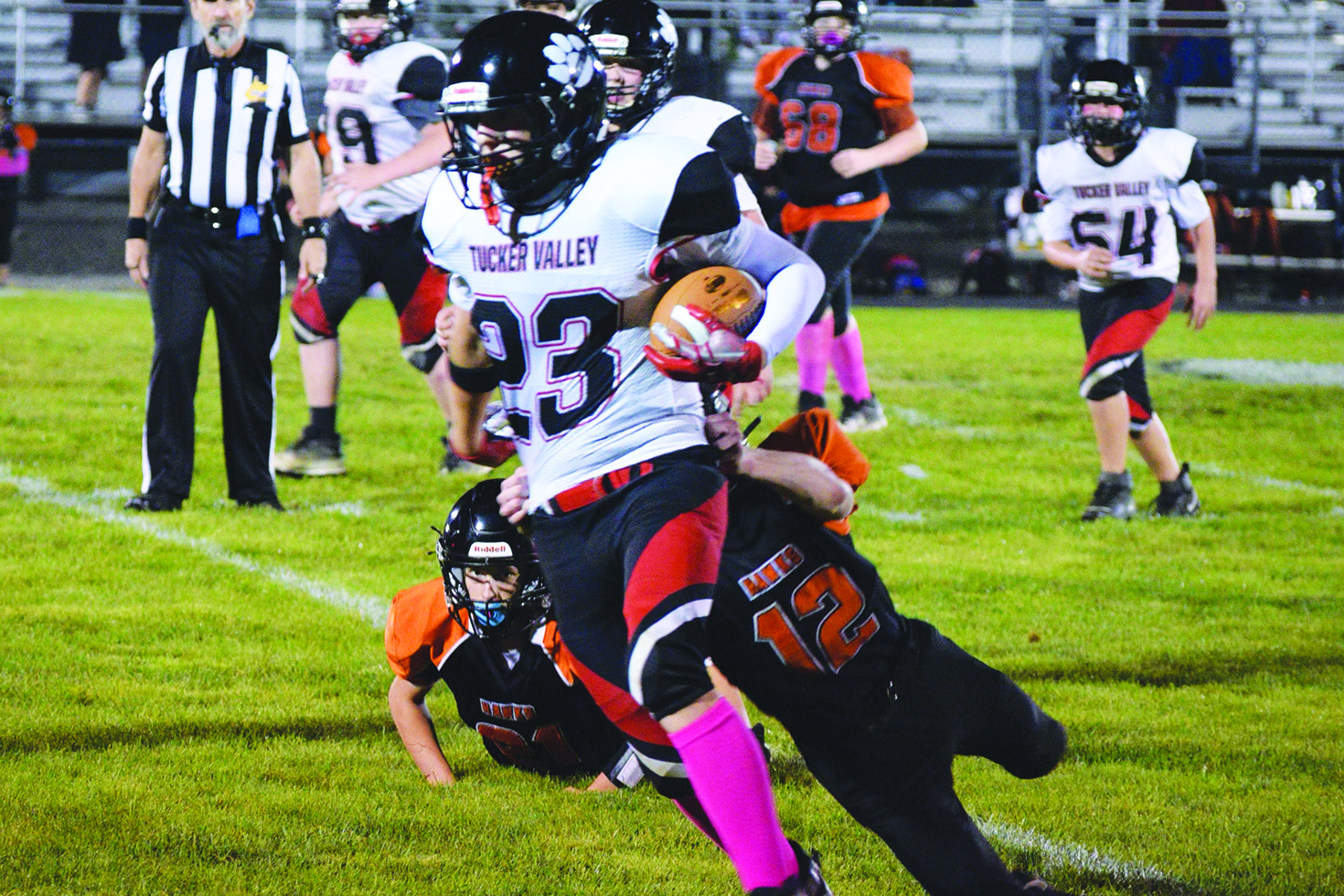 LOST CREEK – The Tucker Valley Middle School Football team traveled to South Harrison on Thursday October 12th.  
South Harrison got the scoring started as they took an early 8-0 lead.  Tucker Valley then moved the ball down the field and scored on a 41 yard touchdown pass from Branson Hyre to Brayden Bennett.  The 2 point conversion was good by Jon Tuttle to tie the score at 8-8.    Tucker Valley was unable to recover several onside kicks and the Wildcats had multiple promising drives that ended with no points on the scoreboard.  South Harrison would dominate the game the rest of the way as they defeated Tucker Valley 34-8.
Branson Hyre finished the game 9 of 13 passing for 143 yards for Tucker Valley.  Hyre also had 7 yards rushing.  Brayden Bennett collected 5 receptions for 84 yards and he also had 8 carries on the ground for 42 yards rushing.  Evan Hexom added 3 catches for 37 yards for the Wildcats and Quinton Teter had 2 reception for 22 yards.  Jon Tuttle chipped in with 5 rushes for 23 yards for Tucker Valley and Isiah Lipscomb led the defense with 12 solo tackles in the loss.
Tucker Valley(1-5) will return to action on Thursday October 19th at home against Pocahontas County.  Kickoff is scheduled for 6pm.  For more info go to TuckerCountySports.Com.