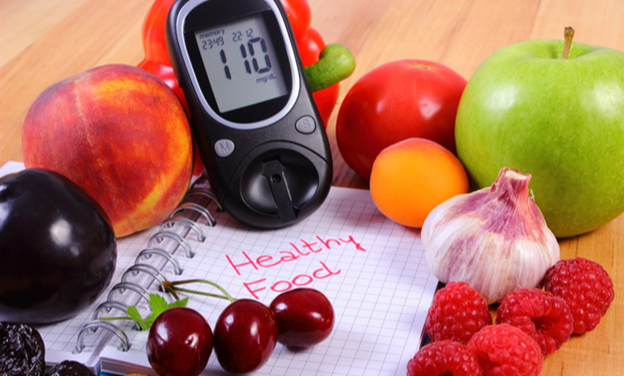 ELKINS, West Virginia — Lisa Everson BSN, RN-Clinical Education Manager, and multiple disciplines came together to find a better way to help our patients who have been diagnosed with diabetes.  The time a patient spends in the hospital for the initial diagnosis may be the only time the patient gets thorough education.  Our goal was to keep it simple yet comprehensive and streamlined.
A collaborative, inter-disciplinary referral process was created to ensure comprehensive education and support for newly diagnosed in-patients with diabetes and it includes a process for facilitating the continuance of care, post discharge.
The newly revamped Diabetes Survival Guidebook plays a central role in this process as it serves to educate the patient, includes upcoming appointment dates, and provides a teaching tool and intervention checklist for each discipline involved:
Hospitalist – initiates the order via CPOE New Onset Diabetes Orders in Paragon.
Dietitian— educates the patient on healthy meal planning principles for glucose management.
Pharmacist— assists educating the patient on their prescribed diabetic medications and side effects, and proper administration of medications.
Physical Therapist— educates the patient on physical activity.
Nursing – assists educating the patients on how to properly do finger sticks, discusses prescribed medications and ensures all interventions are complete before discharge.
Case Management— assists in making follow up appointments with the patient's primary care provider and the diabetic educator and ensures the patient has prescriptions for monitor, strips, lancets, medications, syringes, and needles.
Patient Access Center – schedules the patient with an appointment for out-patient services and communicates this with the discharge nurse, effectively closing the loop.
A clinical pathway process had to be mapped and created in Paragon that would allow the kickoff for the cascade of consults for each discipline from a single order set. Drew Pingley MSN, RN and Lead Nursing Informatics Analyst for made this process work.