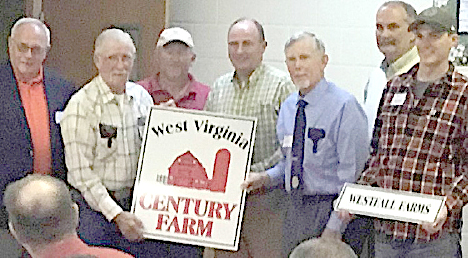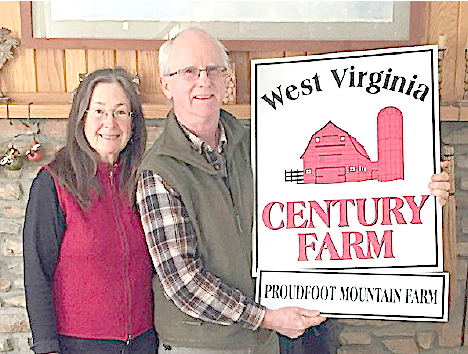 By Doug Bush,
Tygart Valley Soil Supervisor
January, 2020
Recently the Tygart Valley Soil District recognized two farms as Century Farms in our area. The Westfall farm from Upshur County and the Proudfoot farm of Barbour County were given this honorable award. Both farms met the criteria of having the same family continuously work their farm for over 100 years. This is not only a recognition of today's generation but of previous generations who worked hard and passed on the love of farming to their children. I had the privilege and honor to meet both families. These families reflect the qualities of character that come from working hard in something you love. Congratulations to the Westfall and Proudfoot's. If you think your family farm may qualify as a Century Farm, please contact the Tygart Valley District office in Philippi to find out more information.
Each year my family waits in eager anticipation for the opportunity to visit the Barbour County Fair. This popular fair offers many fun things to do and see. It is managed well and a prize for Barbour County. I would be honest to say I am jealous of Barbour County for our county of Upshur. Upshur County, at one time, had a beautiful fairground featuring many activities. There are many historical pictures that showed this successful event helping the county to display its best. Is it possible to bring it back? Many would reap from its benefits.
Small businesses, education, 4-H, Youth Livestock association, farmers, farmer's markets, tourists, local FFA chapters and many others could be well served. Why wouldn't the County Commission, WVU Extension, Upshur County Development Authority, Chamber of Commerce, City of Buckhannon, Upshur County Farm Bureau, local politicians and Tygart Valley Soil District support a fair that could benefit so many of its citizens and at the same time create revenue for our community? The big, beautiful Barbour County Fair started in two tents on the courthouse square.
Spring sign-ups for cost-sharing Ag practices will be April 20- May 8, 2020. Practices offered this year will be liming, division and water exclusion fencing, nutrient management, heavy use area protection, invasive species management, pollinator planting, watering systems, and urban agriculture. We also participate in the poultry litter program for the protection of the Chesapeake Bay.
Important dates:
January 21-22 Quarterly Board Meeting in Flatwoods
January 27 Board Meeting in Philippi
January 31Ag Day WV State Capitol, Charleston
February 24Board Meeting in Philippi
March 30Board Meeting in Philippi
April 17Fence and Pollinator Practice Completion Deadline
April 20-21Quarterly Board Meeting in Flatwoods
April 20-May 8FY21 AgEP Sign Up Period
April 27Board Meeting in Philippi
May 22Invasive, Nutrient Management and Urban Ag Completion Deadline