By Heather Clower
The Parsons Advocate
            If you have noticed a restored antique camper in the background of Christmas photos recently, there's a good chance you will soon see it featured in Trailer Life Magazine.  Daniele Wilfong is the owner of this fully restored 1957 Shasta camper she refers to as "Rambling Ruby."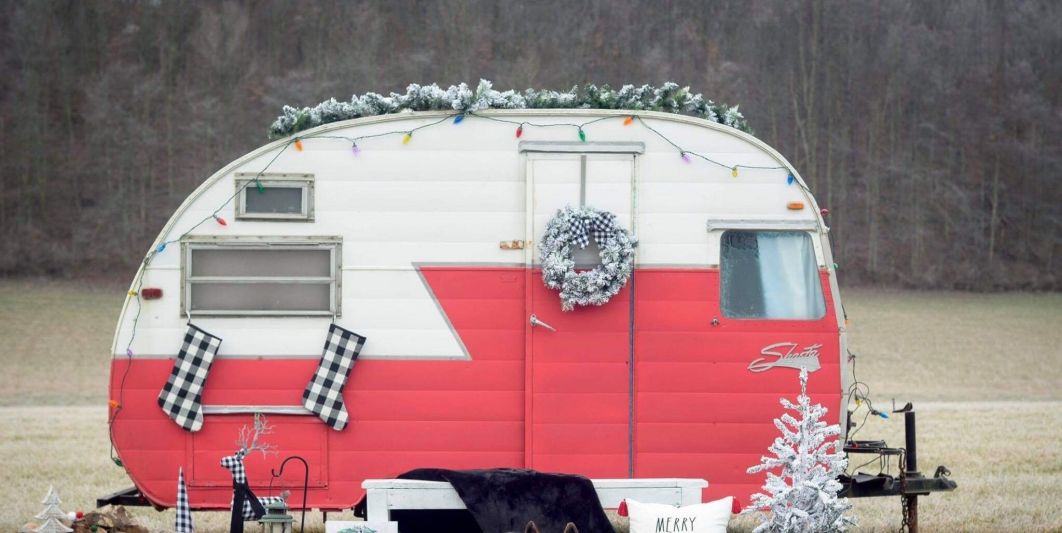 "I have always been interested in vintage items: my Mamaws records, my Papaw's kitchen hutch, my great grandmas China set, etc. So when I got a new neighbor who had this vintage camper sitting in their yard, I knew I had to have it. This was way before old campers were the new fad of all home decorations. I didn't necessarily want it to re-do it, I just wanted it," she stated.
             Wilfong had looked at some other options online, but never fully committed to the project until she saw it in her new neighbors yard.  "I got it off of him for $200 and a case of beer," she said.  The wood was all in decent shape, so the main goal was the design updates Wilfong wanted to implement.  With the assistance of her Dad, Brian Wilfong. doing the carpentry, and her boyfriend Brandon Pennington doing the re-wiring and mechanical work, she was able to add her touch the project.  "I sewed all the curtains for it, put up new kitchen backsplash and some decorative items and it was ready. It took a total of about four months of weekly work," she stated.
            Not long ago, a co-worker saved a clipping out of Trailer Life Magazine where a renovated camper was featured, suggesting Wilfong share her story as well.  "I sent it in and I received a response the next day saying they wanted to publish the story in 2020," Wilfong said.  Unfortunately, it won't happen until December of 2020, but this would allow them to use the Christmas photos of Rambling Ruby.
            After the completion of her restoration, even though she did admit it's a never ending project due to the age of the camper and her desire to make changes, she reached out to local photographer to see if she wanted to use Rambling Ruby in Christmas photo shoots to mimic an idea she found on Pinterest.  Since then it has became a popular request for families wanting pictures with this vintage piece.  This year, another photography company reached out to Wilfong to request the use of the camper as well.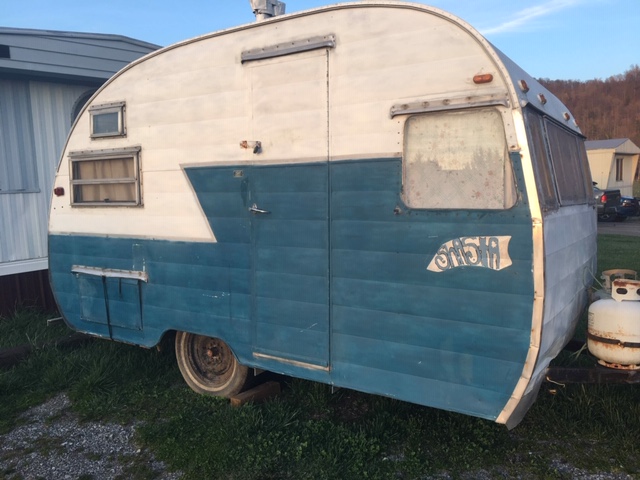 Even though she is an iconic showpiece, Wilfong doesn't just look at her hard work, she uses it as well.  "In fact, last July, I took it on a 10 hour haul to Tennessee for a vintage camper convention. It was a Christmas in July Event. It was really awesome to see other vintage campers and show mine off too. But I've taken it to horseshoe campground, Patriots 4 and other local places. Often times just me and my French bulldog, Izzy," she said.
            When asked how it felt to have her hard work showcased in a magazine feature, Wilfong replied, "It's pretty cool to say the least.  I never really thought my camper would get as much attention as it has."  She admits it constantly needs something worked on, which can sometimes give it the feeling of a lost cause. "But for photographers and a magazine company to see it as more than that is pretty humbling and heartwarming," Wilfong said.