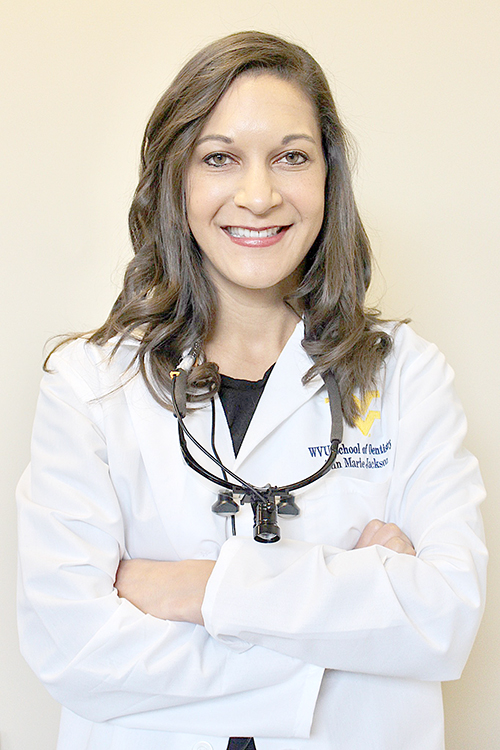 PARSONS, W.Va – St. George Medical Clinic announced that West Virginia University School of Dentistry graduate Dr. Ann Jackson will be joining the St. George Dental Clinic team.
Jackson, of Union, West Virginia, received her Bachelor of Science degree from West Virginia Wesleyan College, where she majored in biology and minored in chemistry. She then attended West Virginia University's School of Dentistry and obtained her Doctor of Dental Surgery.
Following graduation, Jackson continued her education at WVU, completing a year of general practice residency. For approximately 1.5 years, she worked as board certified and WV licensed general dental associate in Buckhannon, WV.
As a general dentist, Jackson enjoys all aspects of dentistry, however, she gets the most joy out of restoring smiles. "It's rewarding to see the transition patients take from hiding behind a smile to smiling with confidence," she said.
She also enjoys being able to offer patients relief from a toothache or restoring teeth so a patient can function properly.
 "We're very excited to have Ann's skills and education here at the St. George Dental Clinic," said Paul Wamsley, St. George's CEO. "With Ann's background and enthusiasm for dental care, we believe she will make a tremendous impact on the clinic, patients and the community by offering quality care."
Coming from a small town in Monroe County, Jackson knows that access to quality healthcare can be difficult, which is why she is excited to join the St. George community and contribute to the health services offered in our community.
"As I join the team at St. George Dental Clinic, I hope to successfully fulfill professional expectations and excellence that both coworkers and patients deserve," she said. "I hope that my role as a dentist will help contribute to the dental clinic's mission of providing affordable, high quality dental care to patients."
Outside of her work, Jackson continues to educate herself with the latest dental technology, developments, techniques, and skills. She enjoys traveling, outdoor activities, staying fit and animals.