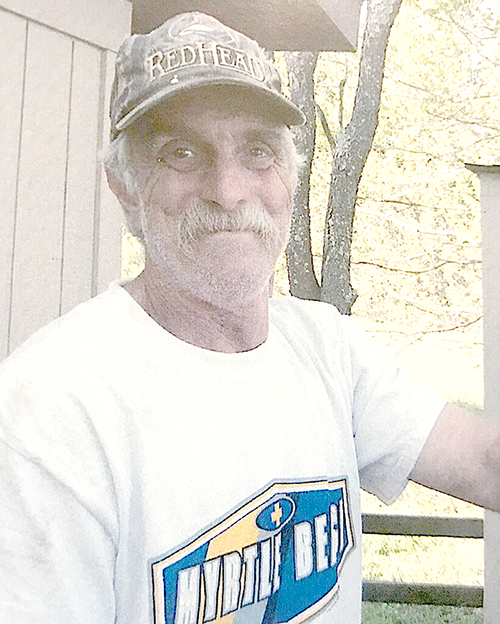 Joseph Theodore "Joe" Simmons, age 60 years, a resident of Parsons, WV departed this life Monday morning, January 6, 2020 at the Davis Medical Center at Elkins and under the care of West Virginia Caring. He had been in declining health.
He was born Thursday, February 19, 1959 at Philadelphia, PA, a son of the late James Elwood and Catherine "Louise" Phillips Simmons.
Surviving are  two sons, Chris Bryan Bright and Zachary Clayton Smith, one daughter, Ciara Beth Smith, all of Parsons; three brothers, James Howard Simmons and wife Susie of Osh Kosh, WI, David Wayne Simmons and wife Donna and Richard Donald "Rick" Simmons, all of Parsons; one sister, Marcia Elaine Simmons Cary of Benicia, CA;  one sister-in-law, Janet E. Simmons; ten grandchildren and several nieces and nephews.
Preceding him in death is one brother, Keith Edward Simmons and his Granny, Katherine Otia Shaw Phillips.
He was a graduate of Parsons High School with the class of 1977.  He had previously worked for the Kingsford Charcoal Co., and Frank Roberts Construction for over twenty-five years.
He helped at the Tucker County Senior Center following his retirement.  Joe never met a stranger and was the life of the party.  He was an avid Tucker County Sports Fan.  He loved being outside, hiking, ramp digging, and especially hunting.  Joe loved spending time with his family and friends.
The family received friends at the Lohr & Barb Funeral Home of Parsons on Thursday, January 9. 2020 from 5 to 7 p.m.   Final rites were conducted at the funeral home on Thursday at 7 p.m.  The Rev. Neil Parsons officiated and a private graveside service will take place at a later date.  The Lohr & Barb Funeral Home is in charge of the arrangements for Joseph Theodore "Joe" Simmons. Condolences may be expressed to the family at www.lohrbarbfuneralhome.com