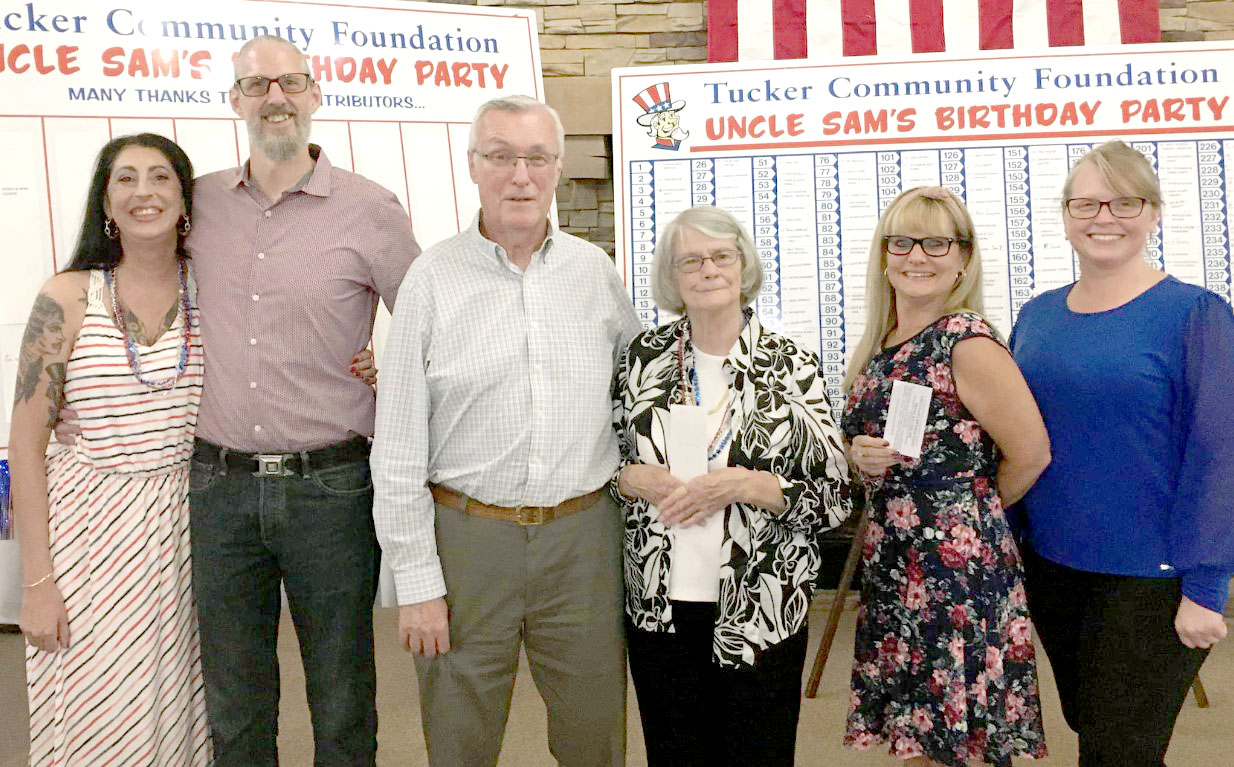 After a year hiatus, people of all ages attended the Tucker County Community Foundation's Uncle Sam's dinner. There was food, drinks, good company, and plenty of smiles all around. Donna Patrick, Vice President, David Cooper, President, and Ryan Rosenau went to work putting the biggest smiles on all the winning faces
Along with various door prizes, there were eleven $125 winners, and they were: Susan DiPetta, Anna Patrick, Susie Cvechko, Renee Morris, Carolyn Waddell, Karen Bialek, Lowell Moore, Mathew Patrick, Julie Kucer, Janette Basile, and Matt Evans.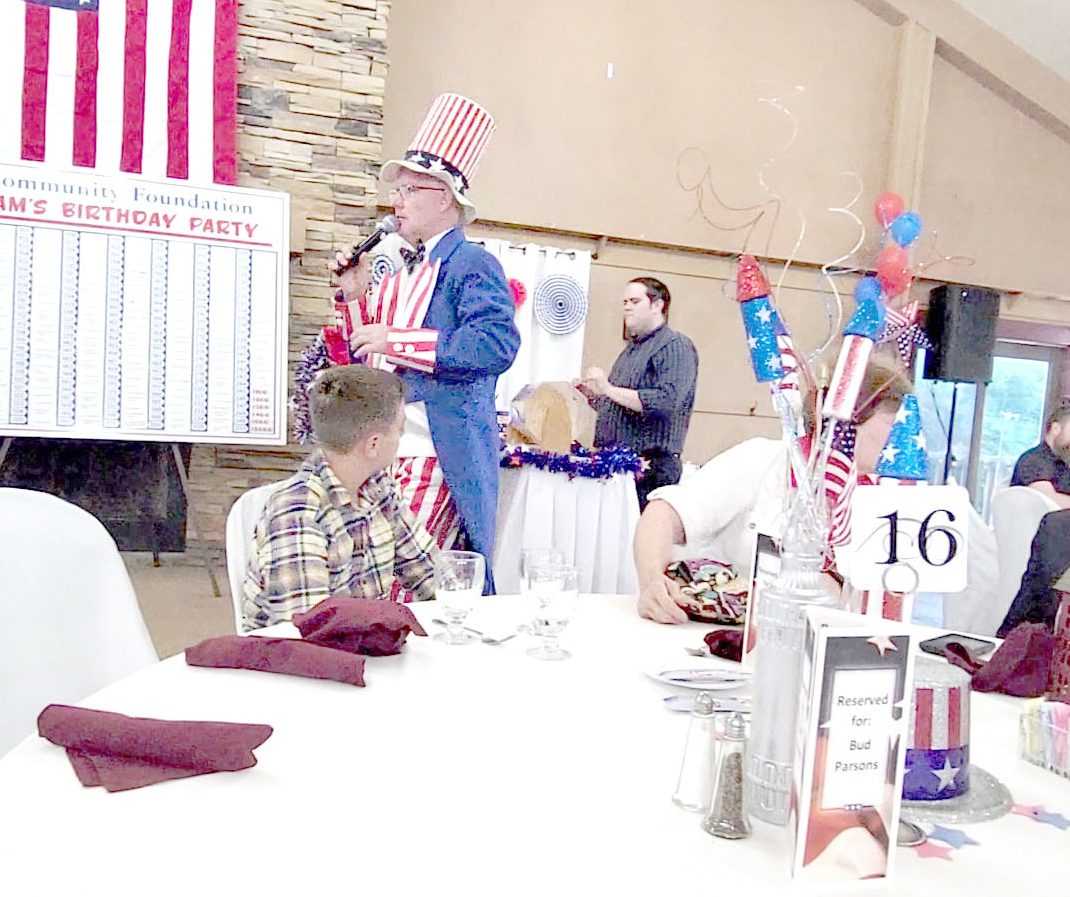 With a guaranteed win, a bidding war ensued for the remaining elimination ticket. The bidding started at three hundred dollars and immediately rose to $1,000. From there it went to $1,200 then $1,300. Another bidder shouted $1,400 and was immediately followed by a $1,500 bid. It did not stop there; a $1,600 bid came in and was shot down by a $1,700 bid. The bidding was now up $1,750, and another bidder came in with $1,800; excited shouts and laughter filled the room. Would this be it? Of course not! Another bid came in at a whopping $2,000! Dave Cooper, emcee, reminded the crowd that all the money goes right back into the community. Just then, another bid of $2,100 came in, then $2,200. It did not stop there, $2,300 was called out from the crowd. Going once, going twice, SOLD! Matt Evans guaranteed himself a spot in the final five, winning the bidding war on the last remaining ticket.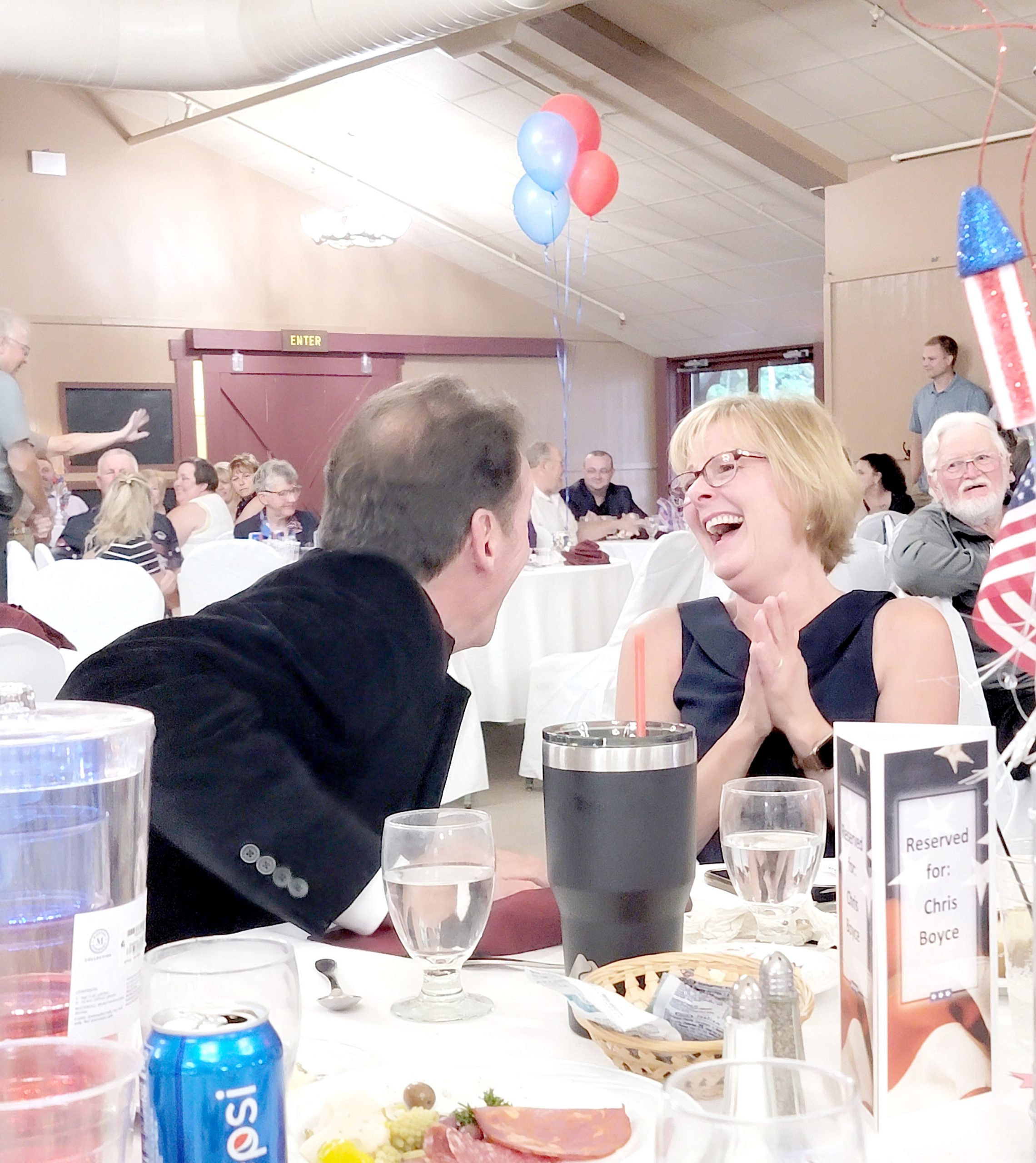 There were five remaining tickets with a chance to split the pot. One of the five decided to take their chance at winning the pot as a whole, opting out of the split. Unfortunately, their ticket was the next to be called, leaving them with just one hundred and twenty-five dollars. Now there were four with another opportunity to split the pot. After deliberating for just a moment, the remaining four decided to take the split sending each one home with $1,550. The proud winners were Mike and Jeanie Ledden, Cindy Robeson, Samantha and Mark Haverty, and Christopher Everson.
Aside from the elimination tickets, everyone had a chance to purchase tickets on three prize packages; Totally Tucker, a Greenbrier Weekend Getaway, and an Outdoor package that included a dazzling red, white and blue kayak. Riley Barb won the Totally Tucker package, Tommy Zeitz won a Weekend at the Historic Greenbrier which included a four-hundred-dollar spending credit, and Tammy Romain won the Outdoor Package.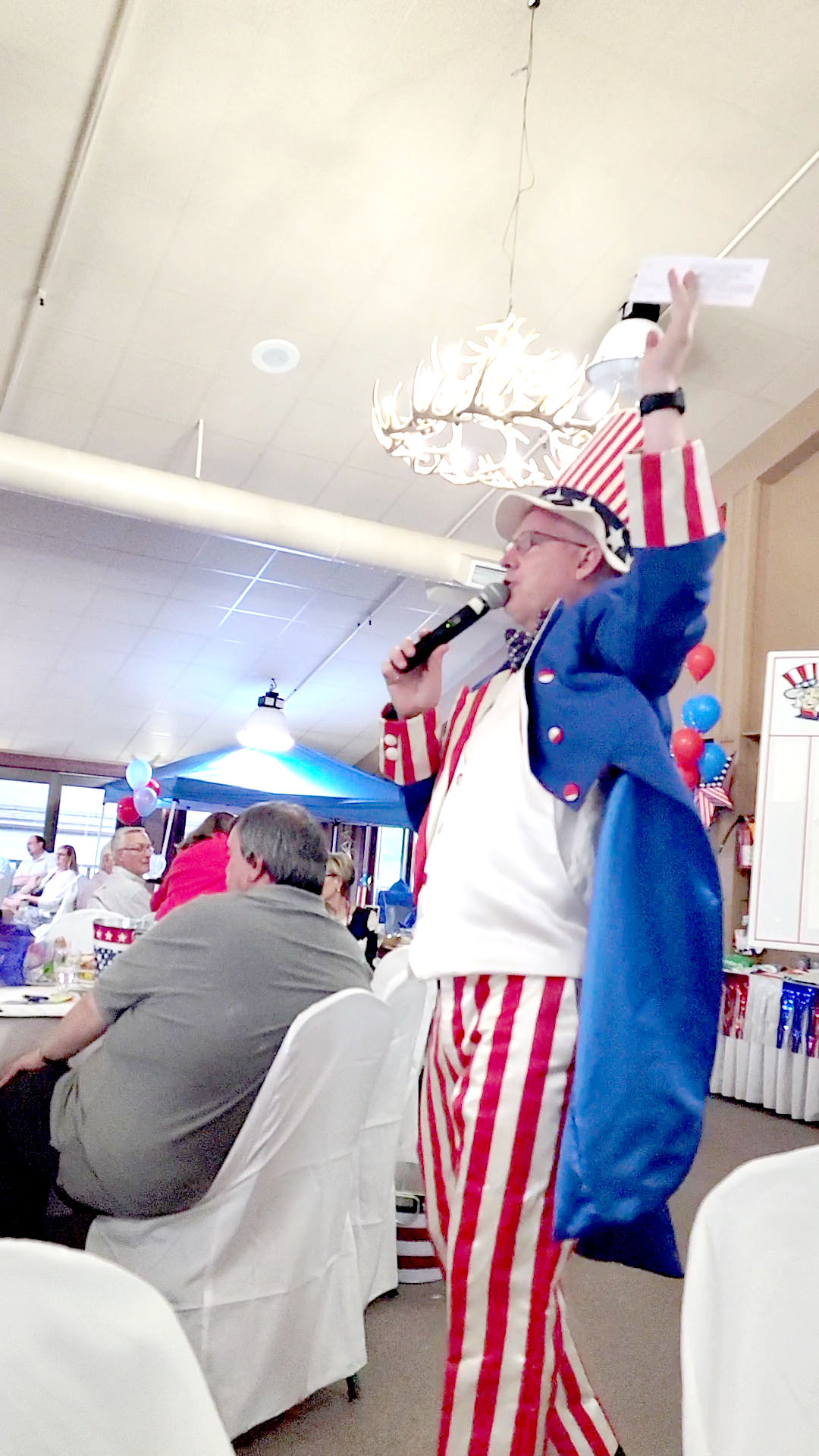 The Tucker Community Foundation provides grants and scholarships locally.  It was quite the evening and a wonderful time spent raising money for our community. The foundation's next event will be Run For It on September 25, 2021.
Grant applications are due November 5, 2021, and Scholarship applications will be available February 2022. Information regarding grants, scholarships, events, volunteer opportunities, and donation opportunities can be found at tuckerfoundation.net.