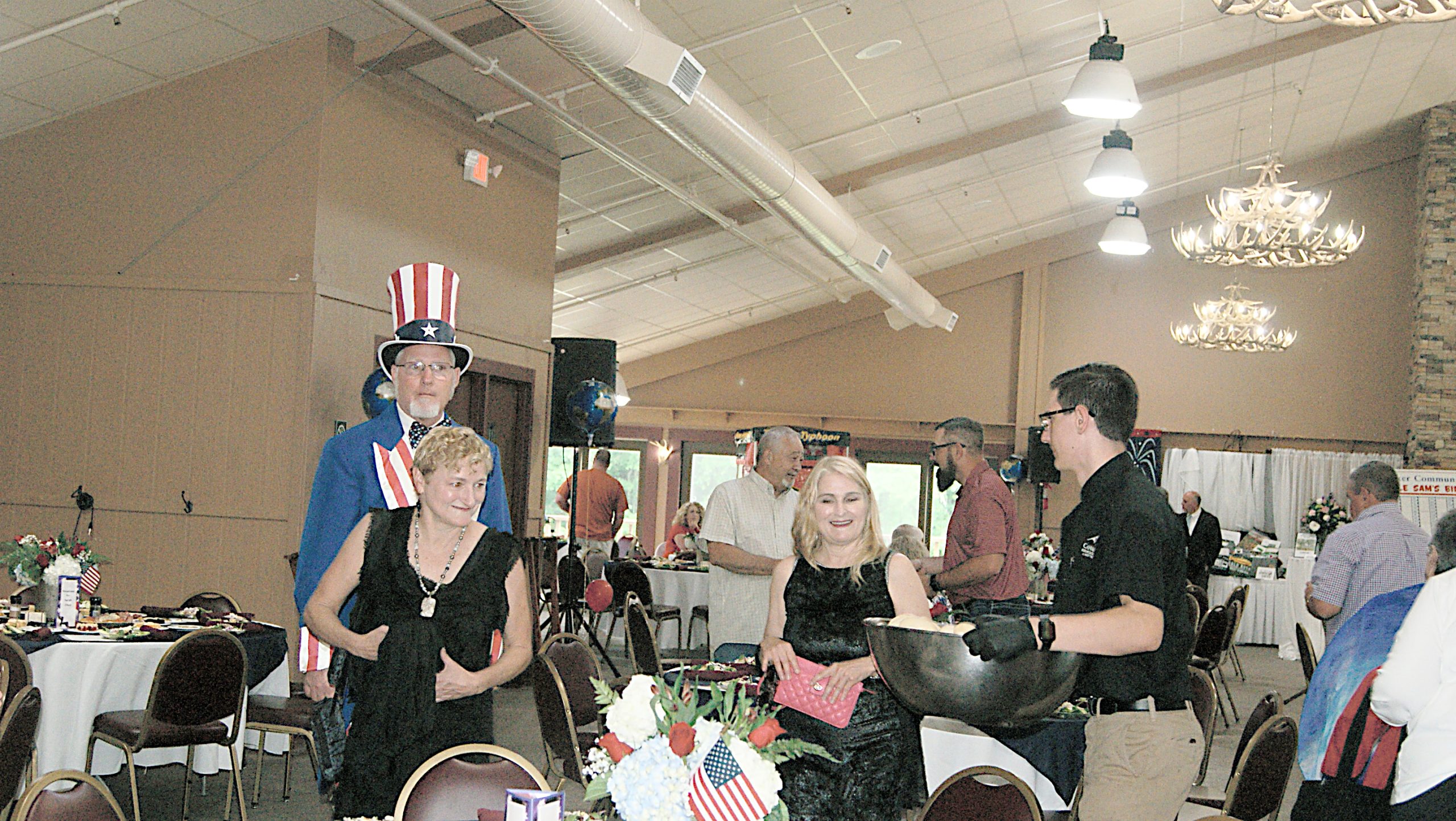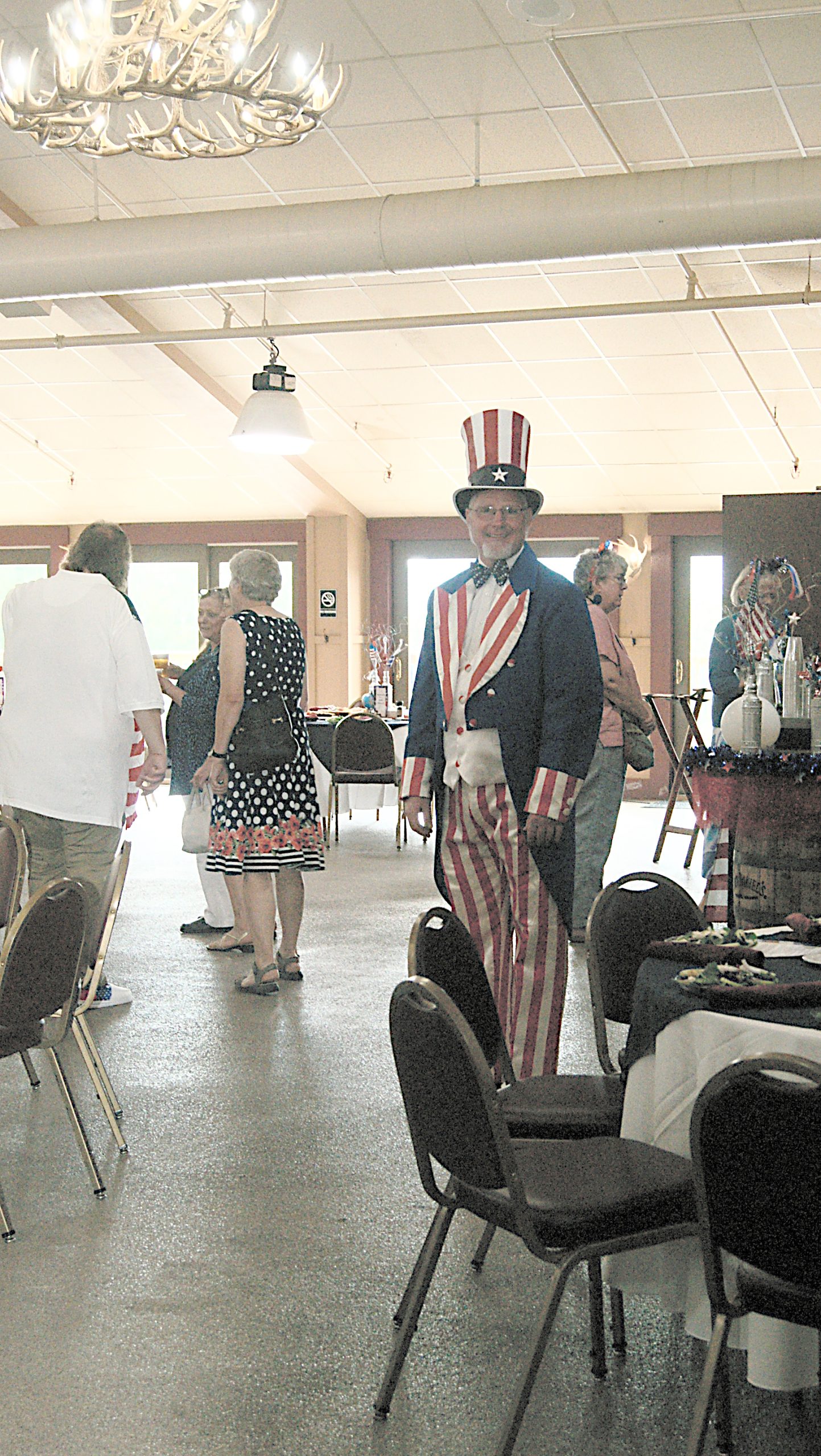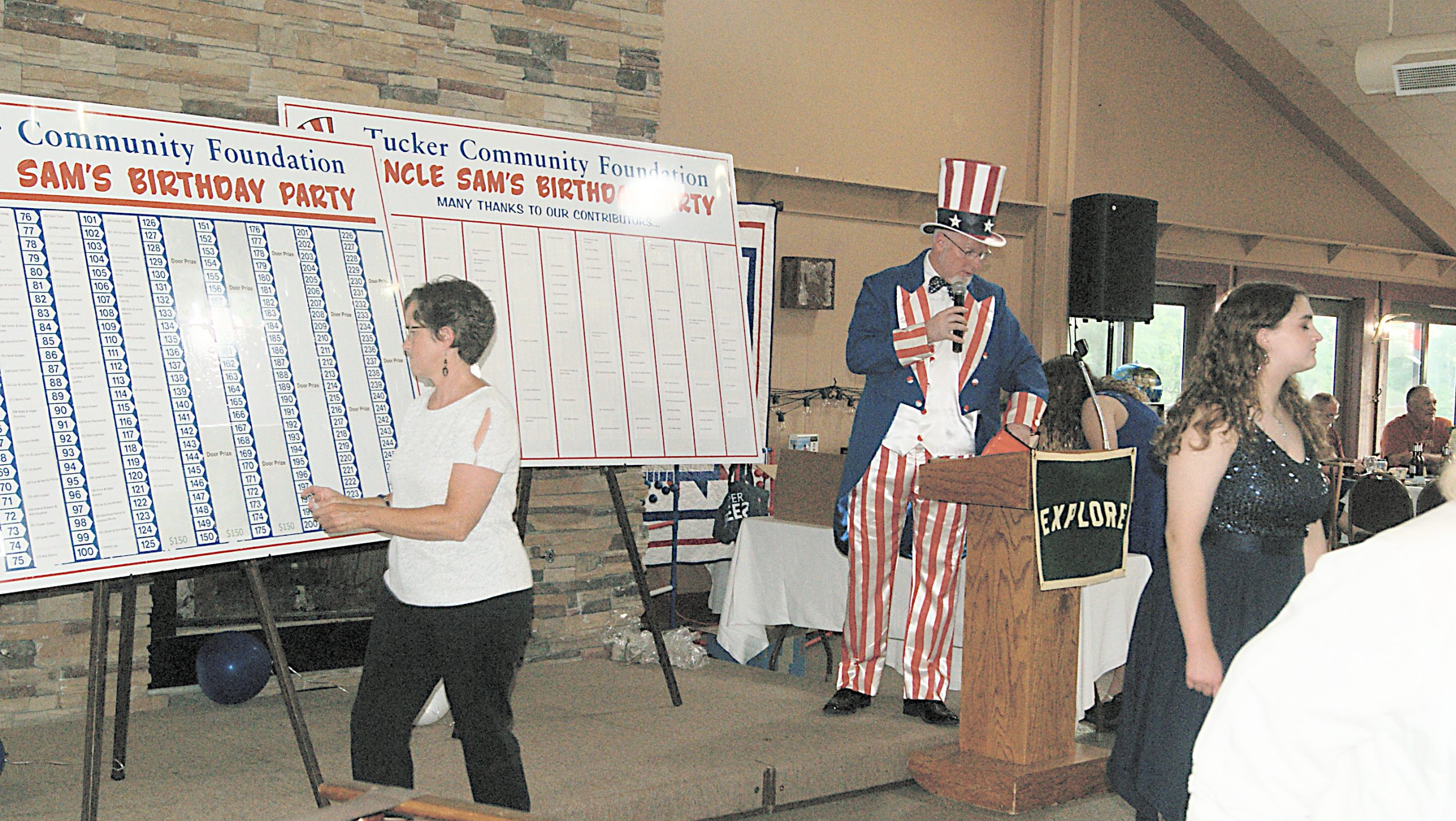 By: Lydia Crawley
The Parsons Advocate
The Tucker Community Foundation hosted the 33rd Annual Uncle Sam's Birthday Party at the Bear Paw Lodge at Canaan Valley Resort in Davis.  
The evening began with a dinner before the elimination portion of the evening began.  The drawing and elimination of names was interspersed with door prize and $150 winners until the auctioning of the 250th ticket prior to the 246th draw.  
Separate raffle tickets were sold at the event.  These tickets were eligible for three separate drawings: the Greenbrier Package, $1500 in cash and the Community Chest consisting of over $5,000 in merchandise.  A separate raffle was sold for a quilt.  "All the money from the raffles goes into our scholarship fund," Uncle Sam said.  "So, this is a good cause.  It services eight counties around us.  Eight counties and one county in Maryland."
The first raffle was for the quilt, followed by the drawing of the Greenbrier Package, $1500 in cash and finally the Community Chest.  The $1500 was given in five-dollar bills.  Uncle Sam said the initial plan was to place the money into a booth with a blower, however the bills were too heavy to circulate in the booth.  "It's $1500 in five dollar bills," Uncle Sam said.  "We were going to put it in the machine.  I'll tell you the story. We put it in the machine over there.  We do have cash in there, but its paper money so it blows a lot better.  The real stuff, it stays on the ground."
The auctioning of the 250th ticket began at $200 and quickly rose in price until finally selling for $3,000.
The final five included two tickets where the holders were not present and no proxy had been named.  By the rules of the event, the drawing went forward until those tickets had been drawn.  As a result, there was no splitting of the pot at this year's event.  The winner of the $5,000 grand prize was Lisa and Chris Wood.  
During the event, Uncle Sam paused the festivities when he drew Sarah Fletcher's ticket.  He asked the group to come together in a moment of silence for Fletcher.  "What a great lady she was," Uncle Sam said. 
This year's official judge for the event was Mike Moore.