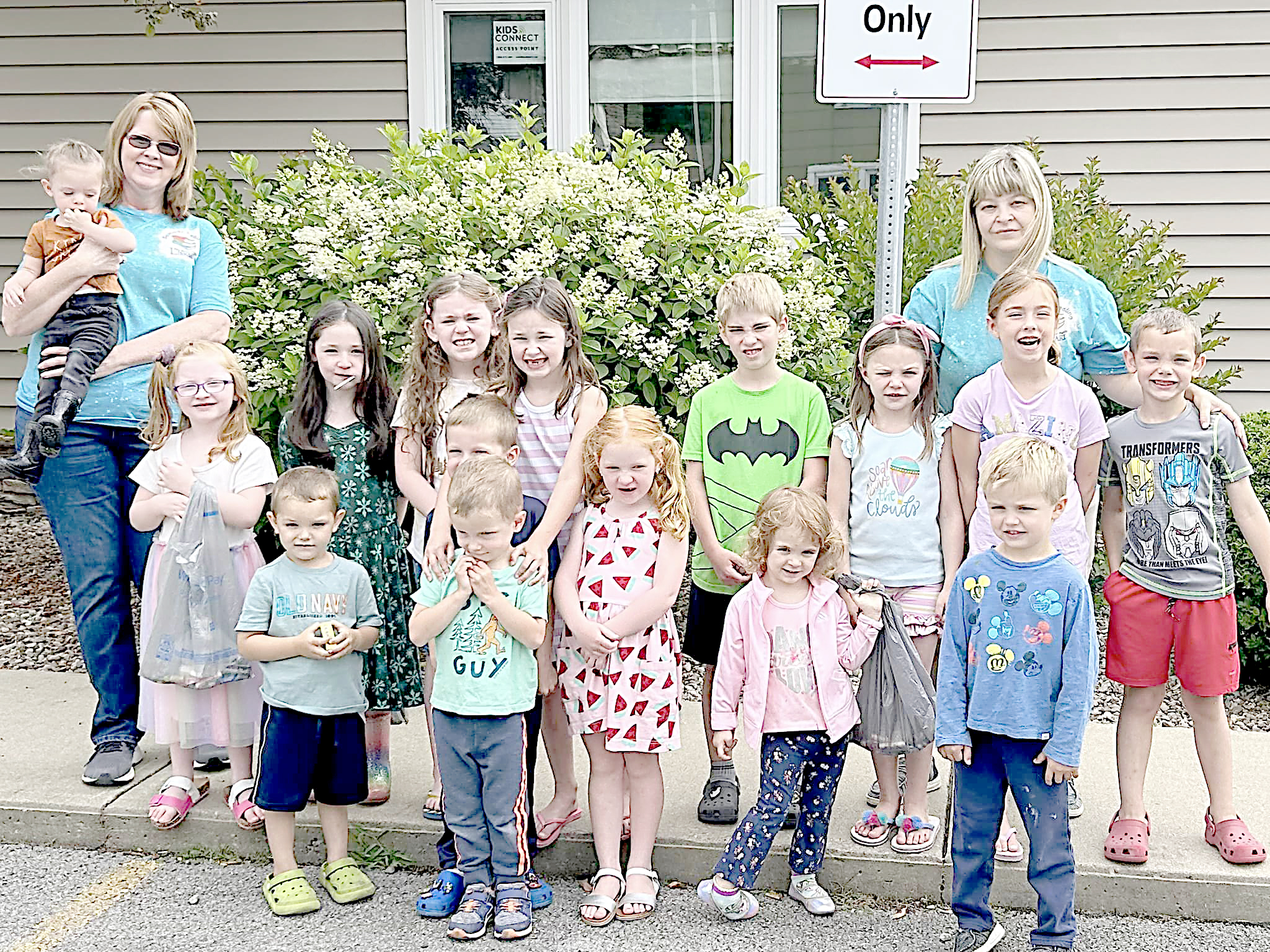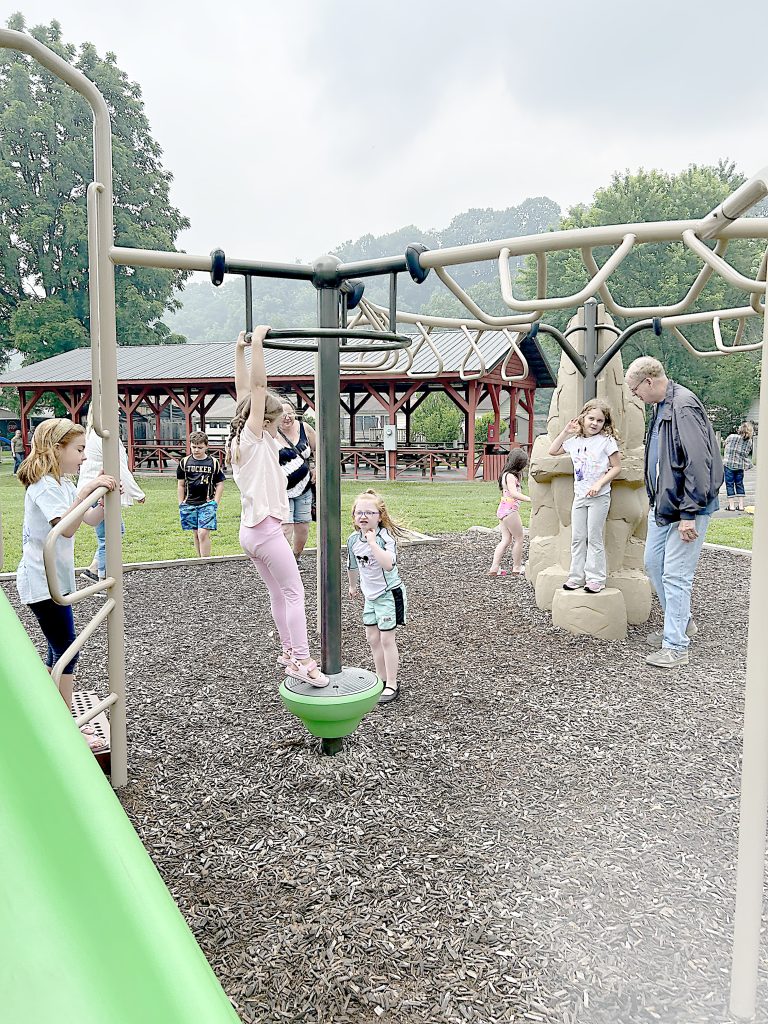 Five Rivers Public Library's summer reading program was June 7,14,22 & 28. the theme was "All together Now" which featured Science, Community Heroes and Bee happy, Bee kind. 
Books were read to the children weekly and this year it covered Science, Community heroes and about being Kind to others. 
The crafts, games, snacks & activities were geared toward the themes of the Summer Reading Program. Each child's handprints were painted and placed on a white paper sheet covering the back side of the door to the meeting room. 
 Nathan Sams from The National Youth Science Academy was here and he brought a bike that was pedal powered, the faster you pedaled the brighter the lights got, the kids loved it. Each child that attended that day received an engineering kit.  Other science experiments were; Wiggly worm experiment, Soda and Mentos explosion and Marshmallow shooters just to name a few.  There was fun painting, coloring, be kind rock painting and making clothes pin planters filled with seeds. There was 2 pinata's filled with candy and the kids loved swinging the bat to get the candy out of them. 
All children received goodie bags, with the top three readers receiving a special tote filled with a variety of items. Our top three readers were, 1st place went to Ryleigh Blue, 2nd place was Quinn Hovatter and 3rd place went to Gage Hovatter. 
 Of the reading lists that were turned in, 789 books were read for the 3 weeks of the program. To encourage the kids to read, there were several businesses who contributed certificates to the reading program. McDonalds, Ada Mae's, Grandma's Custard, The Gram Slam Grill, Mr. Pizza, Crystal's Bakery, B & J's family diner, Shop & Save and Subway.  We appreciate the businesses for their support! We also appreciate all the parents, grandparents, etc. who brought the children to our program! The kids had a great time as did the volunteers and library staff! 
The last Summer Reading Day was celebrated with pizza, ice cream and drinks at the Mill race and splash park.
Children attending this year: Rhys, Gage and Quinn Hovatter, Luke Rippy, Avery and Adalee Lycliter, Ryleigh & Raehan Blue, Arlana Roberts, Lonnie Roberts, Colt and Ryder Glover, Austin and Jackson Mauzy, Nora, Harrison and Audrey Roberts, MaKenna Hackney, Milliana "Milli" Miller, IdaLee Nestor, Anna and Ava Wilmoth, and Natalie Owens, we had a total of 26 children attending this year. 
Thanks to our volunteers, Macy & Maddy Helmick and Tabitha Adams.