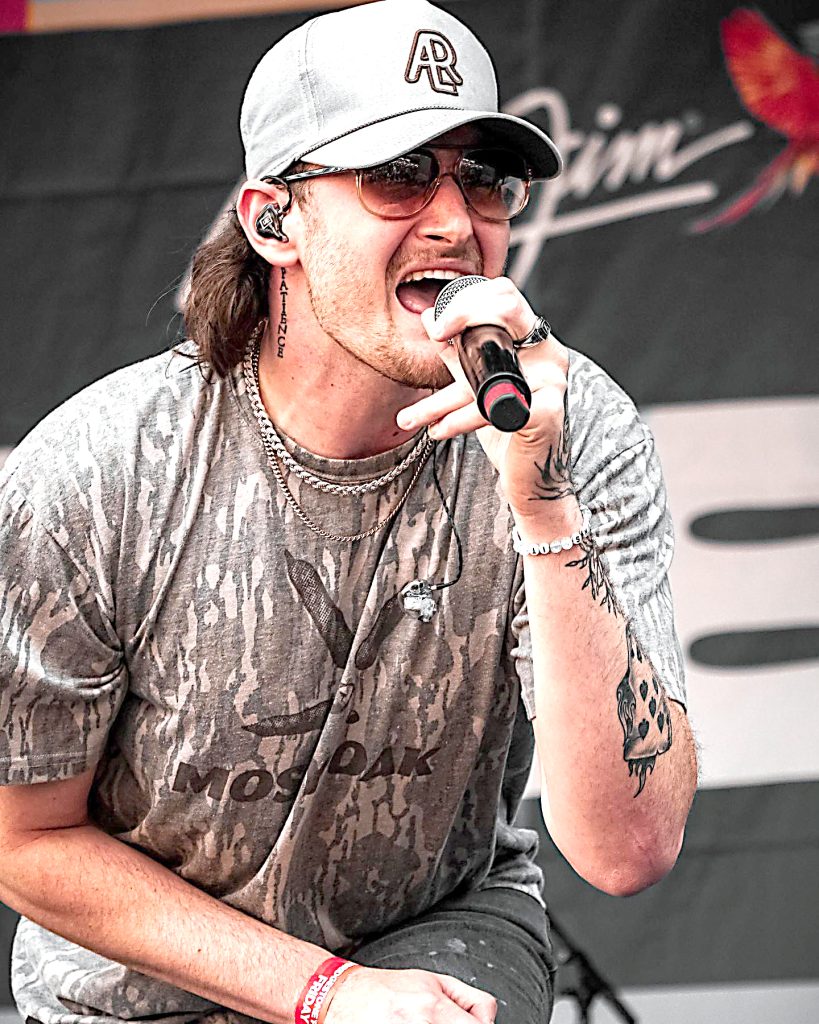 Nashville might be known as a 10-year town, where it takes a decade or more to get noticed. But for River House Artists/Warner Music Nashville's Austin Snell, the rules have never really applied.
Snell fuses hard-rocking sonic aggression with the deep-feeling confessions of a country troubadour. The Georgia native drifted into Nashville with a battered old guitar and wrote a career-launching hit. Now, just one year into his Music City tenure, he's well on his way to making "grunge country" as familiar a term as "honky tonk."
Austin Snell will take the stage at 7:30 p.m. Saturday, July 1, in the old bank parking lot in downtown Thomas for Mountaineer Days.
After his gritty "Excuse the Mess" gathered one million streams in its first week of independent release, Snell dropped a handful of hard-core country rockers, with momentum building behind the sound. A rare SiriusXM Highway Find accolade – the same one bestowed on now-superstars like Maren Morris and Luke Combs and distinction as just the second artist ever chosen for SiriusXM's Artist Accelerator program. 
It all points to that rare star who has found his mark early – and there's more on the way. But if you ask the humble hitmaker, he's no visionary genius. Just a guy who loves hard rock and country in equal measure, with a deep understanding of struggle … and a voice that sheds light in the dark. 
"It seems to keep clicking, and I don't really know why," the emerging star admits. But that modesty belies a wild ride.
Snell grew up with a modern rock-loving father and a mother drawn to country radio. Traveling the South to race go-karts on weekends, Snell ended up internalizing every note of those records and feeling at home whenever they were playing, no matter where he was at the time. But it was when joining the Air Force that music became a passion.
Nineteen years old, 1,000 miles from home, and alone for the first time, he passed the long evenings with a cheap acoustic guitar, belting out the same tunes he grew up on with a few clumsy chords. Already obsessed and unable to visit home due to COVID-19, Snell dove into writing songs as he heard on country radio – heartfelt, melodic, and filled with clever hooks. Then his mom did what moms do.
"I let my mom talk me into posting my stuff on Facebook for our friends," he says with a chuckle. "People ended up liking it, so that's what I did in my free time. I would write songs and post them, to see what people thought."
Unsurprisingly, his audience soon grew, and the wild ride got wilder. After returning home and deciding he'd rather write songs than work a shift, Snell made up his mind to try Nashville. 
At first, Snell just went with the flow, learning the ropes of Nashville's well-established co-writing scene. But things were about to change at 24 years old and only five years after first picking up a guitar.
"I moved with the plan of not putting anything out until I found something different, something nobody else was doing that felt authentic for me," Snell explains. "I didn't know how long that would take, but then we wrote 'Excuse the Mess,' and it opened my world."
Co-written with Presley Aaron and Christian Yancey, the low-down power ballad was the first track Snell wrote with a hard-rock edge – and it was different. Tunes like "Send You the Bill," "Cold," and "Pray All the Way Home" followed and helped Snell solidify his sound. 
"I grew up on both sides of this music, so I just hope people know it's real to me," Snell explains. "I think that's my main goal, to make my own sound and let everyone know I'm not trying to copy anybody else. I'm going to pave my own way."