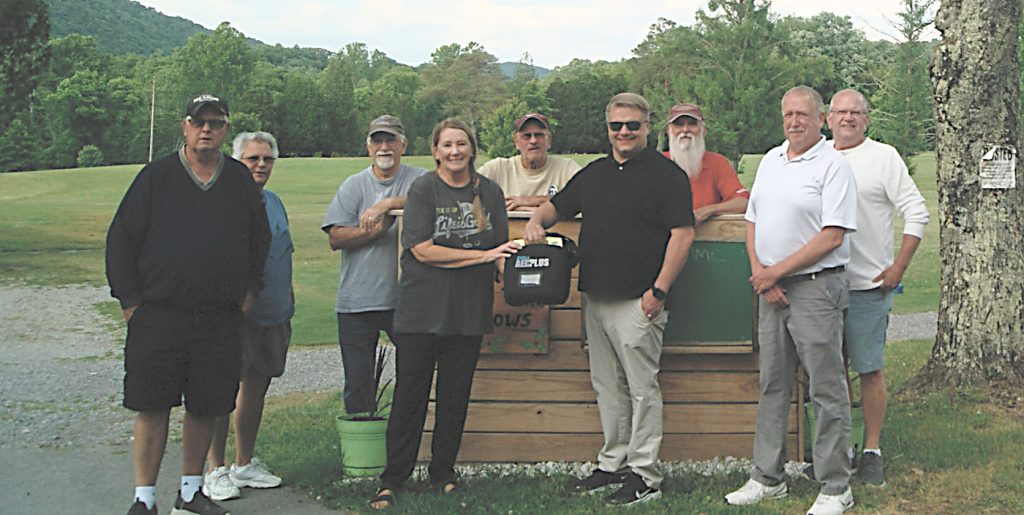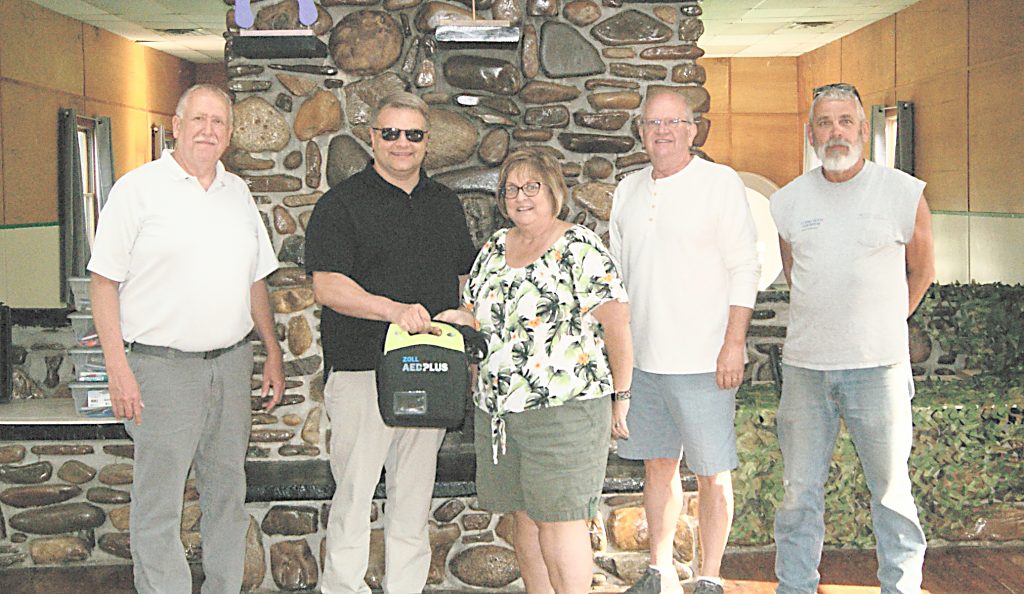 By: Lydia Crawley
The Parsons Advocate
County Commissioner Mike Rosenau and OEM Director Kevin White accompanied St. George Medical Clinic Executive Director Paul H. Wamsley, Jr. as he presented new AEDs (automated external defibrillators) to the Holly Meadows Golf Course and Camp Kidd.  The AED were a donation from the clinic to the county organizations.
Wamsley said, "St. George Medical Clinic is honored to provide the Tucker County P&R (Parks and Recreation) and the Holly Meadows Golf course with a life-saving AED.  The new AED will detect and diagnose the life-threatening cardiac arrhythmias of ventricular fibrillation and pulseless ventricular tachycardia and is able to treat them through defibrillation, the application of electricity which stops the arrhythmia, allowing the heart to re-establish an effective rhythm.  The AED will provide peace of mind to golfers and visitors to the Holly Meadows Golf Course knowing that the unit has the capacity of saving lives.  SGMC loves to give back to the community that has supported its mission and growth in providing healthcare services to the County."
Immediately following the presentation to the Parks and Recreation Board at Holly Meadows, Wamsley, Rosenau, and White proceeded to Camp Kidd.  The camp was already gearing up for 4-H camp.
Of the presentation, Wamsley said, "St. George Medical Clinic is happy to donate an AED machine to the Tucker County Camp Kidd for unexpected life-threatening cardiac events.  SGMC commends the Tucker County Commission and Camp Kidd Advisory Board in their expansion and renovation of the Camp Kidd facilities.  Community support of SGMC's service programs has made it possible for SGMC to donate the AED machine and provide future support, both financially and through medical equipment and supplies to protect the community using the Camp Kidd facilities.  Thank you for allowing SGMC to be a community partner."