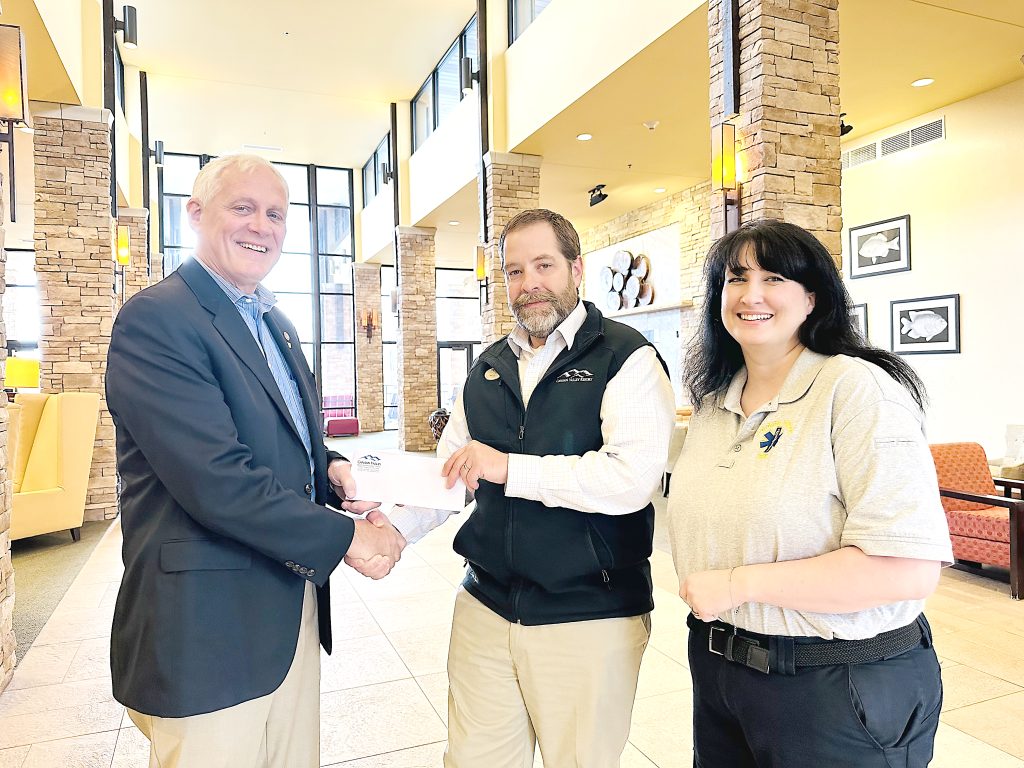 Davis, W.Va. – Canaan Valley Resort raised $2,200 for the Tucker County Ambulance Authority during the resort's March 4th Hometown Brewfest event at the Ski Area.
"The Tucker County Ambulance Authority is a critical partner for the resort as well as the entire county," said Matt Baker, Canaan Valley Resort General Manager. "We're thankful for all they do and we are happy to help the organization whenever we can."
As part of Hometown Brewfest, the resort held a raffle to raise funds for the Authority. Various prizes were raffled off, to include a week's stay in the Bahamas from Rita Haverty. "We appreciate all those that generously assisted in this effort and the resort patrons that purchased tickets in the March 4th raffle," said Baker.
Dennis Filler, President of the Tucker County Ambulance Authority, said, "We're very appreciative of the public support and the recognition by a major Tucker County business to help us with funding."
Filler said the funds would be used to purchase ambulance equipment and medical supplies.
For additional information, contact the resort at 800-622-4121 or visit the website at www.canaanresort.com.