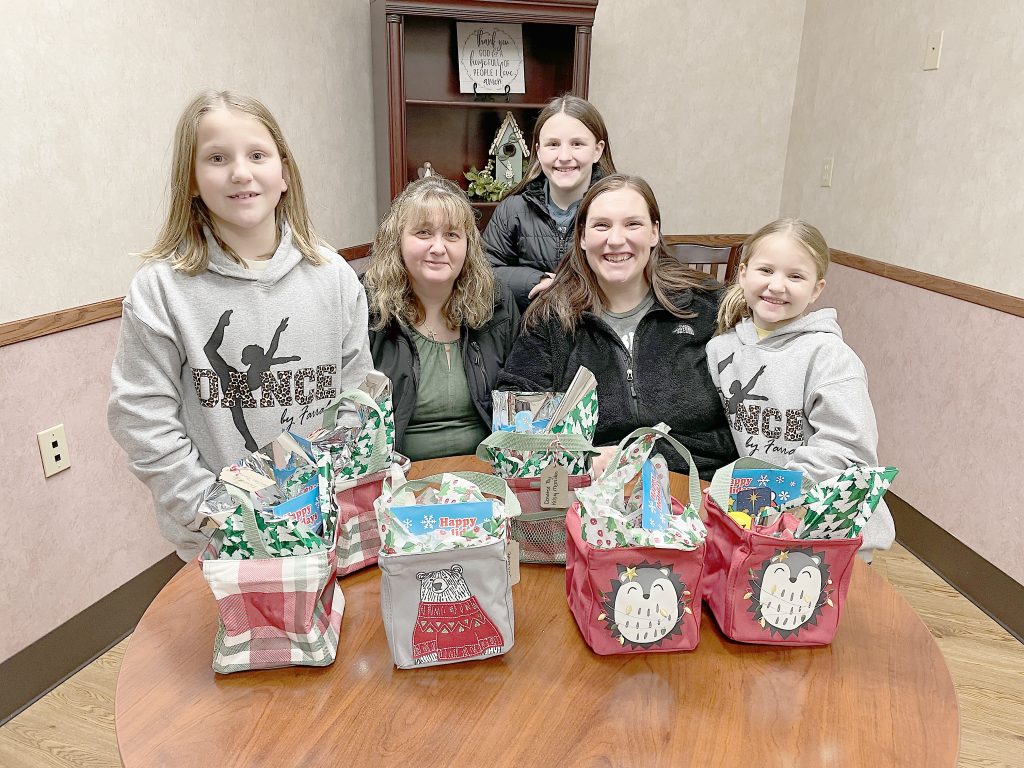 A conversation between friends and a Facebook post sparked the community-giving spirit of Tucker County.
At the beginning of November, Wendi Shaffer and Angela Johnson joined forces by hosting a "Sponsor a Resident" event to raise money and give each resident at Cortland Acres a Christmas gift bag full of goodies. News of the effort spread quickly, and within a week, the pair had enough funds to fill 97 gift bags.
"I wanted to give back to everyone at Cortland Acres who helped with my mom throughout the years," Shaffer said. "A simple gift can bring joy to the residents who are away from their families. By sponsoring a resident, we can help them feel loved and the holiday spirit."
Johnson added, "We want each resident to have an amazing Christmas and know how much the community cares about them."
Shaffer and Johnson worked as a team, along with five of Johnson's children, Adalyn, Stella, Gianna, Brecken, and Rhett, packing the gift bags. Each resident got a thirty-one Christmas print caddie filled to the brim with things, including a pen, a notebook, a stress ball, chapstick, lotion, shower gel, a nail file, handkerchief, nail polish, a bow, a Christmas squishy, a pack of playing cards, a candy cane, a rice crispy treat, and a Christmas bracelet.
"We are thankful for Wendi and Angela and the entire community who sponsored a resident to help spread holiday cheer," said Beth Clevenger, administrator at Cortland Acres. "The staff at Cortland Acres always makes the holidays special for the residents by including a series of Christmas events and activities to celebrate the season. The addition of the gift bags will bring smiles to many faces on Christmas day."
Shaffer's caring and compassionate nature for the residents at Cortland Acres come from some of her personal experiences. 
"One of my grandmothers was a resident at the facility for several years, and the other one worked as a certified nursing assistant along with my aunt Wanda," Shaffer said, reflecting on the past. "My mom, Linda Delaney, was a resident there for a couple of years until she passed away in 2019. The staff was so good to her."
Shaffer and Johnson plan to continue this tradition next Christmas 2023. They already have several people who are committed to helping out. 
"We want to thank each person who donated from the bottom of our hearts and look forward to organizing this event next year," Johnson said. 
The Cortland Acres campus includes a 94-bed long-term care facility, inpatient and outpatient rehabilitation programs, rental apartments in Pineview, and garden and patio homes in The Pines. For more information or to set up an appointment for a tour of the facility, call 304-463-4181 or visit www.cortlandacres.org.