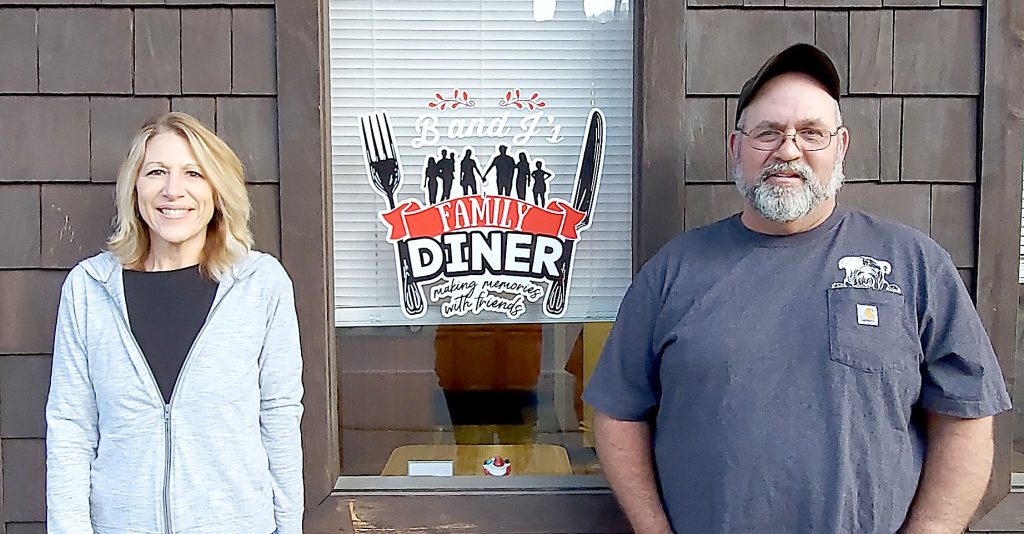 By: Jennifer Britt
The Parsons Advocate
Husband and wife team, Billie and Jeff Pennington have joined forces for a new adventure in Parsons. They obtained ownership of the former Depot Diner and renamed the establishment B & J's Family Diner. The "B" and "J" in the restaurant's name have a personal meaning because they are representative of the Pennington's family members. The "B" stands for Billie and Brandon (son) and the "J" stands for Jeff, Jacinda (daughter), and upon closer look at the restaurant sign a small "J" can found above "Family" for Jaxton (grandson). 
Pennington has been in the restaurant business for 39 years, but

B & J's Family Diner

will be the couple's first adventure as owners. She has lived in the Tucker County area for all of her life and wishes to continue to "Making Memories with Friends" as the logo on the restaurant's sign says. She gives credit to her team of employees, her family, and the community for their support. She also believes her beloved mother, Janet Marie Ketterman Cross, who passed away in August of 2021 would have been her biggest supporter. She said, "I have her picture in the back, so she watches over us all the time."

Pennington started out working for the diner when it was owned by Shirley Summerfield. She said, "I started out here with Shirley when I was still in school and did not have my license or anything of the sort. And now here I am again."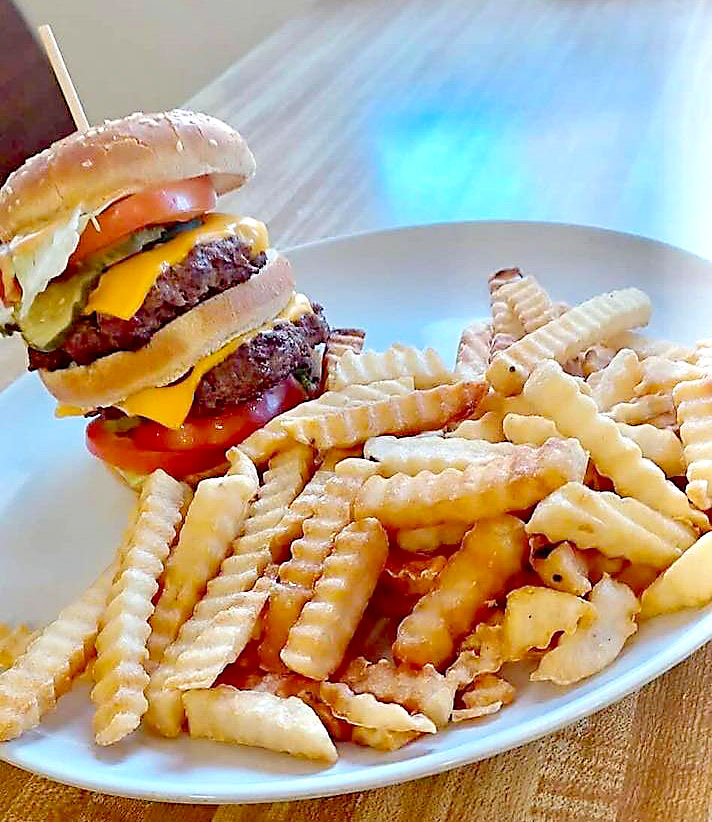 She explained why she choose Parsons for her first business endeavor and said, "This is where I have worked for years. I know and love the people. I would have loved to have done it a long time ago, but the timing was just never right. So, the timing came up where Dustin (Luzier) wanted to sell, and I was like now is the time. It was now or never. Dustin treated me well and gave me a very fair deal. 
I love the community and the customers. Some have passed away through the years, but I got to meet new ones and now I get to meet someone new every day."
It is these customers that were thought of when "Making Memories with Friends" was added as the logo for the diner. B. Pennington explained its meaning by saying, "I love when people come in here and it may be a table of people that know each other that sits here for two hours just talking or eating. They may even have two meals. But, I also see strangers, which I love, come in here that may be two older men that are veterans talking back and forth and before you know it they are sitting together. They may sit for two hours just getting to know each other, talking about the war, or talking about this and that. That is one of my favorite things and that is where that (logo) came from."
B & J's Family Diner specializing in daily specials, dinners to homemade pies. The dinners range from grilled cheese sandwiches and soup or chili to meatloaf served with mac and cheese, green beans served with hot rolls. And for carb watchers they have a selection of salads and items such as the bacon chicken ranch boat that is served on a big lettuce leaf and coleslaw. 
The pies can be purchased by the slice or as a whole. They can also be made to order if anyone wishes to do so. The variety of pies ranges from banana cream, coconut, pecan, lemon to apple, etc. 
The diner also offers a vast selection of breakfast items that can be ordered any time of the day. They also host a breakfast hot bar on Saturday mornings from around 8 a.m. to noon. The bar on occasion stays open longer depending upon the number of customers. Pancakes, French toast, sausage, bacon, biscuits and gravy are a few of the items that can be found on the bar. 
On Sundays the diner hosts a lunch hot bar from around 10 a.m. to 2 or 3 p.m. This bar contains hot food items such as lasagna, corn, green beans, mashed potatoes, and may also be accompanied by a salad bar with all the fixings.
B & J's Family Diner also has a back room available for Christmas parties and family or business get togethers. Anyone interested in placing a reservation can message B. Pennington on the diner's Facebook page or call the restaurant at 681-399-9184. The diner can be found at 166 Main Street, Parsons. Daily specials are posted on the diner's Facebook page or can be obtained by calling the restaurant. 
Pennington wished to express her thanks by saying, "I want to thank all of those that have taught me how to do this business through all the years. There has been numerous people and I have learned something off each and every one of them. I learned something new every single solitary time."